Cassadaga, according to the T-shirts in its gift shop, is "where Mayberry meets The Twilight Zone."
If that doesn't sound like a place tailor-made for "Y'all Went Where?," what does?
Cassadaga is also known as "The Psychic Capital of the World." It lies about 30 minutes from Daytona Beach and 30 minutes from Orlando – and it is absolutely nothing like either of those places.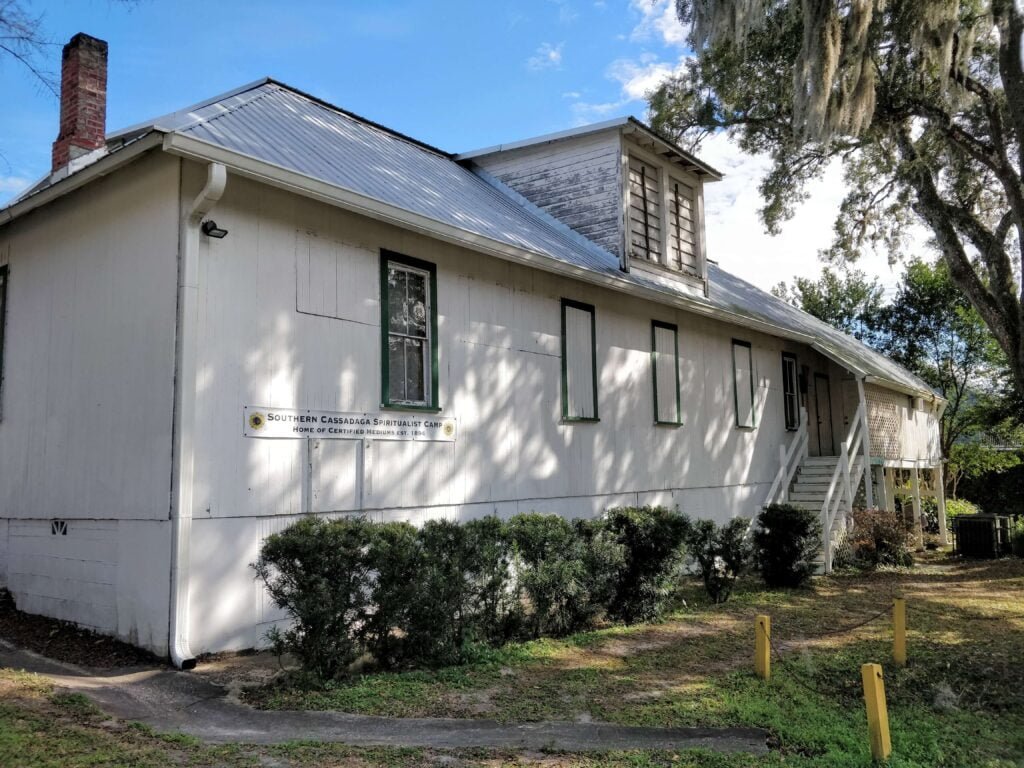 A Century-Old Spiritualist Camp
Founded in 1894 by a medium named George Colby who claimed spirits told him as a child that he would someday help found a spiritualist camp in the South, Cassadaga today is a collection of charming cottages nestled among tall palms and live oaks draped in Spanish moss.
---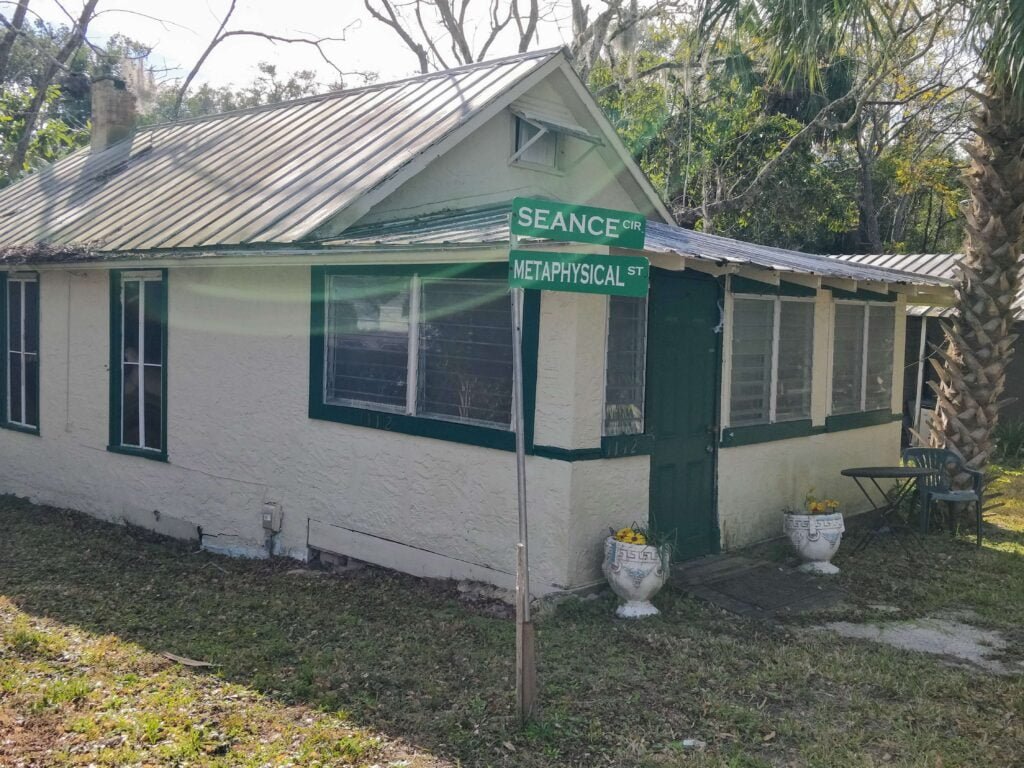 Friendly residents use golf carts to zip back and forth across its 57 acres, where road signs proclaim you're at the intersection of Spiritualist Street and Mediumship Way, or Séance Circle and Metaphysical Street.
You can attend free church services on Sundays and Wednesdays, but the main reason people come here is to book a session with a medium in hopes of receiving messages from those no longer with us. (You can read more about what Spiritualists believe and what services they provide on the Southern Cassadaga Spiritualist Camp site.)
One of us is a skeptic and the other easily spooked, so we passed on a session (which typically run about $70 for half an hour). [1]I am not easily spooked. WHATEVER.
A Haunted Hotel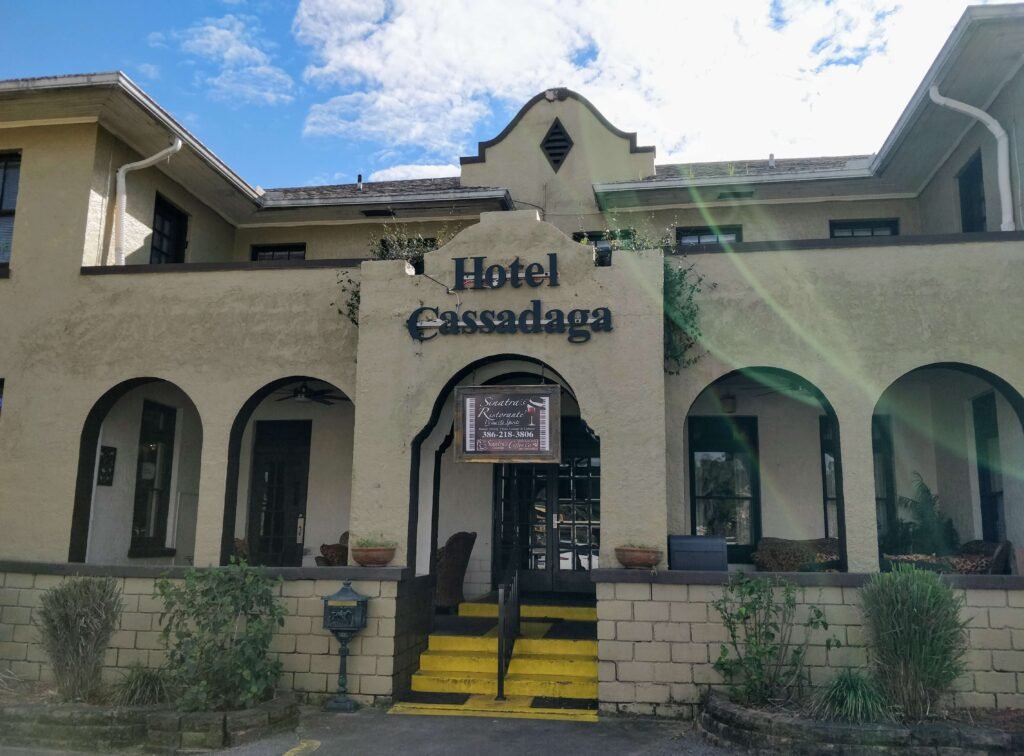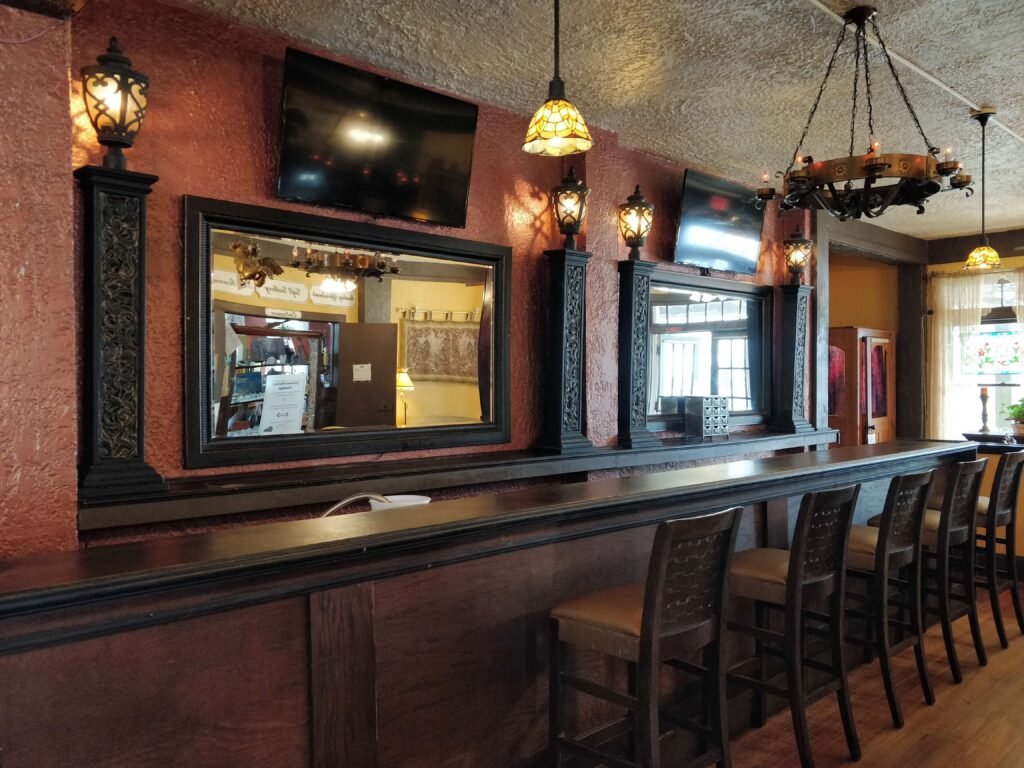 Those who want to spend more time here than we did can stay at The Cassadaga Hotel, which dates to the 1920s and proudly claims to be haunted by friendly ghosts. It has a lovely wraparound porch that looks like the perfect place to while away a quiet afternoon with a book and a glass of wine bought at hotel's restaurant/bar, Sinatra's.
Mardis Gras meets Big Lots
We had more miles to cover, so we settled for wandering the town's few streets and fairy trail, a weird and wonderful path lined with gnomes, leis, plastic flowers, broken toys, butterfly wings, birdhouses, pinwheels, teapots, and all manner of detritus.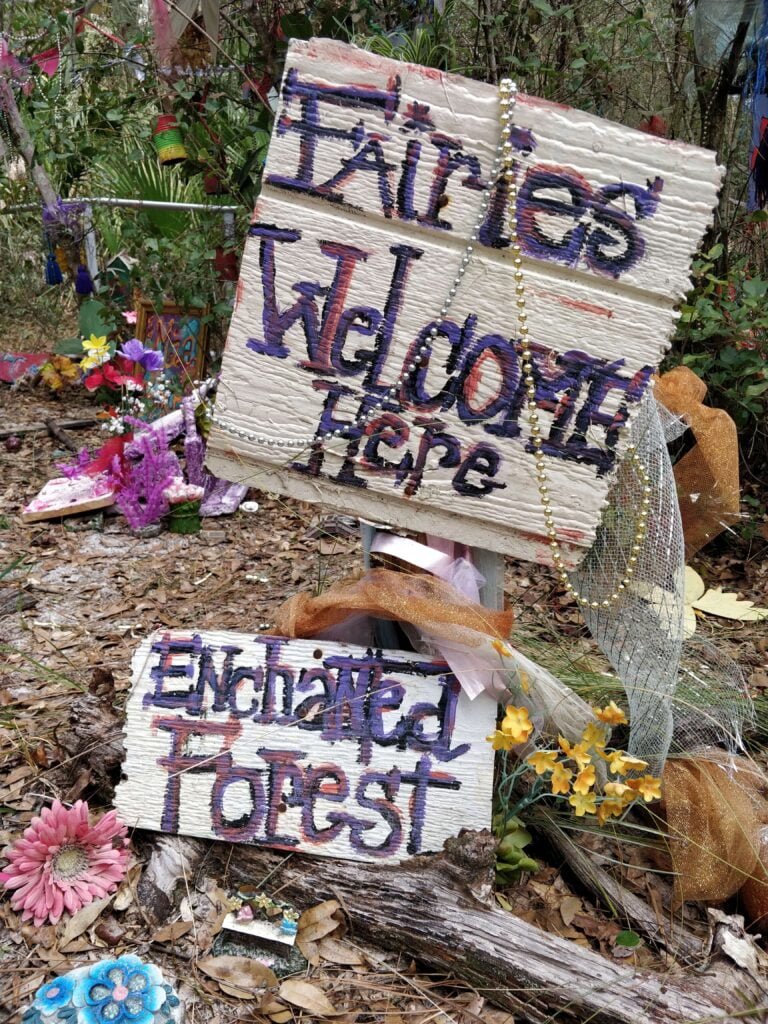 "This place," we heard a woman behind us say to her friend, "looks like where Mardi Gras beads and the Big Lots garden section come to die."
Couldn't have said it better ourselves.
Keep scrolling to see more of the Cassadaga Fairy Trail.
These fairy wings are part of the #WingsoftheWest mural series in West Volusia County.
---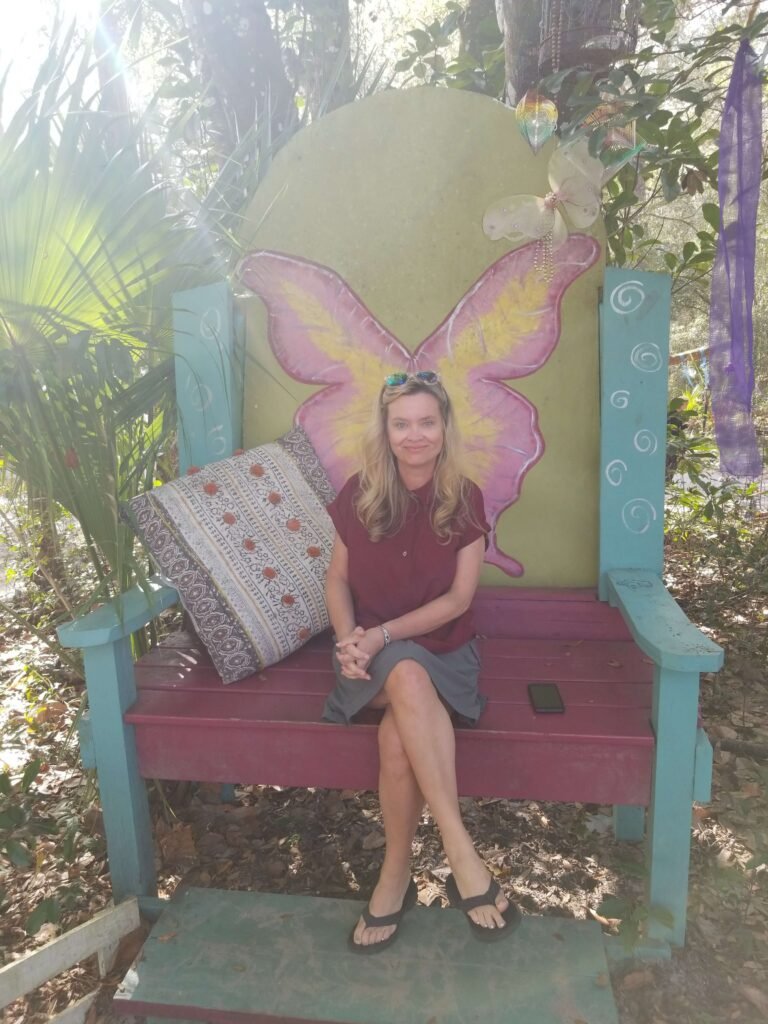 Who wouldn't want a butterfly throne?
---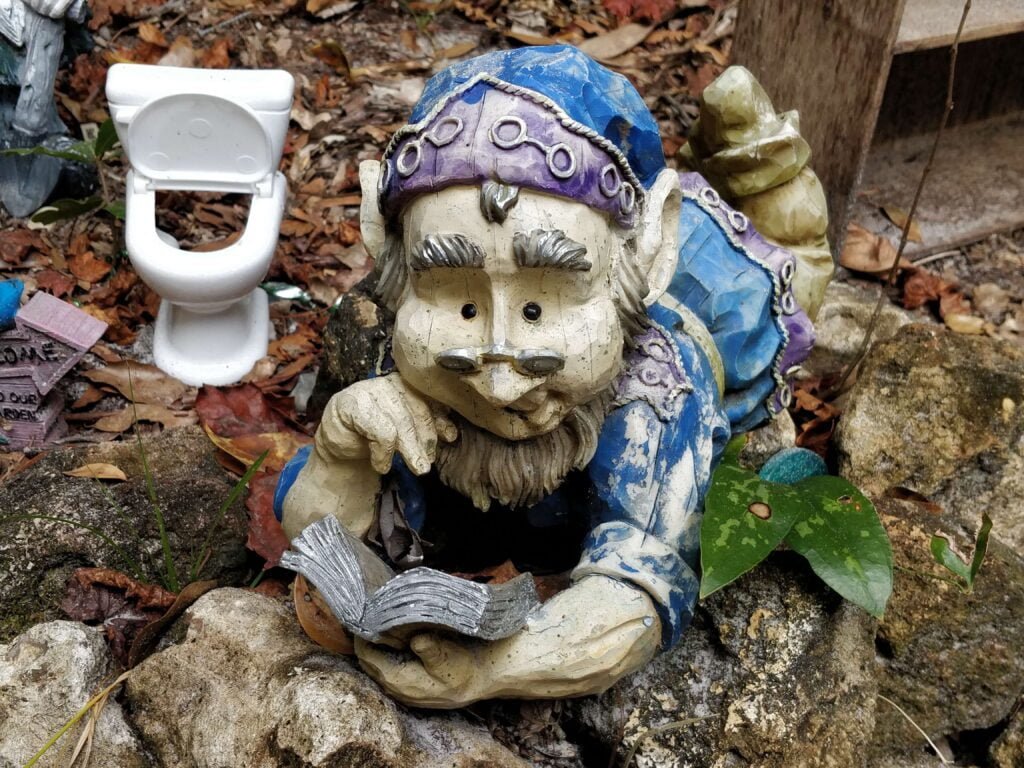 A throne of a very different kind.
---
Creepy!
---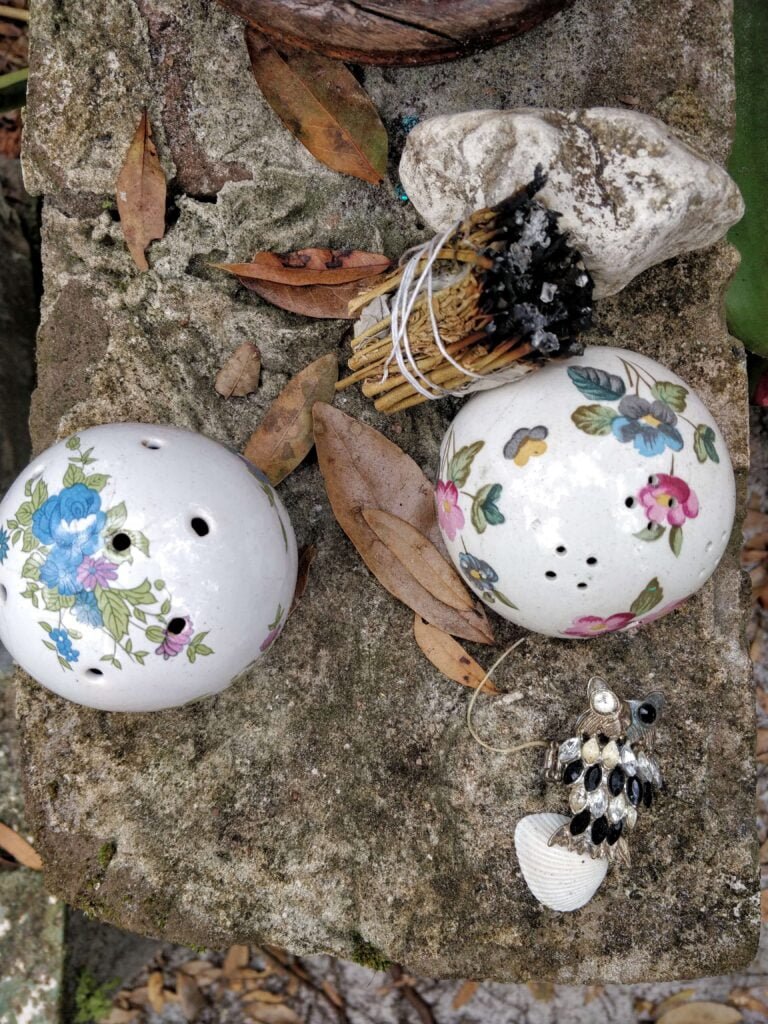 Salt and pepper and incense (and an owl).
---
"But what does it mean?"
---
Here, birdie, birdie.
---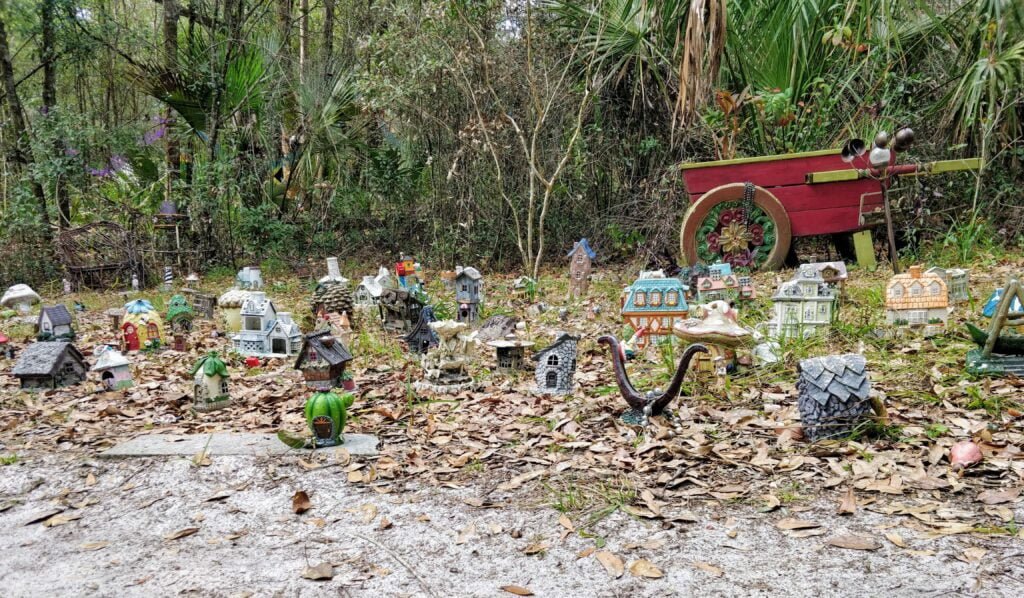 It takes a village.
---
Fred's Fotos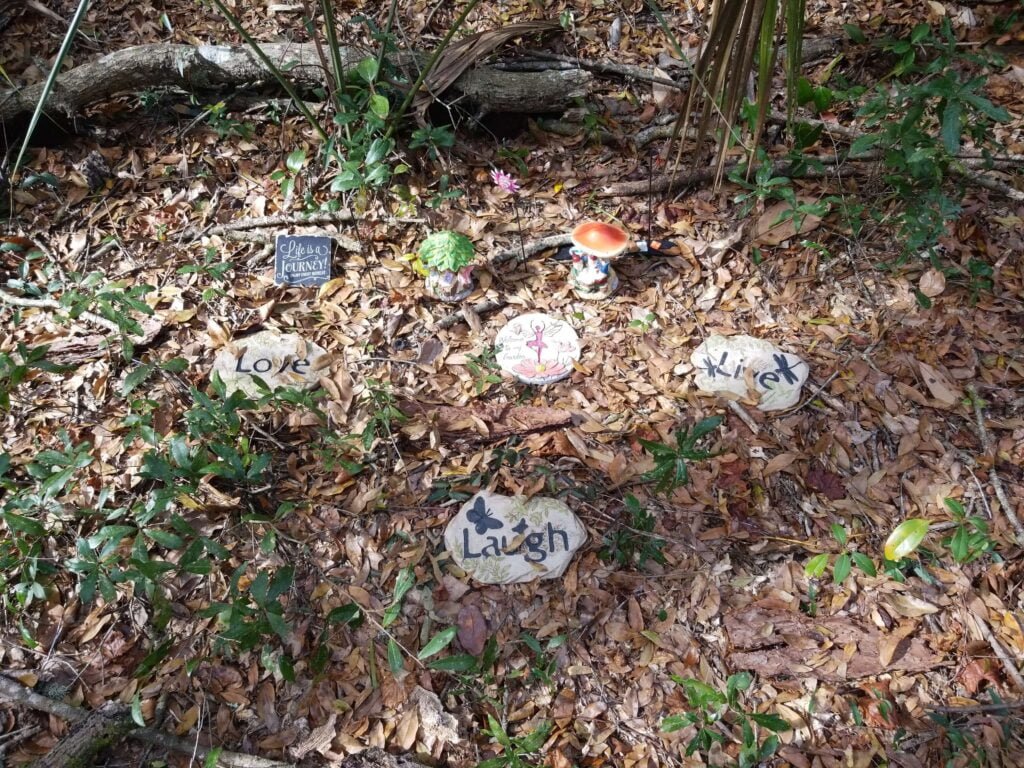 I found this to be hilarious.
---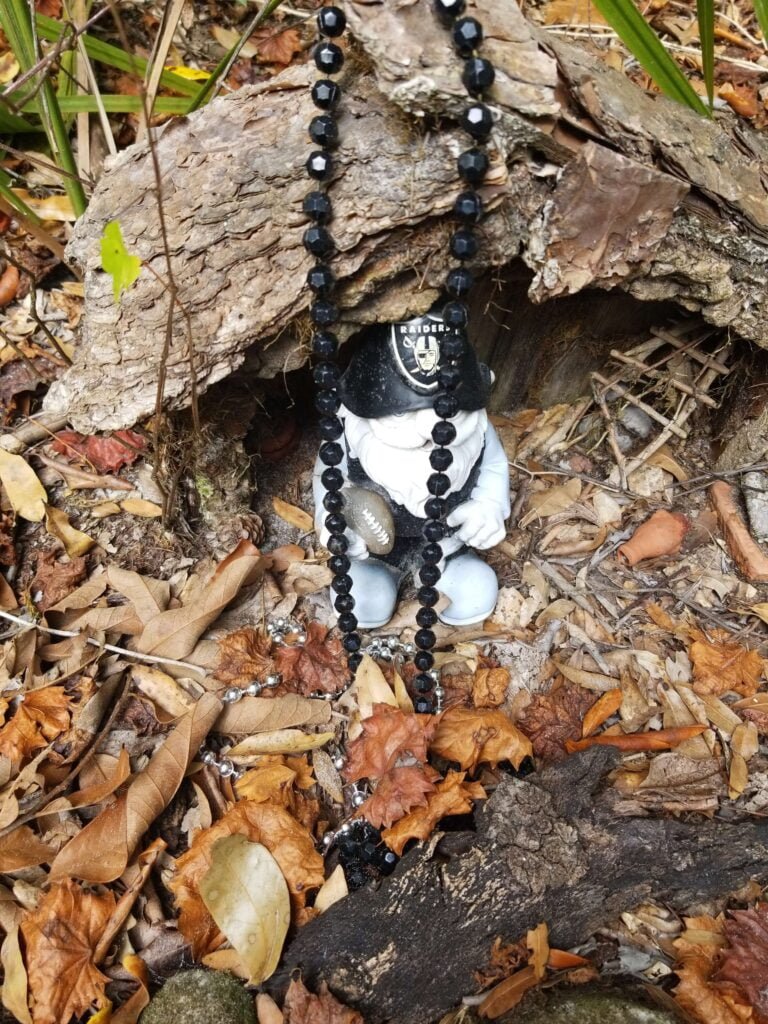 I found this to be the opposite of hilarious.
---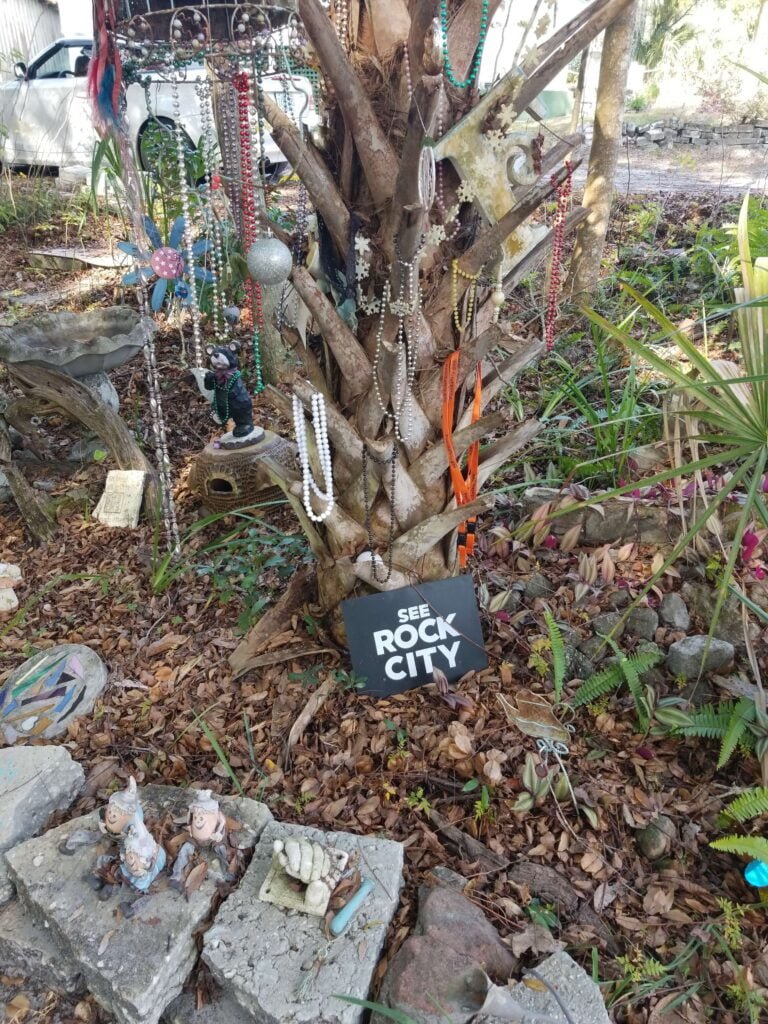 "See Rock City:" These signs are everywhere in the South. Even here.
Featured Post: The Incredible House on the Rock in Spring Green, Wisconsin
FredNotes

↑

1
I am not easily spooked. WHATEVER.