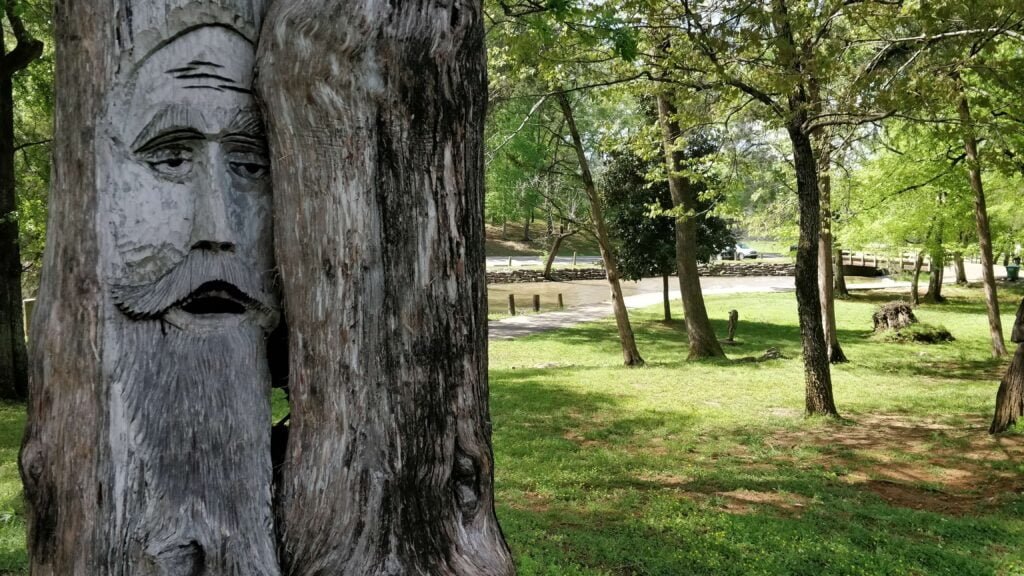 Woodcarvings Bring a Touch of Magic to an Alabama Park
No, you aren't seeing things. There really are faces peering out at you from the trees in Orr Park.
More than 50 of them.
Back in 1993, a storm swept through the pretty park in the little town of Montevallo, Alabama, causing irreparable damage to some of its cedars. Woodcarver Tim Tingle happened by when workers were cleaning up after the storm and asked if he could have some of the wood. The answer was "no."
"I waited until they left, and I carved a face on one of the cedar stumps," he told The (Troy) Messenger. "I went back and carved a second one. I wasn't caught, so I carved a third one."
---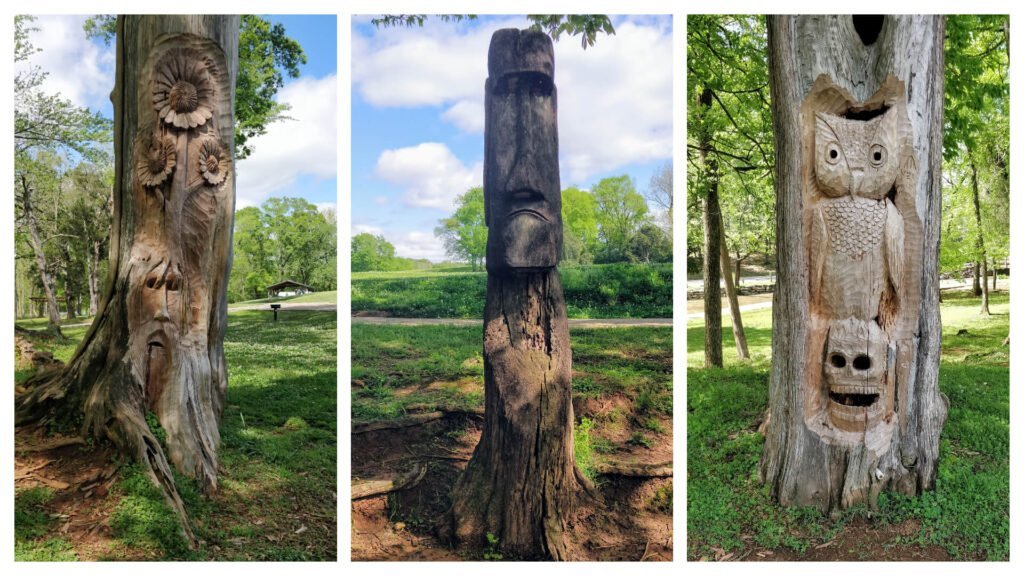 Busted!
As he was working on the sixth carving, someone spotted him.
"I went home and turned off the lights and waited for the police to come get me," Tingle told The Messenger. "But, I got a call from the city saying they liked what I had done, and I could keep doing it as long as I only carved on dead trees and didn't carve anything obscene. Well, I had only been carving on dead trees anyway, so I kept doing it."
---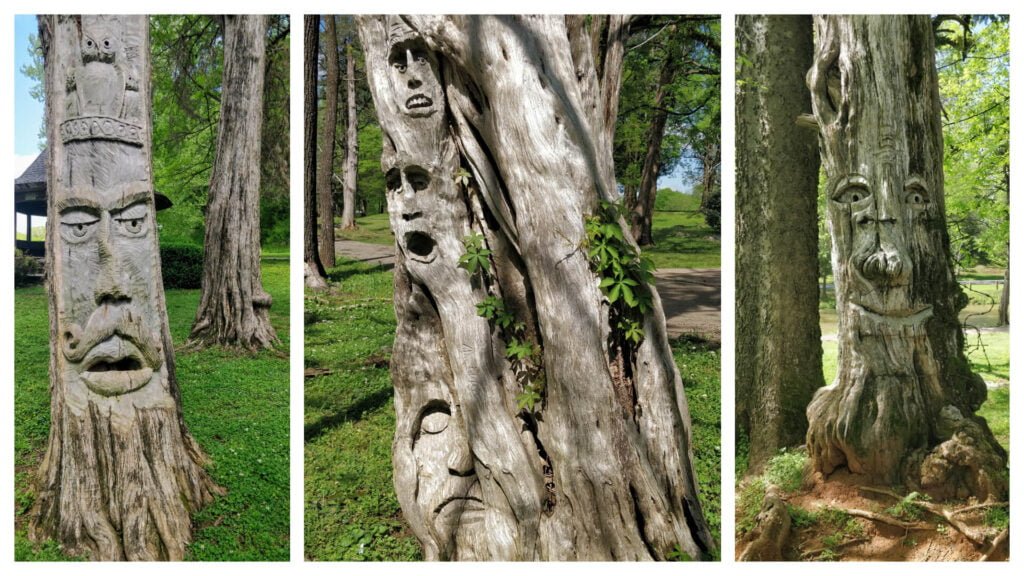 Tinglewood
The city not only had the good sense to let Tingle continue to bring his creations to life, it named the section of the park nearest its babbling brook Tinglewood in his honor.
---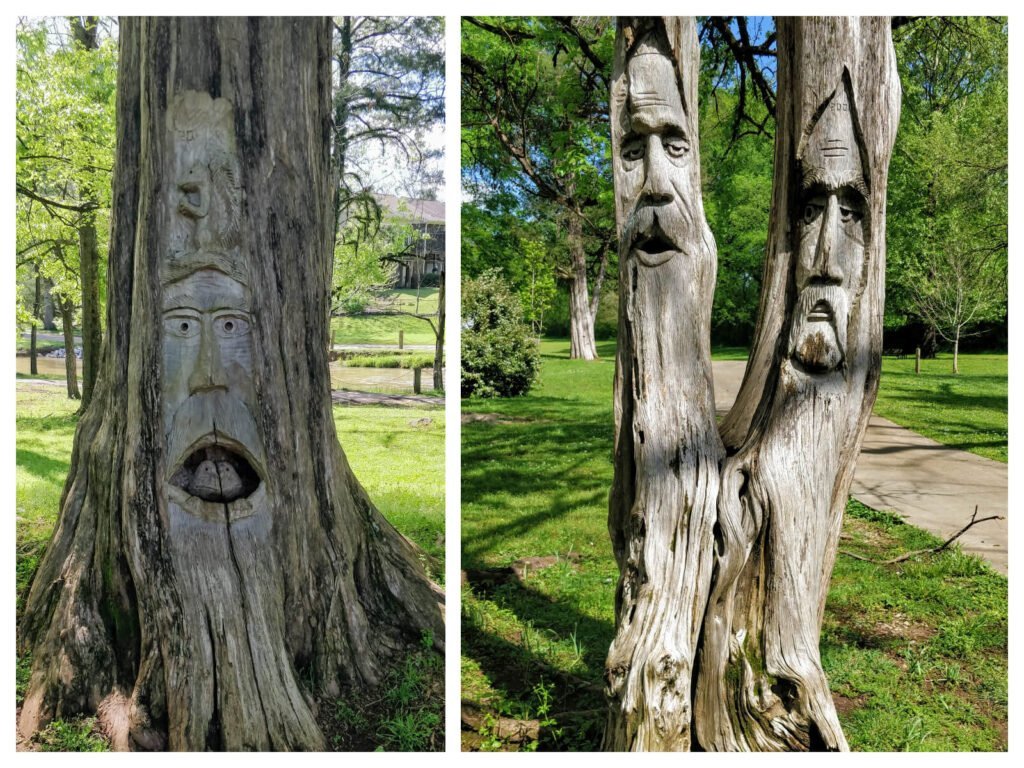 Is That New?
He continues to carve new designs each year, whenever inspiration strikes.
---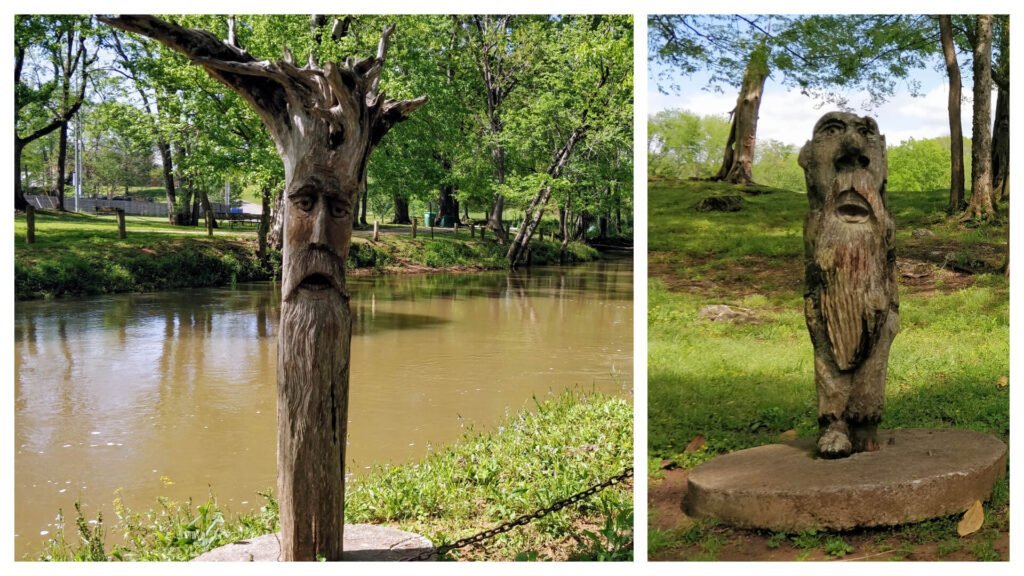 Preserved in Cement
Over the years, storms have felled some of his creations. When that happens, the city preserves the carving and cements it into the ground, as you can see in the photos above.
---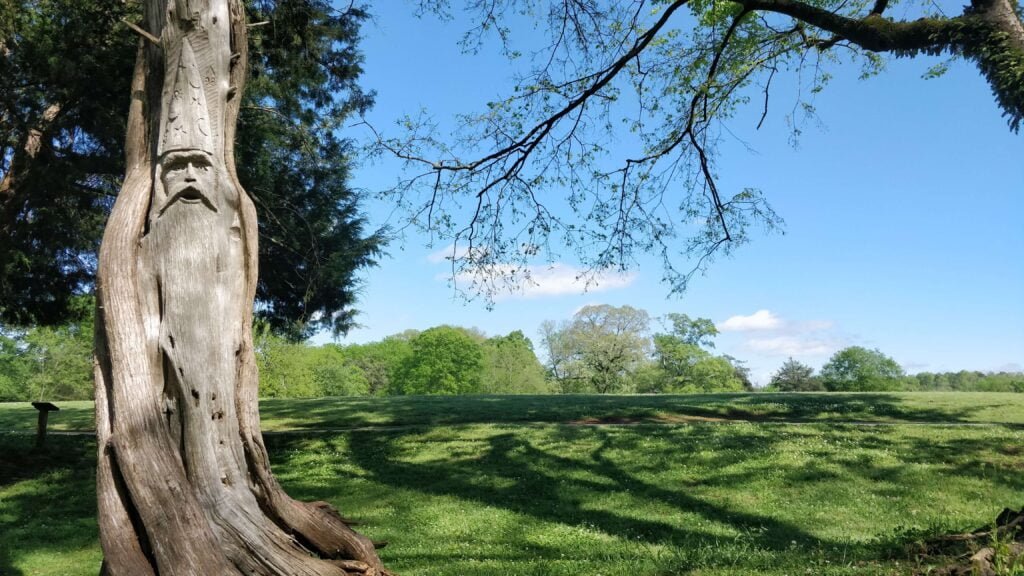 My Favorite?
It's really hard to pick a favorite, but this wizard is pretty cool.
---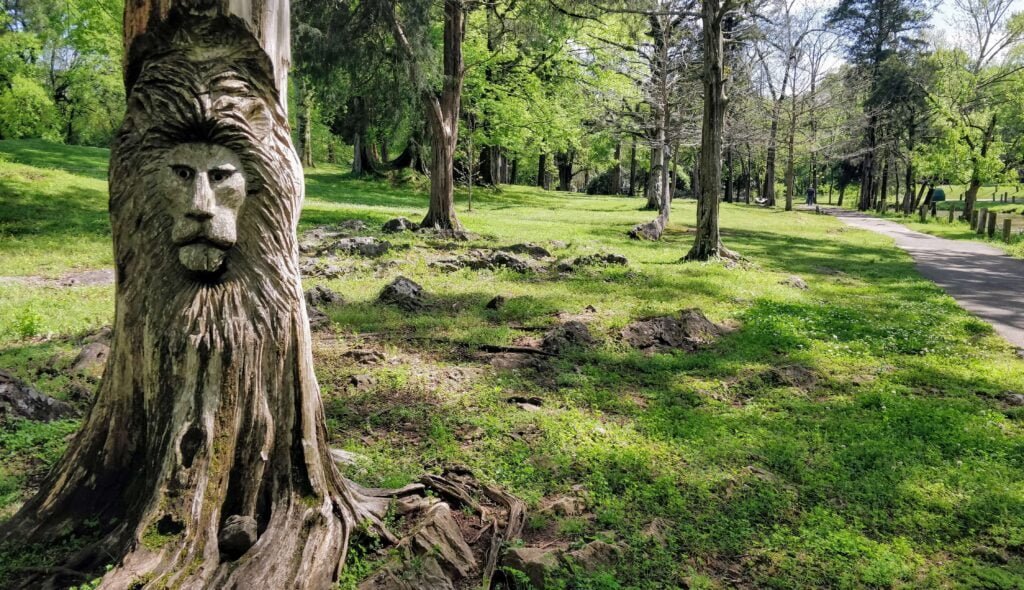 Or Is This My Favorite?
I also love this lion, which makes me think of one of my favorite books from childhood, "The Lion, the Witch, and the Wardrobe" by C.S. Lewis.
---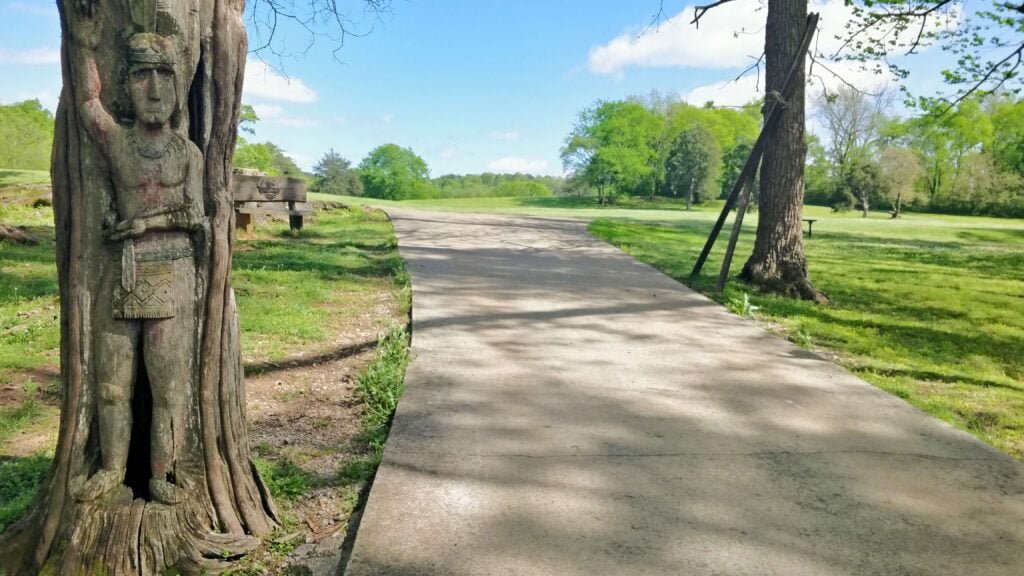 If You Go
Orr Park is open from 6 a.m. to 6 p.m. seven days a week. You can picnic by Shoal Creek and walk or bike along the pedestrian path. Kiddoes will enjoy the playground. Orr Park is located at 277 Park Dr. in Montevallo, Alabama, about 40 minutes south of Birmingham.