A Simple, Serene Spot In Southeast Georgia
Some churches are works of art—miracles of marble and stained glass meant to remind visitors of God's glory.
Sardis Primitive Baptist Church is not that kind of church.
Built sometime around 1840, it's made entirely of unfinished wood. You'll find no frescoes, no steeple, no stained glass—no glass at all, in fact.
And yet, it's beautiful in its own austere way.
The church, located near Folkston, Georgia, is the oldest in Southeast Georgia's Charlton County. Constituted in 1821, the congregation moved to its current site in 1840, and while no one is sure exactly when it was built, "elements of the building probably date from that time."
Though it's no longer in use and somewhat in disrepair, it remains open to visitors. We were the only people there the day we stopped by, and we felt as though we were the only two people in the world. [1]Remember when the dream was to feel this way with your special girl? Turns out that dream was about 30 years ago.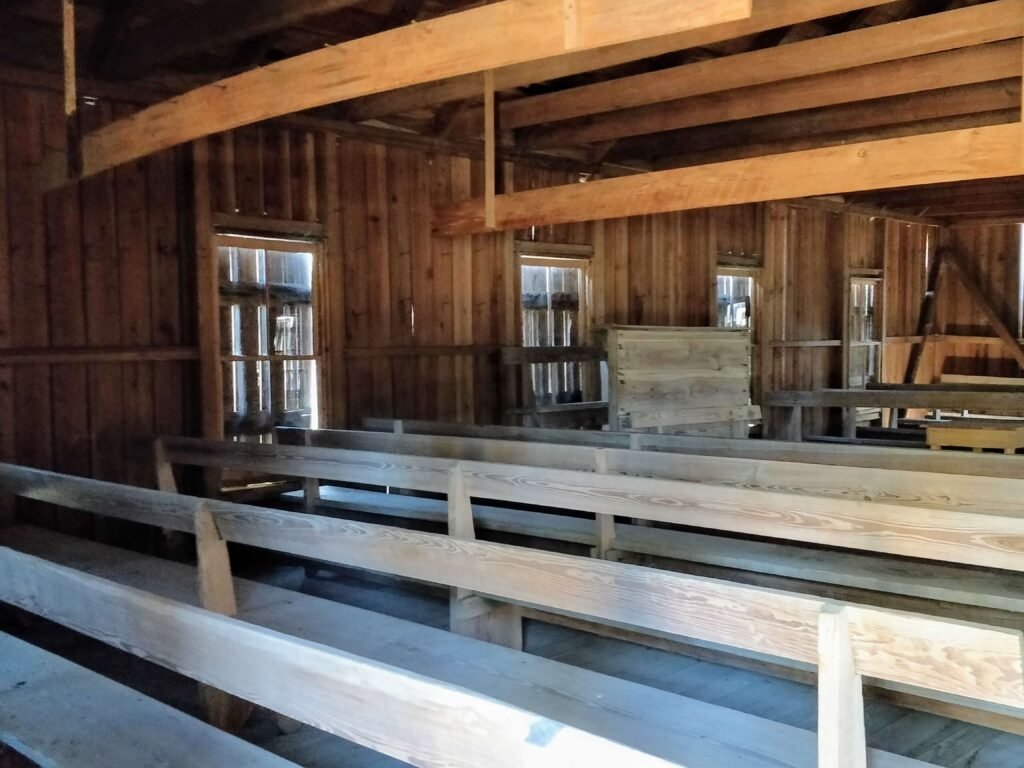 Splits, Separations, and Scars
The members of Sardis Primitive Baptist Church were what were known as Crawfordite Primitive Baptists [2]Who would choose this name?, who split off from the Primitive Baptists [3]WHO WOULD CHOOSE THIS NAME?!?, who had themselves split off from the Baptists. They believed in building simple, unadorned structures that didn't distract from the worship of God. They didn't believe in playing musical instruments either—sacred harp singing is closely associated with Primitive Baptists.
---
Men and women entered through separate doors and sat on different sides of the pulpit (the rectangular structure you see in the above photo). The historical marker for the church claims that the pulpit features a bullet scar, but we didn't see anything that looked like that.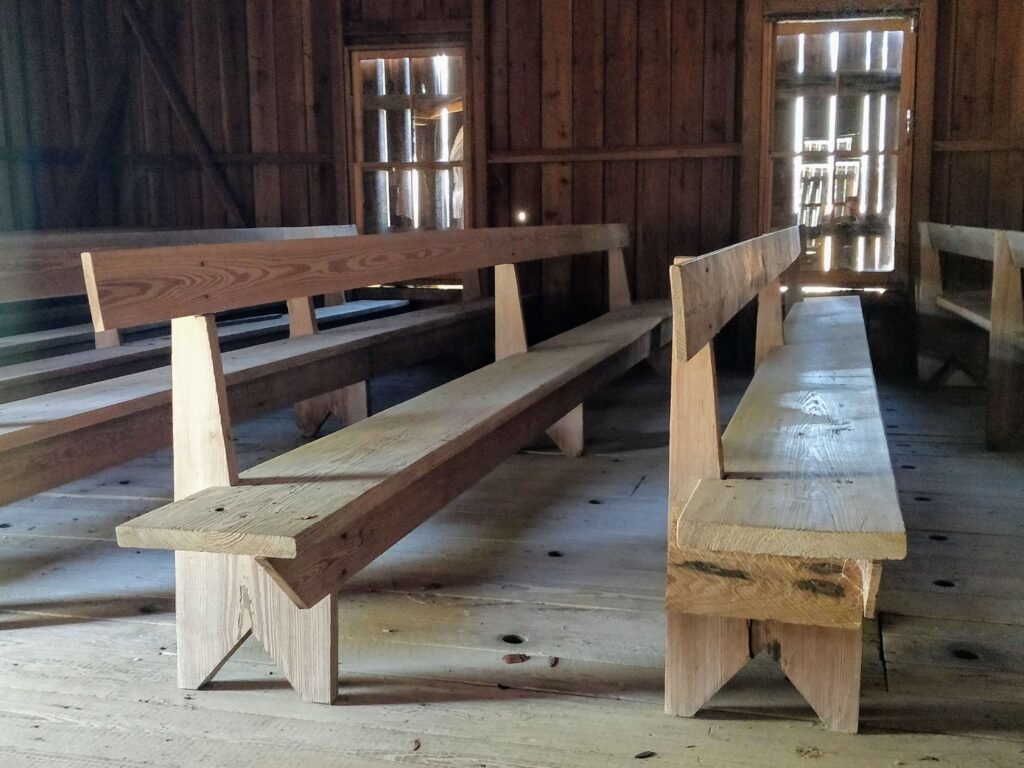 A Hole-y Floor
If you look at the floor, you'll see carefully made holes at regular intervals. We read that these were made so that male congregants could spit their tobacco juice through them to the ground below, though we later read that may not be true. Good story, anyway!
Seeing Through the Cracks
The church has never had electricity, and the only light now comes from opening the main double-door and from the cracks between the wooden planks. This makes it a wee bit spooky.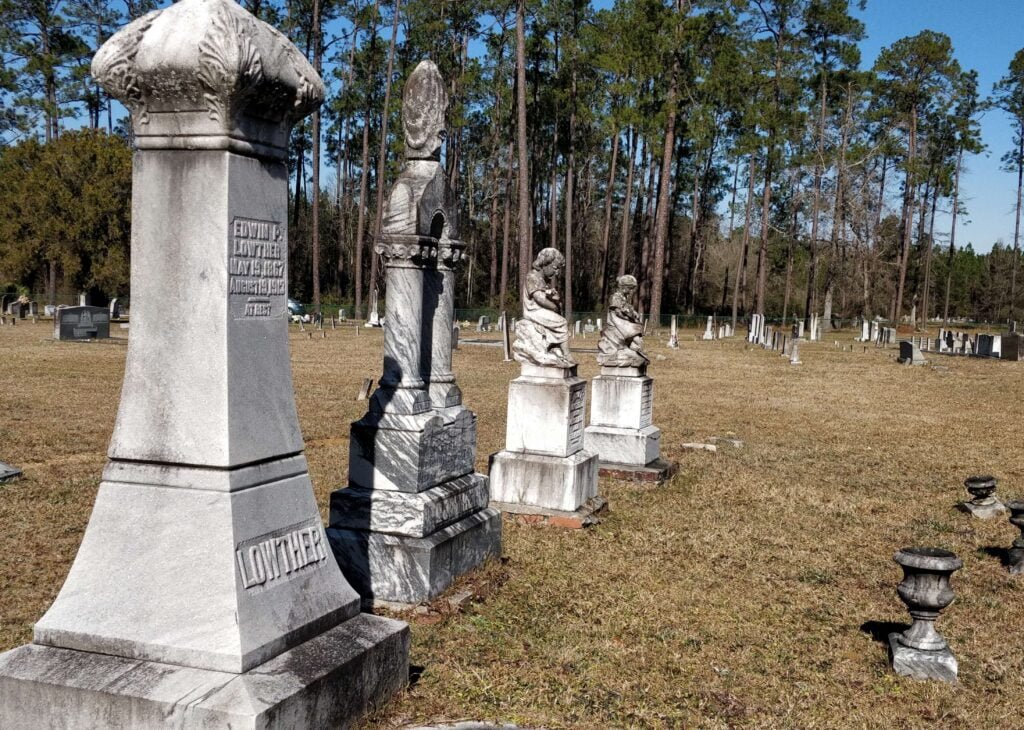 Cemeteries Old and New
The church grounds features two separate cemetery sections. In general, newer graves are in the one closer to the church and older ones in the section farther away. The older section includes a handful of lovely markers.