Where the Buffalo (& Lots of Other Animals) Roam
You really don't know just how a big a buffalo is—or how ugly an emu is—until one tries to stick his nose through your car window.
We got the chance to get up close and personal with buffalo, emu, and other exotic creatures last year at Wild Florida's Drive-Thru Safari.
It's possible to see more than 50 species of animals as you putter along the park's two-mile dirt road, which winds through pastures and past palm trees and twisted oaks draped with Spanish moss.
We can't claim to have spotted that many, but we did enjoy our drive so much that we immediately got back in line to go through a second time.
---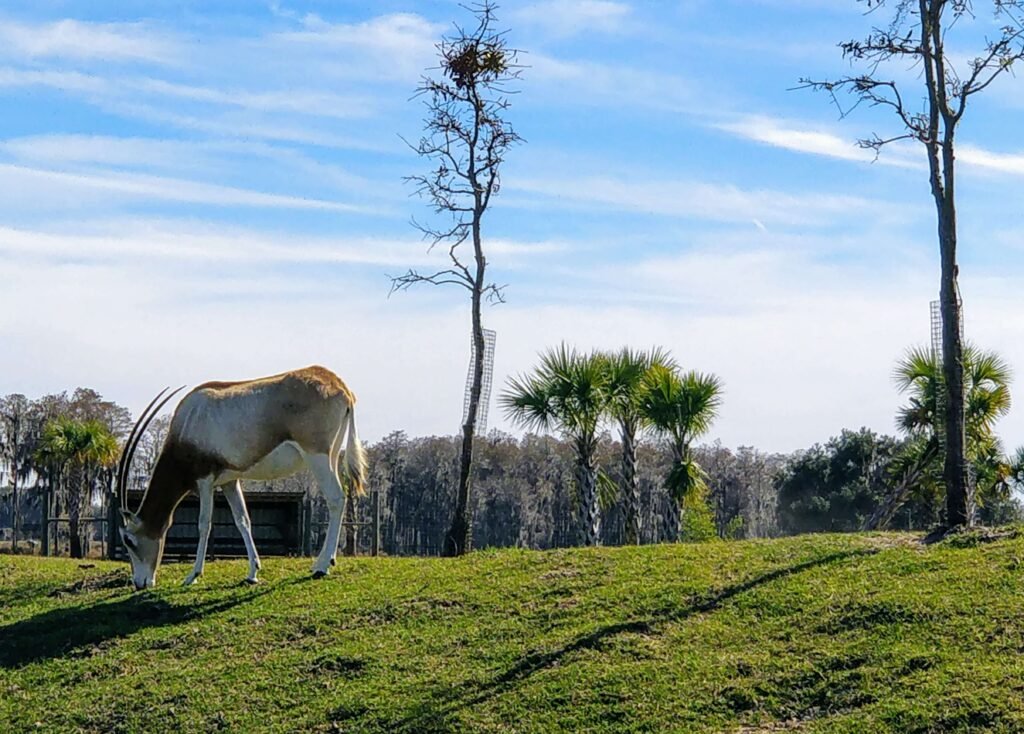 Horn of Plenty
Many of the animals had seriously impressive horns, including this guy, who I believe is a scimitar horned onyx. (The tour came with an animal scavenger hunt brochure, which we used for these IDs. Please forgive us if we get something wrong!)
---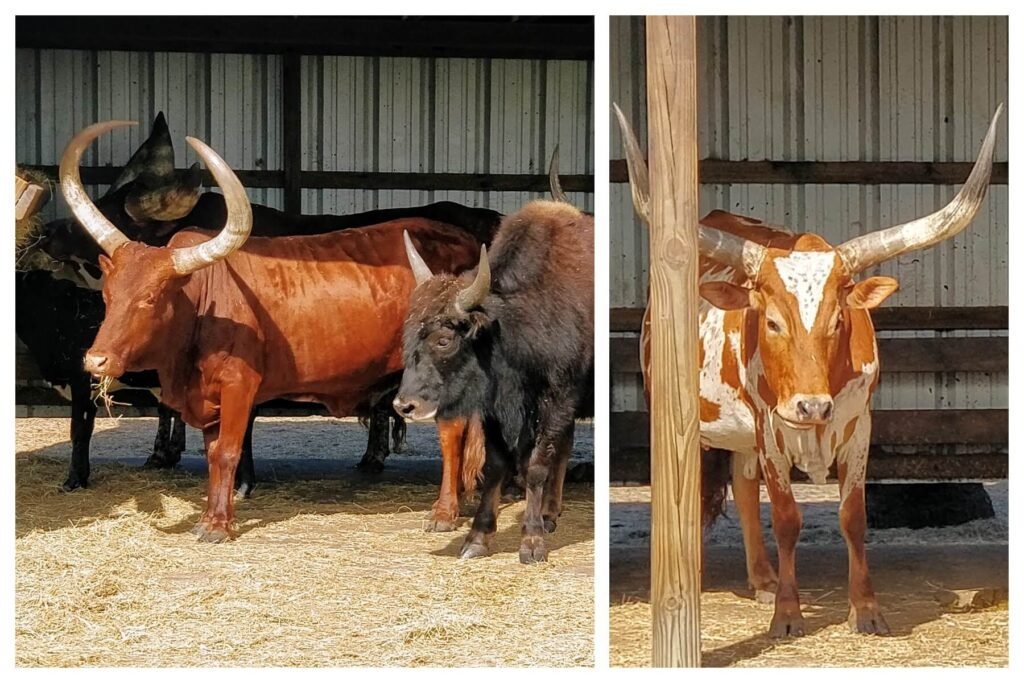 But Can They Do the Twist?
There were also these guys, all sporting some pretty magnificent horns. At least one of them, I think, is a watusi. (I admit that until this trip, I thought "watusi" was just the name of a 60s dance craze.)
---
Aoudacious!
While many of the animals were skittish, this aoudad (also known as a Barbary sheep) tried to lure us in a staring contest.
---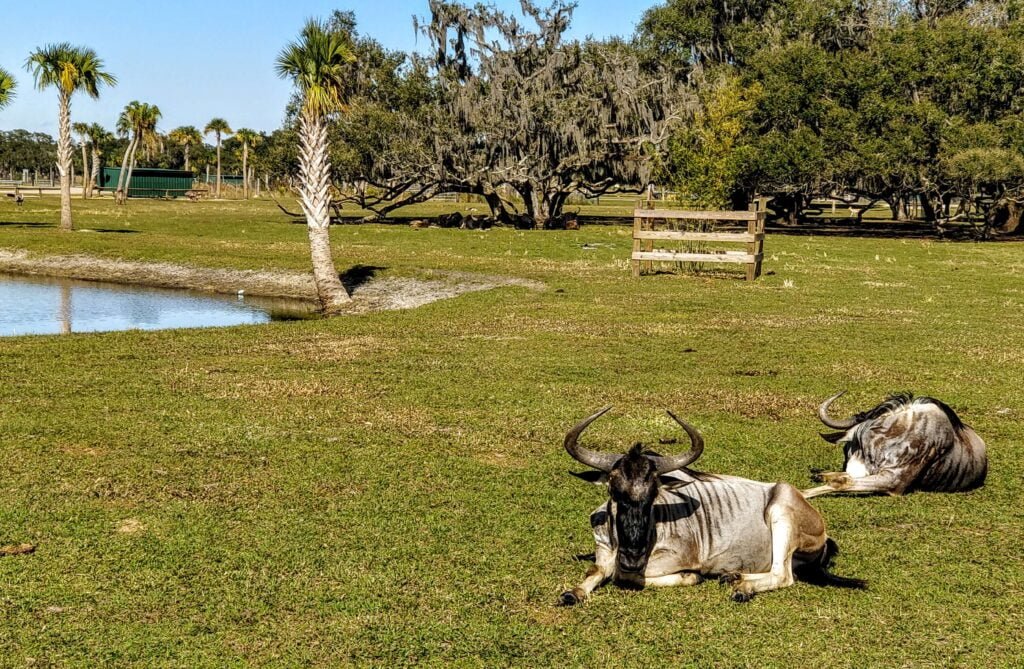 Gnus to Us
These are wildebeests (also called gnus), the animals that migrate through the Serengeti-Mara each year. [1]Best Gnu of all time, GARY GNU
Look Out for that Emu!
The emu might have been our favorite. Totally ugly. Totally fearless. Fred couldn't help but sing to him. [2]The Emu must have been a she, because she was smitten!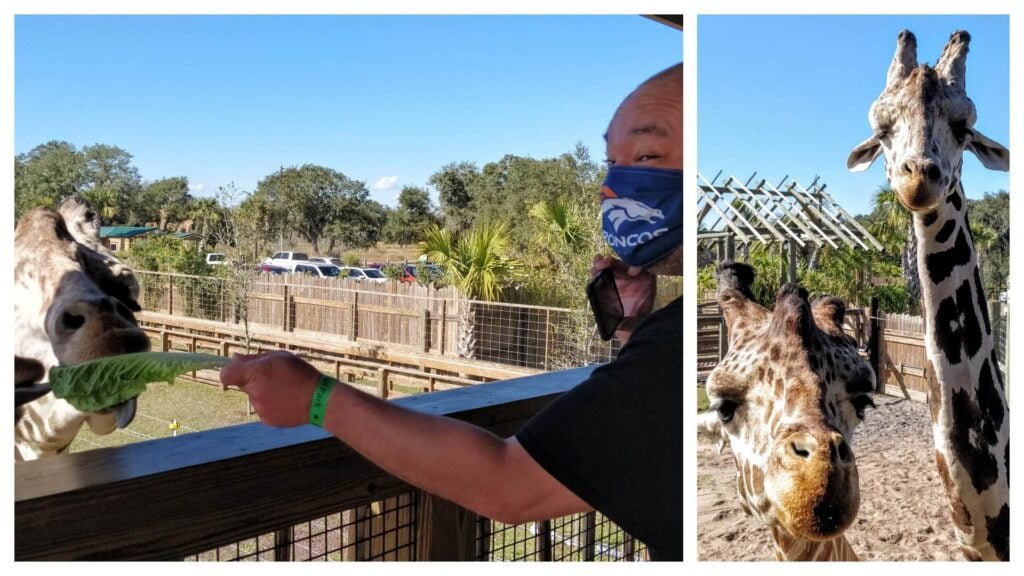 Please Do Feed the Animals
At the end of your tour, you can spend a little extra cash for the chance to get out of your car and feed the giraffes. Fun fact: Giraffes spend up to 75 percent of their day eating.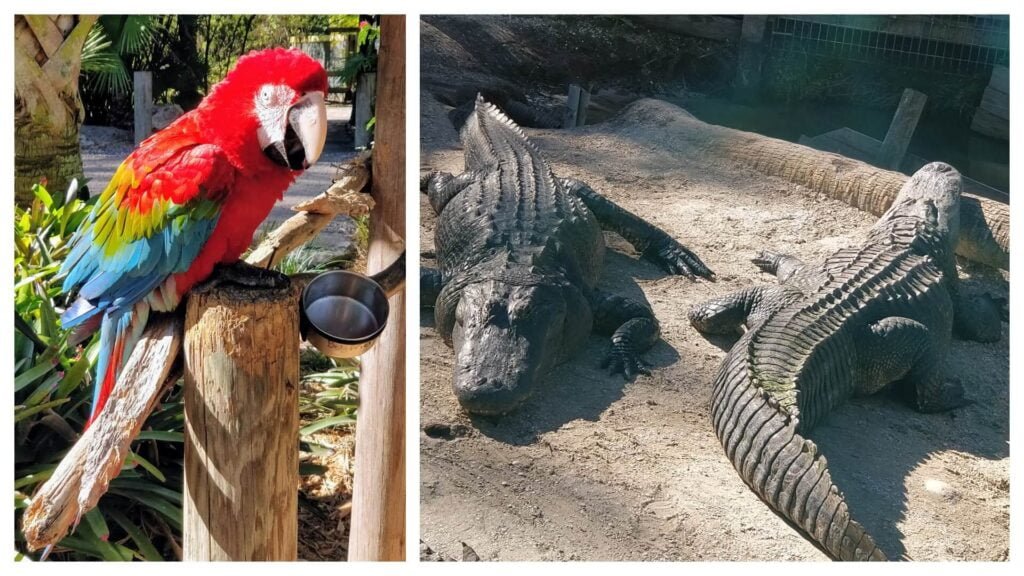 More to Love
Your safari ticket also includes admission to the Gator Park, which is more like a traditional zoo and where you'll find…well, gators, obviously…but also sloths, monkeys, porcupines, panthers, bobcats, and beautiful birds like this macaw.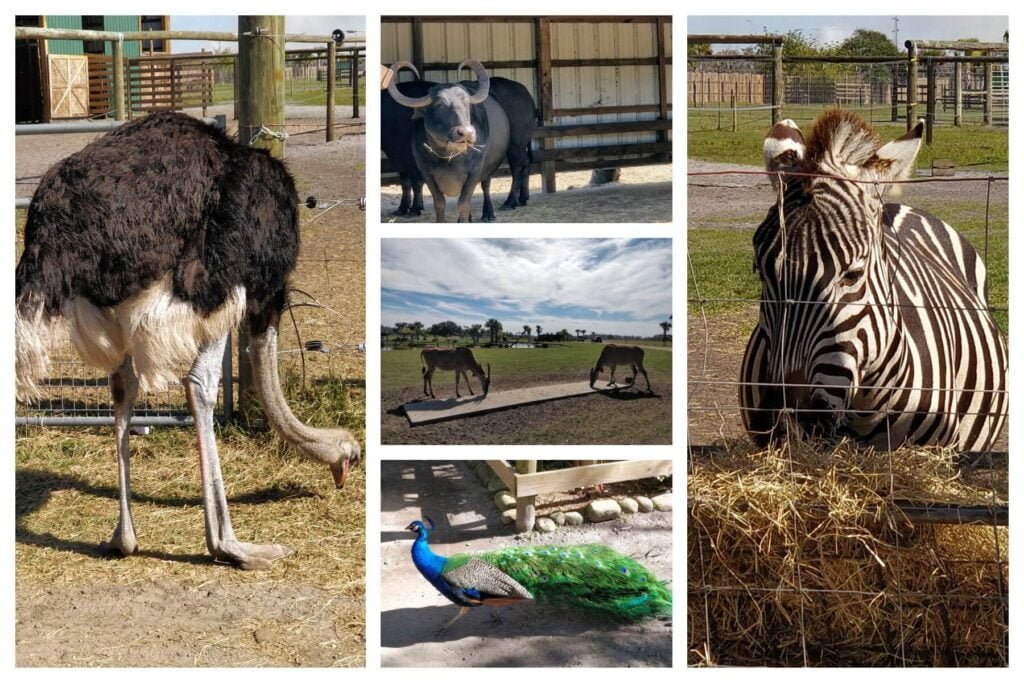 If You Go
Wild Florida is Kenansville, about 20 minutes from the Heartbreak Hotel and 40 minutes from Orlando. Admission to the safari ranges from $18 to $33 per person, depending on your age and whether you're a Florida resident. It's open from 9 a.m. to 6 p.m. Monday through Saturday. There are plenty of add-on options if you wish—the giraffe feeding, airboat rides in the Everglades, and various animal encounters.