You're Gonna Need a Bigger Yard
Looking for a giant metal T-Rex for your front yard? Barberville Yard Art Emporium has you covered.
Not quite what you had in mind?
How about a bronze cow? An enormous ant? A snarling bear? Perhaps a Bob's Big Boy? Maybe a VW beetle or an Eiffel Tower?
The emporium has three acres of recycled aluminum sculptures and signs, Talavera pottery, Indonesian teakwood furniture, and about a zillion other things. (And yes, that does include some pink flamingos.)
---
The owners say all their yard art is made by hand. While some items are imported, much is made onsite. If you know what you want and they don't have it, they can probably make it for you. We could hear saws screeching and smell fresh paint as we wandered among the seemingly endless rows of décor.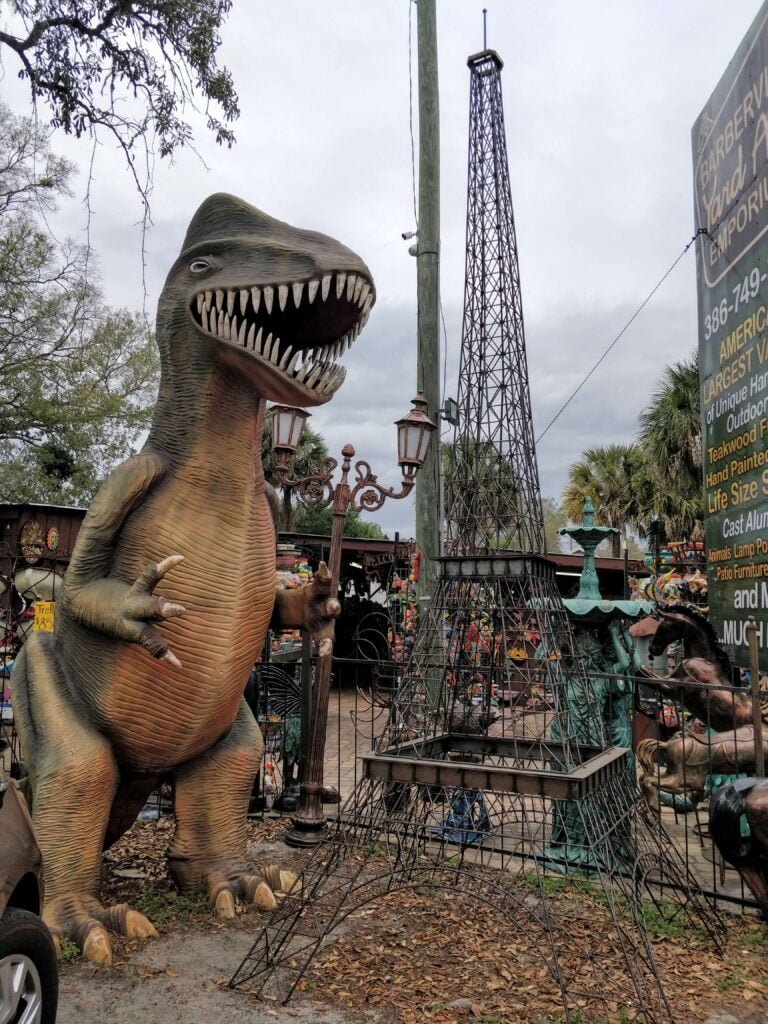 Scary.
Scarier.
Scariest. [1]Whatever. That is one fine specimen. And Bigfoot.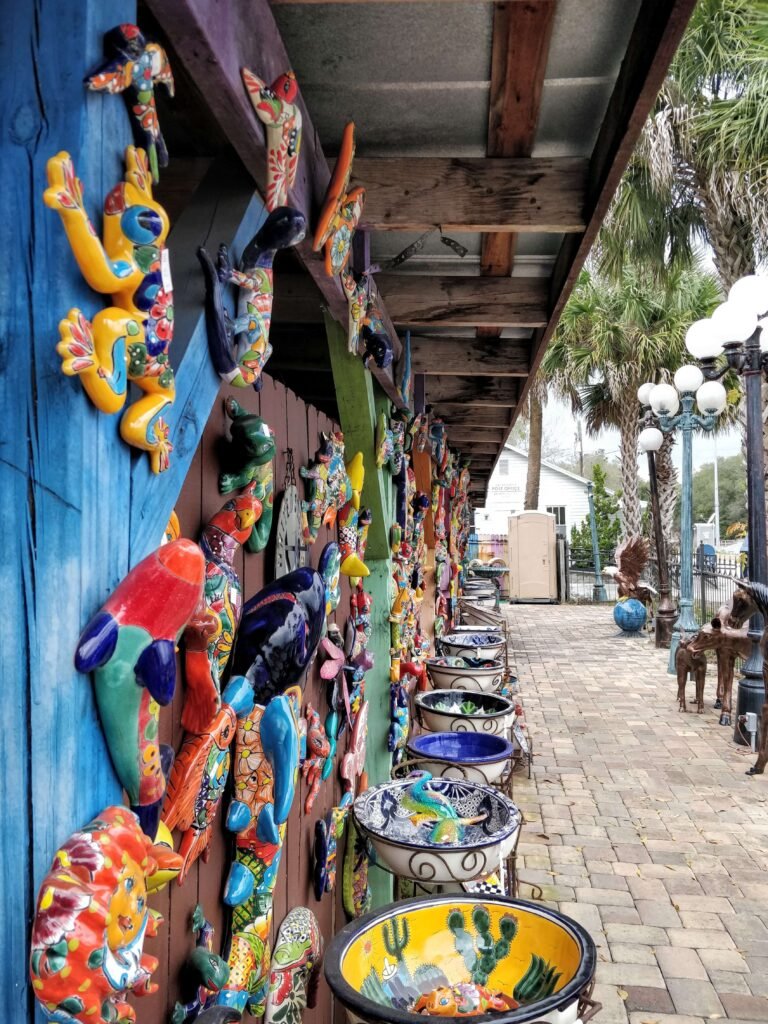 Just a tiny fraction of the emporium's Talavera pottery, a style that migrated to Mexico from Spain. We managed to break one of the two small Talavera birds we bought before ever getting it hung, so we're impressed that the store manages to import so much of it.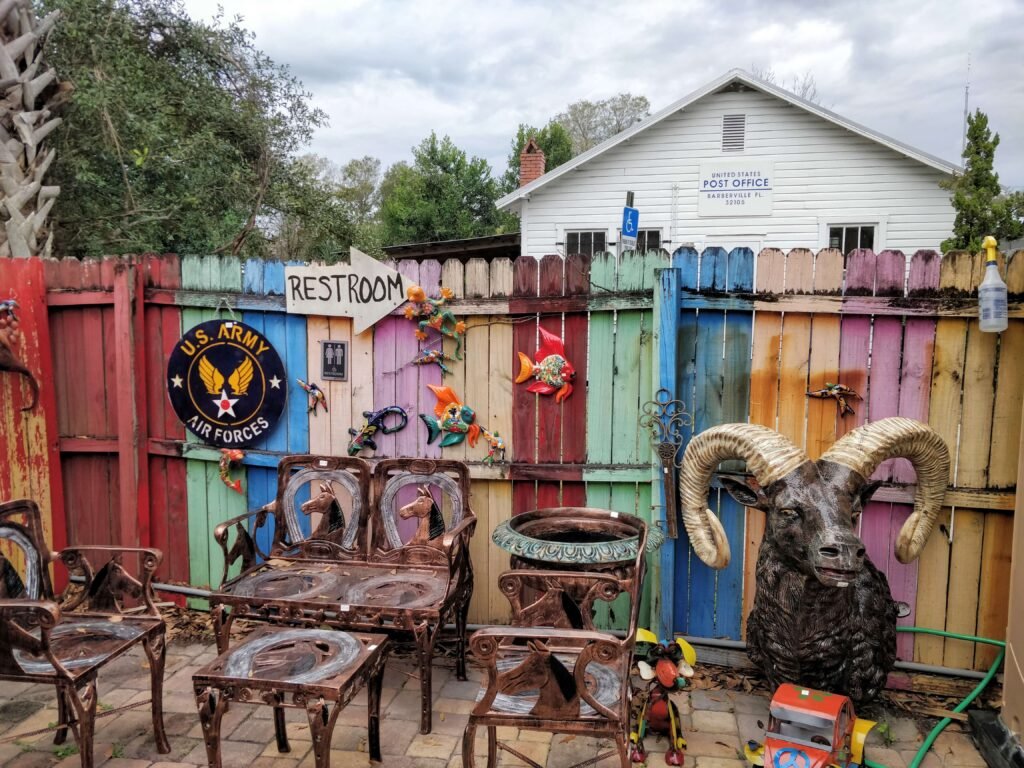 Barberville is an unincorporated community about 30 minutes west of Daytona, at the intersection of highways 40 and 17. We were racing through before a storm hit, but if we'd had more time we might've checked out the Barberville Pioneer Settlement, a small historical village that's open for tours. [2]Avoid that restroom if possible. You've been warned.