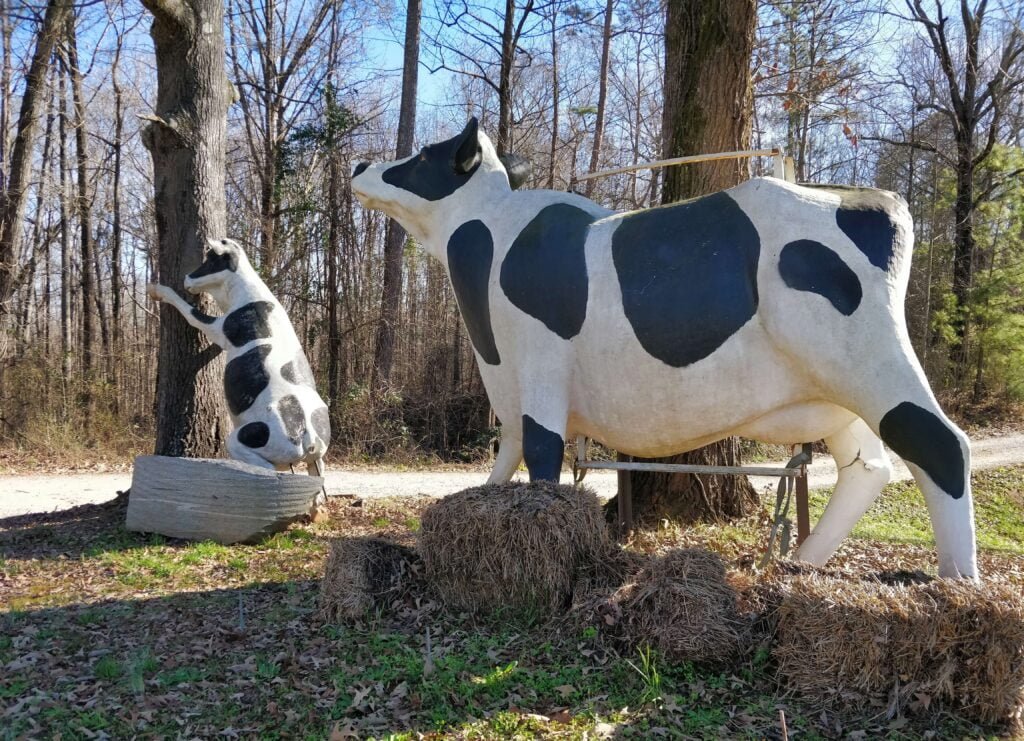 Deja Moo
Do these cows look familiar? If you've been reading this blog for a while now, they should.
They're the spitting image of the Conyers Cow Tower cows.
But these cows are in Buckhead—not the Atlanta neighborhood with the fancy restaurants and office buildings that wants to secede from Atlanta, but the little town of 178 people in Morgan County, Georgia.
Well, technically, I think they're outside the city limits.
But the real question is not where they are. It's where they came from.
---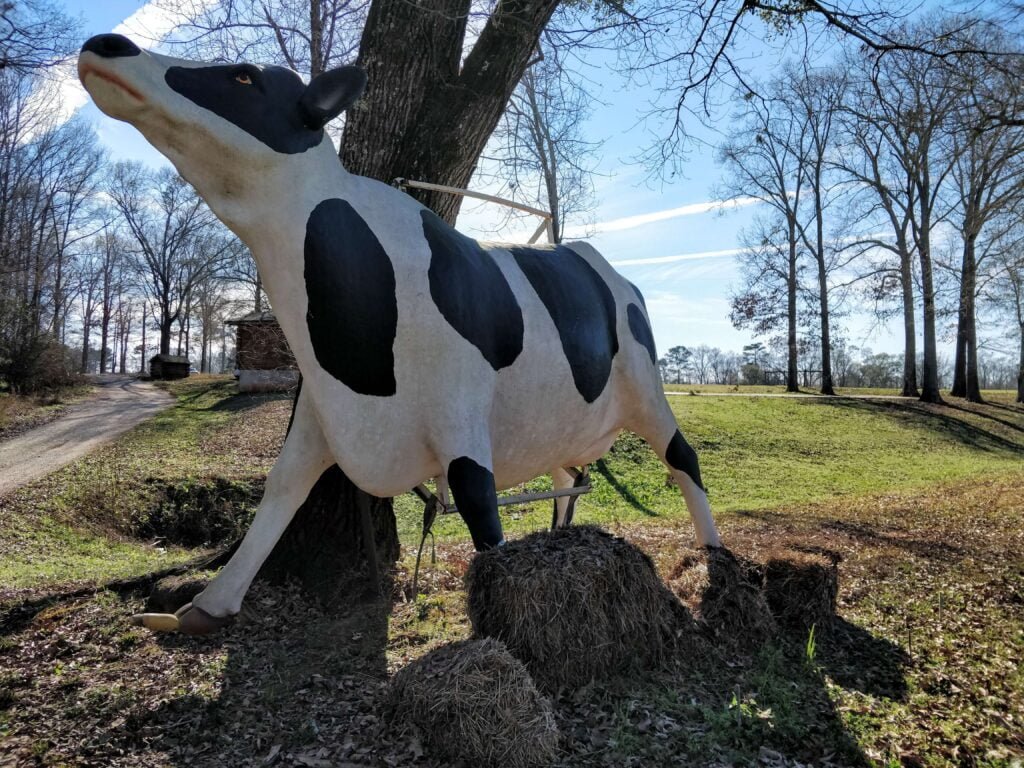 Solve the Mystery
I realize there are greater mysteries in the world, but I really want to know who made these cows and why there are two here and 11 more underneath an electrical tower 40 minutes west of here.
There just has to be an interesting backstory.
If you know what it is, please drop us a comment. We'd love to do a little interview with you!