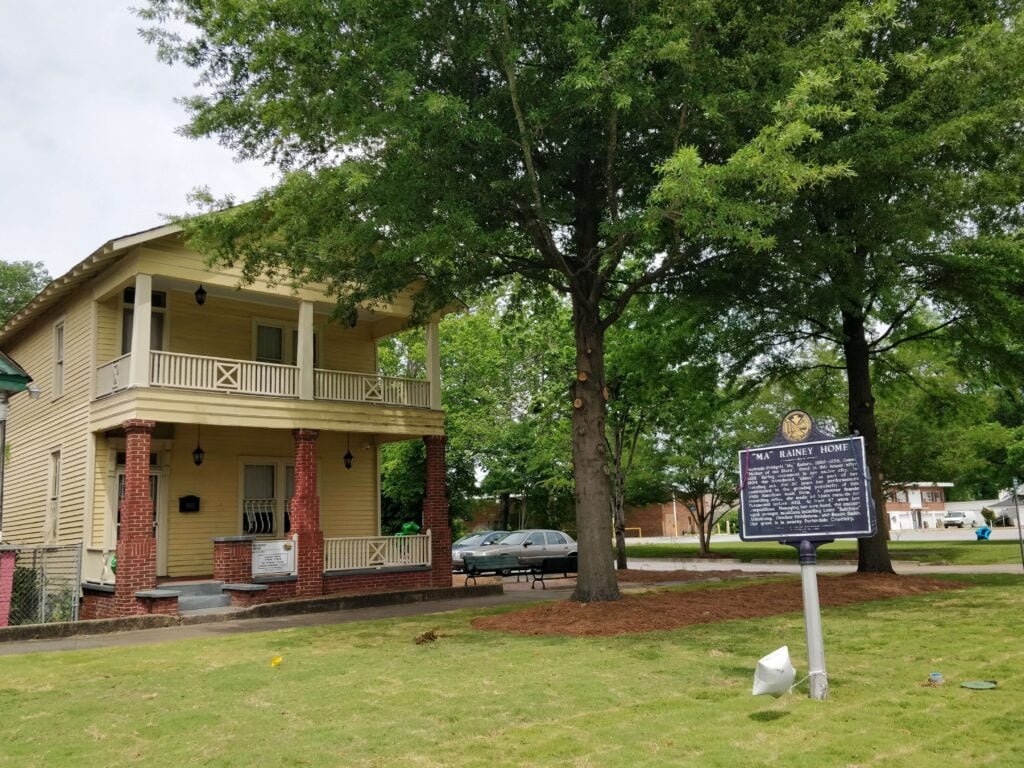 Columbus' House of Blues
Legendary blues singer Ma Rainey started life in Columbus, Georgia, as Gertrude Pridgett.
She picked up her stage name in 1904, when at just 18 she married musician William "Pa" Rainey. While the marriage didn't stick, the name did. She continued to perform as Ma Rainey until she retired from touring in 1935 and returned to the house pictured above, which she'd had built for her mother.
Today, the downstairs portion of the home is open on weekdays for free tours. [1]Ms. Theresia gave us a great and informative tour, so a special thank-you to her.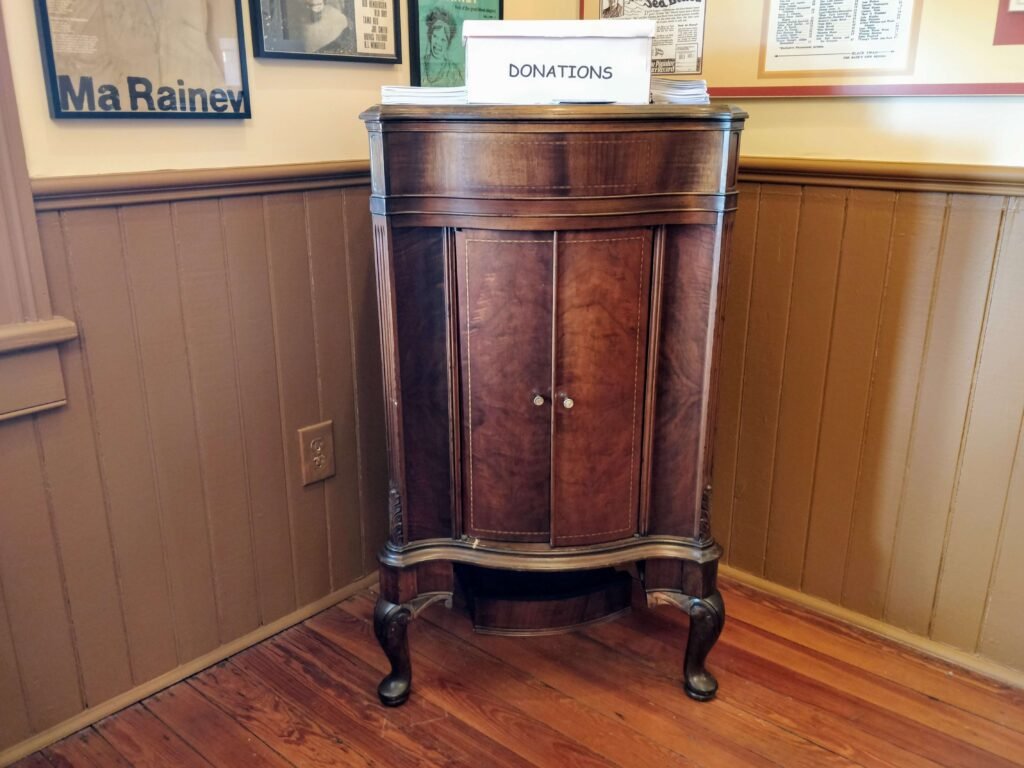 $500K Renovation
Rainey died four years after returning to Columbus and the home passed into her brother's hands. Though the neighborhood where it stood was once home to the city's most affluent Black residents, it fell on hard times, and the home became a rental. The city of Columbus rescued it from near-collapse in the 1990s [2]You should see the pictures. The renovators had very little to work with. and, with help from private citizens and public grants, spent half a million dollars restoring it and turning it into a museum.
---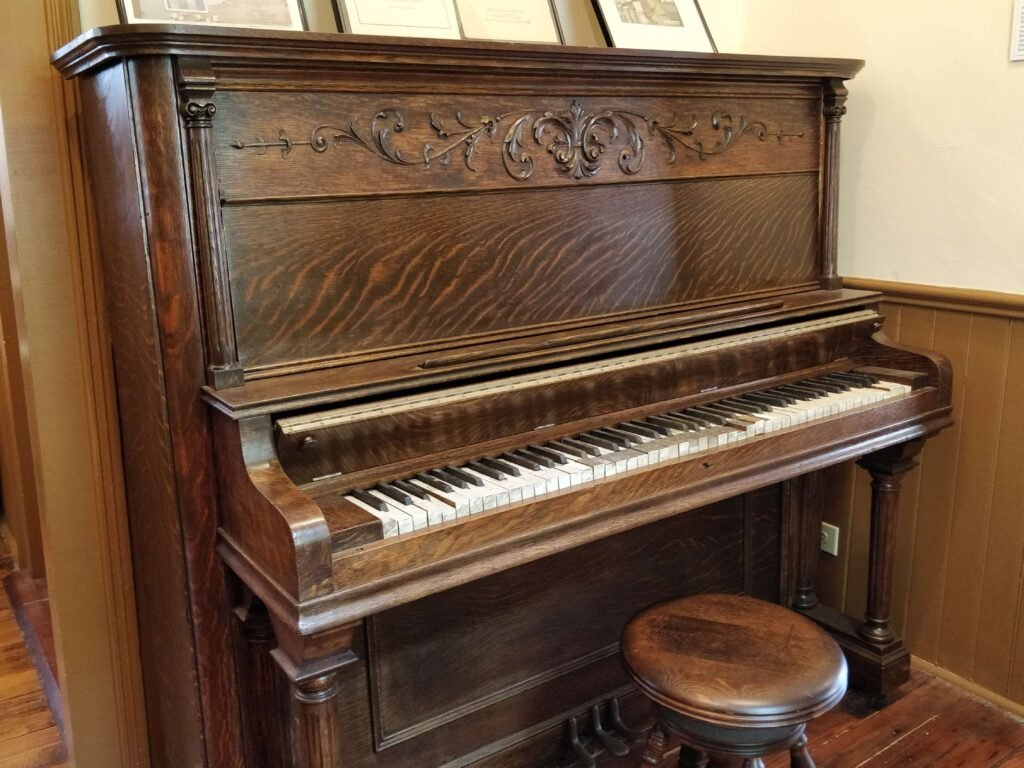 An Original Piano
The only thing of Ma Rainey's that was still in the house when the city bought it was this piano, according to our tour guide, Miss Theresia. At the time, it was painted pea green. Though it's now back to its original look, many of the keys are beyond repair.
A Legend's Bed
The house features three other items that once belonged to Ma Rainey: a Victrola cabinet given to her by her record company (seen in the second picture in this post), an old trunk, and this gorgeous bed, which, like the piano, is made of so-called tiger oak. Ma Rainey was known for her raunchy lyrics, so it seems fitting that a bed is one of her few possessions on display.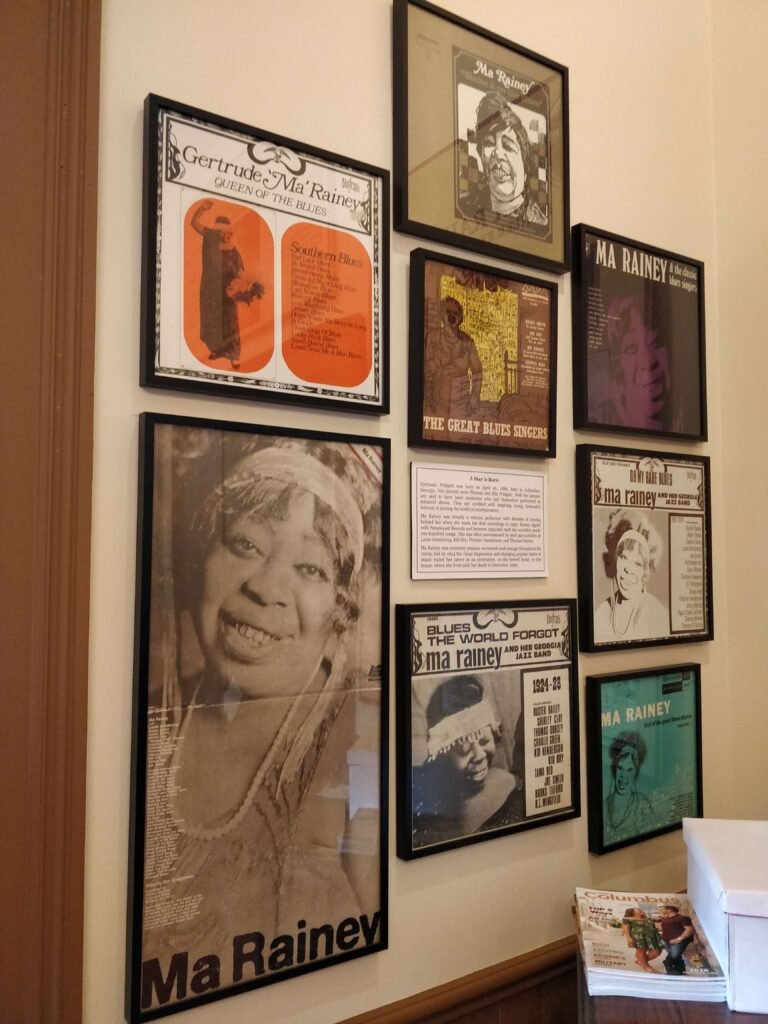 Giving Us the Blues
Ma Rainey recorded about 100 songs, and unlike many artists of her day, she wrote many of them. A lot of her songs have the word "blues" in the title—"Bo-Weevil Blues," "Jelly Bean Blues," "Moonshine Blues." One of her better-known numbers was "Ma Rainey's Black Bottom," which playwright August Wilson chose as the title of his play about her. Now that the play has been turned into a Netflix movie, Ma Rainey is reaching new audiences. [3]I highly recommend it. Chadwick Boseman delivers a stirring monologue.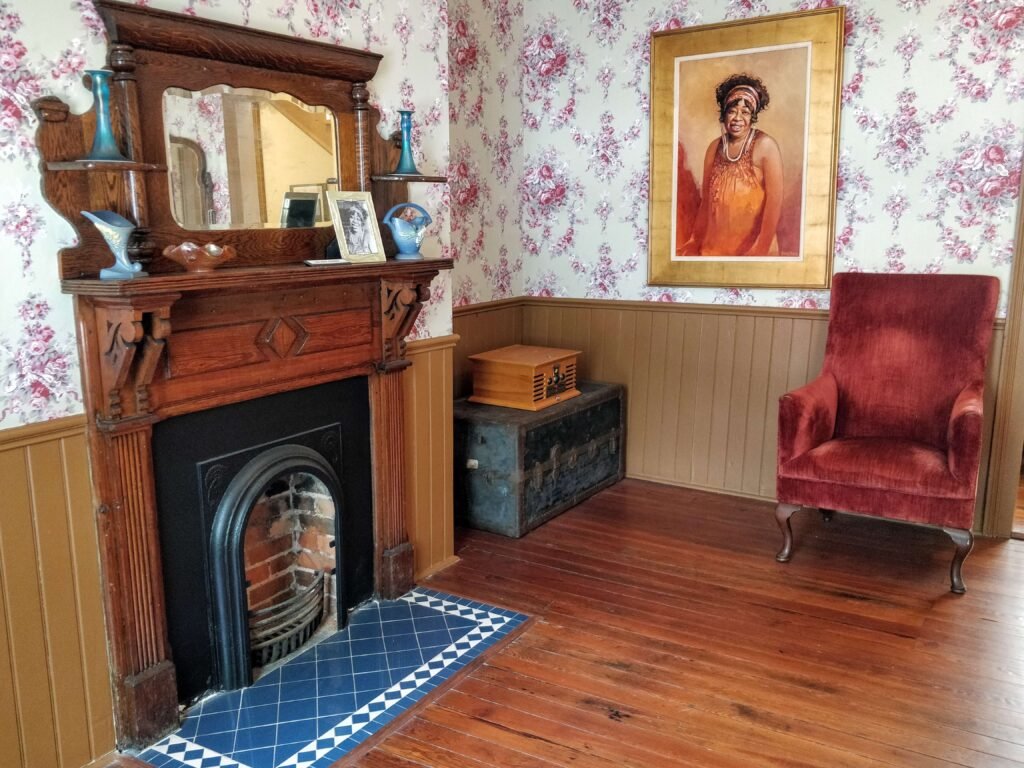 A Businesswoman and a Nurturer
Miss Theresia is happy to walk curious visitors through Ma Rainey's life and music. She describes her as a savvy businesswoman and a nurturer of young talent, who succeeded in spite of being a woman and a Black person at a time when it wasn't easy to be either. She bought a couple of theaters after she retired, which provided her with income, but she had to use a white man as a go-between because her name couldn't be on the deeds.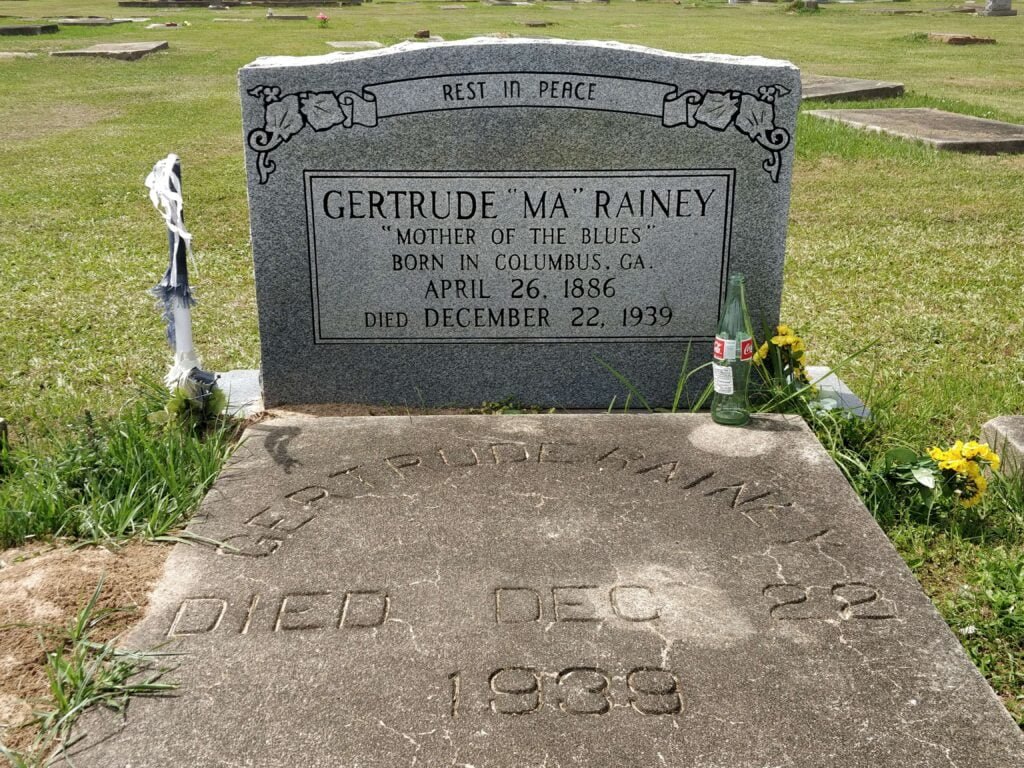 Resting in Peace
Even cemeteries were segregated in 1950s Columbus. You'll find Ma Rainey's grave in Porterdale Cemetery, a historically Black cemetery next to Riverdale Cemetery on Victory Drive.