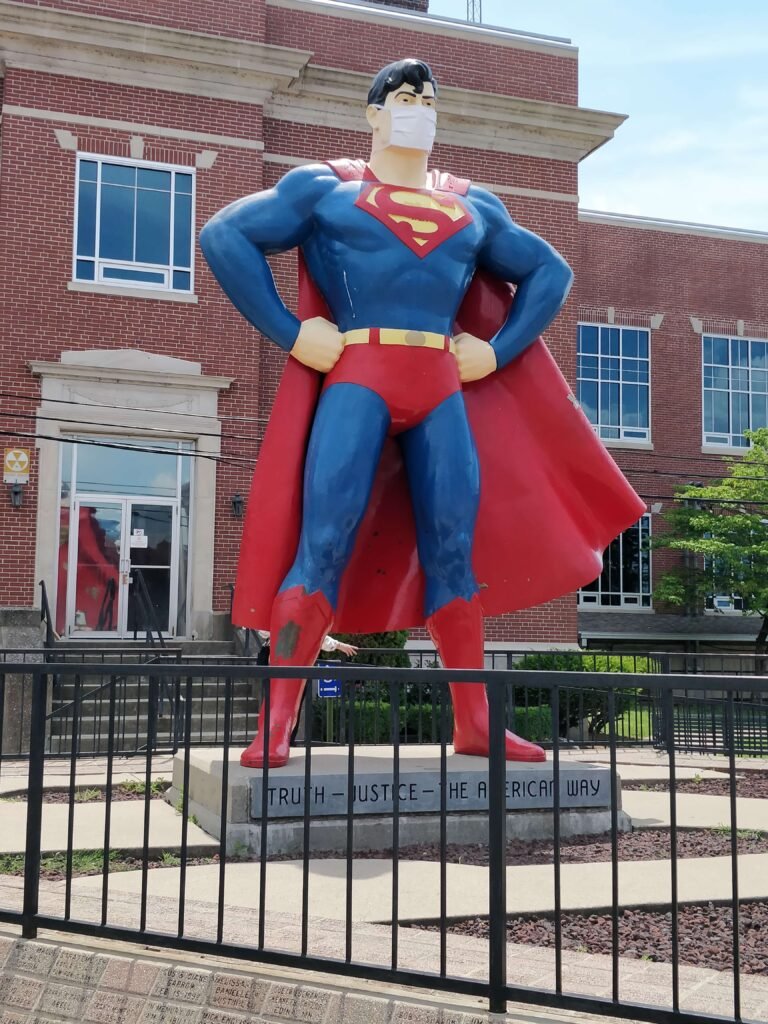 It's a Bird…It's a Plane.. It's the Hometown of Superman
Scene from last summer's road trip:
Fred: "That sign back there said there's a giant Superman statue at the next exit."

Soyia: "Do you want to go see it?"

Fred: "Yeah… is that bad?"

Soyia: "No! That's why we're spreading a 12-hour drive over three days."
Ten minutes later, we rolled into Metropolis, Illinois, a city of about 6,500 that sits off I-24 near the Kentucky border. Founded in 1839, Metropolis successfully petitioned the state in 1972 to have itself declared "The Hometown of Superman."
---
In 1993, it erected a 15-foot-tall, 4,000-pound painted bronze statue of Superman, who keeps vigilant watch over Superman Square.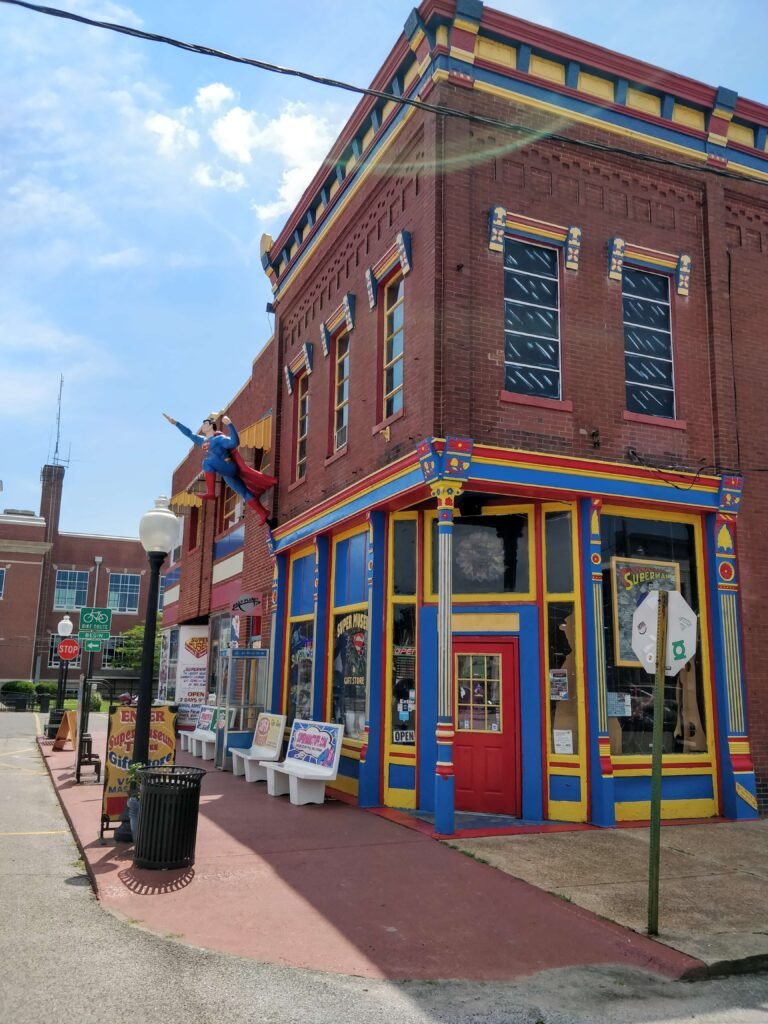 The year 1993 also saw the opening of the Super Museum, where for $8 you can see 70,000+ Superman-related items, including one of the only George Reeves costumes still in existence. We took a spin around the gift shop but didn't tour the museum because we were trying to be COVID-careful, and it seemed a little crowded.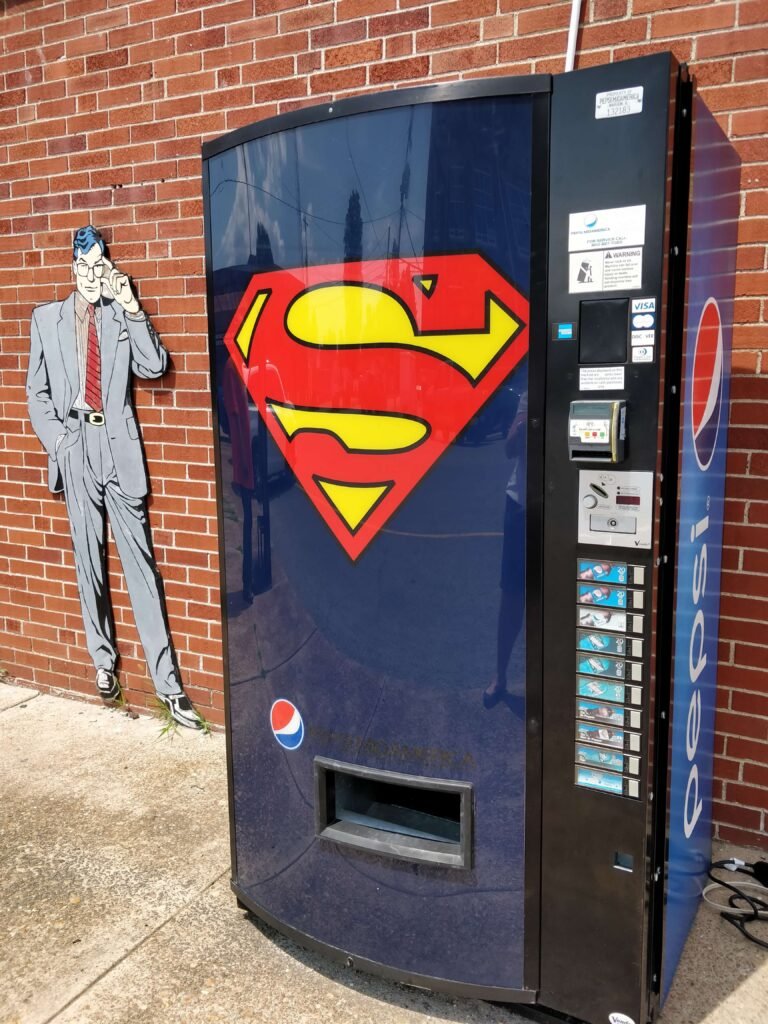 We did, of course, pop into the outdoor phone booth and pause to admire the Superman vending machine.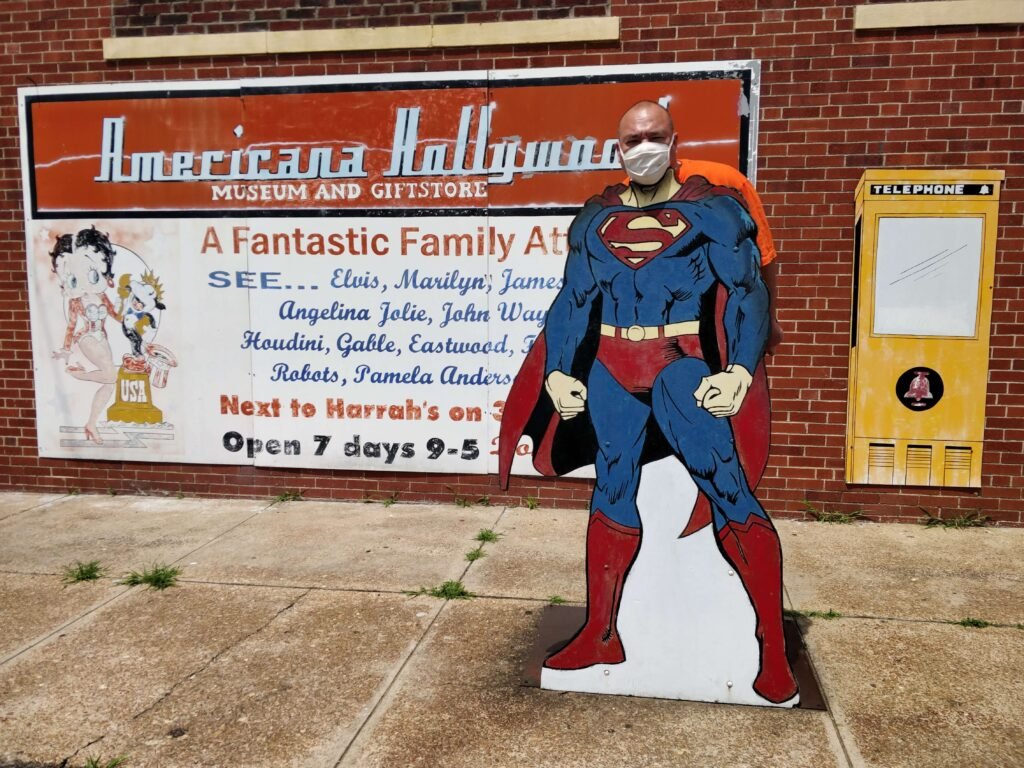 Fred even got a chance to pretend he was the Man of Steel himself. [1]Note: That is my real body and I happened to be dressed this way. Drink it in, ladies. Sadly, because this was an unplanned, un-researched stop, we didn't learn until after we'd left that we could have traveled a few more blocks to snap a photo of a Lois Lane statue the city put up in 2010. [2]And yes, I would have posed as Lois because I happen to have a Lois outfit. Don't ask.
Metropolis hosts an annual three-day Superman Celebration, complete with celebrity appearances, concerts, pageants, runs and more. The 2021 event is slated for July 30-Aug. 1.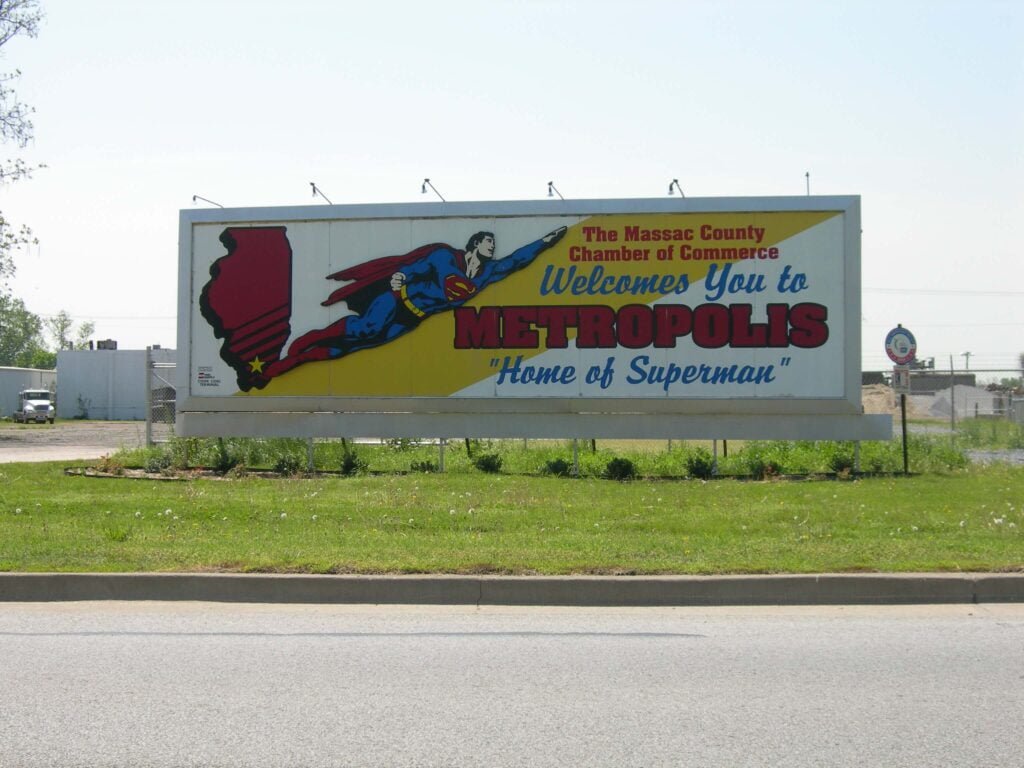 Other fun facts about the city: Curt Jones, the creator of Dippin' Dots (the former "ice cream of the future"), hails from Metropolis. So does Christopher Jackson, the actor who originated the role of George Washington in Hamilton. And, oddly enough, the Birdman of Alcatraz is buried here.