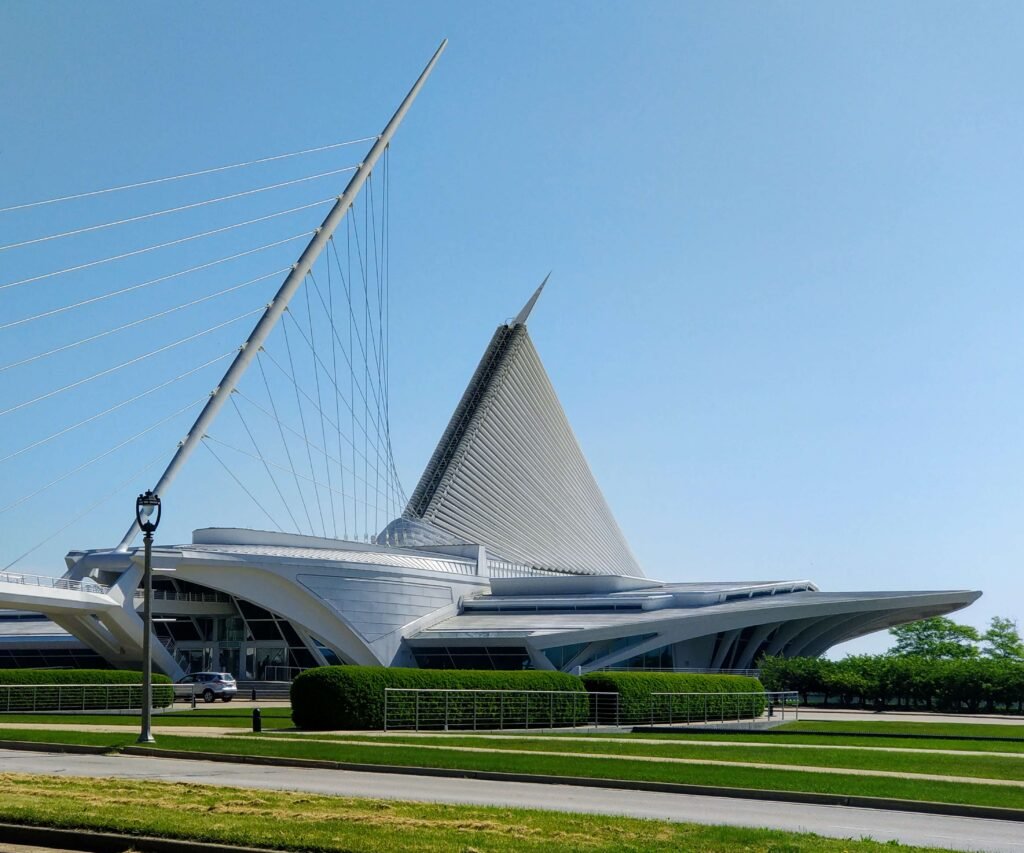 Frank Lloyd Wright, Santiago Calatrava & Ladybugs
It's probably a good idea to start this post with a few caveats:
We are not experts on architecture.
We had no intentions of starting a travel blog when we visited Milwaukee.
We traveled at a time when many places were closed for tours.
We wish we could have toured Pabst Mansion and seen the inside of the Oriental Theatre. But they were closed. We're bummed we didn't find out till later about a chapel that was built in France in 1420 and moved to the U.S. 101 years ago.
Still, we still found plenty to ooh and ah over. Here are buildings we stumbled upon and thought were cool during our two-week visit to Milwaukee.
On our first day of wandering around Milwaukee, we got a little – OK, a lot – lost and found ourselves climbing a ginormous hill on top of which loomed a ginormous tower. [1]I truly believe that Soyia did not get lost. She enjoyed watching me climb those unnecessary hills.
This is the North Point Water Tower, a Victorian Gothic structure built in 1874. It stands 175 feet tall and was built to cover an open pipe that absorbed water shooting up from underground steam pipes that pumped up water from Lake Michigan. You can see it in person at 2288 N. Lake Dr. at East North Avenue, or if you're interested, you can take a virtual tour.
---
---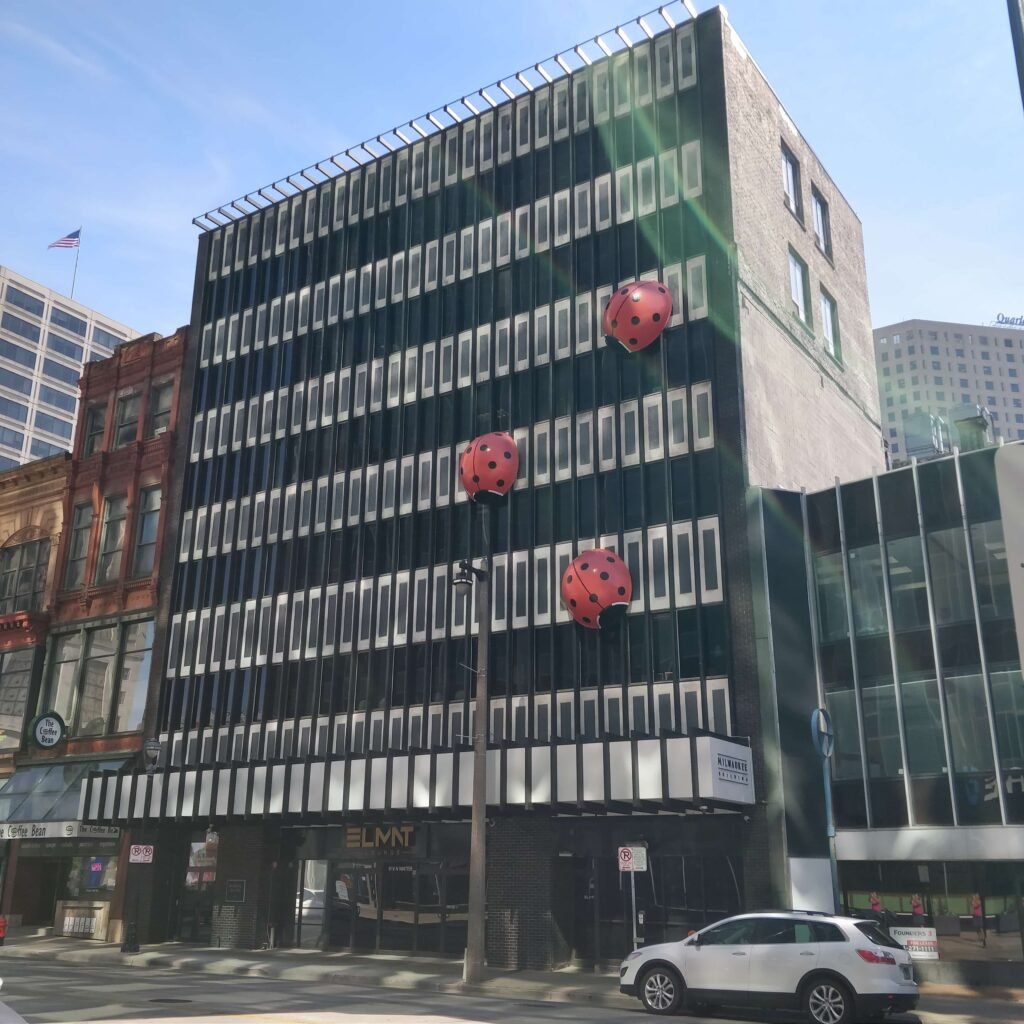 The Ladybug Building
This is the Milwaukee Building – better known as the Ladybug Building – at 622 North Water Street. John Burke, the cheeky owner of the company that managed the building, added the ladybugs in 1999, much to the consternation of certain serious artists and the delight of pretty much everyone else. These fiberglass lovelies are about 6 feet long and 3 feet deep and are lit up at night.
---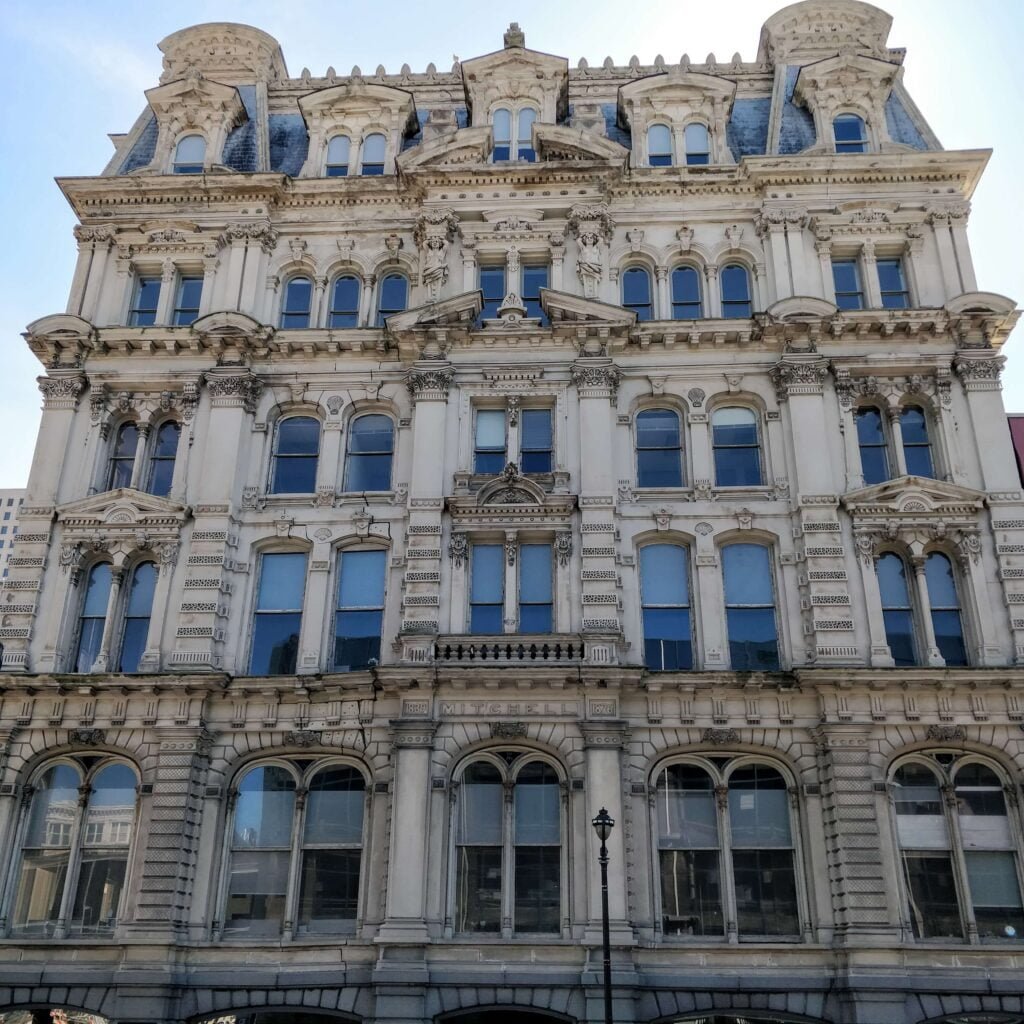 The Mitchell Building
The Mitchell Building went up one year after the water tower and housed an insurance company. You can find it at the intersection of E. Michigan and N. Water streets.
---
Featured Post: The Incredible House on the Rock in Spring Green, Wisconsin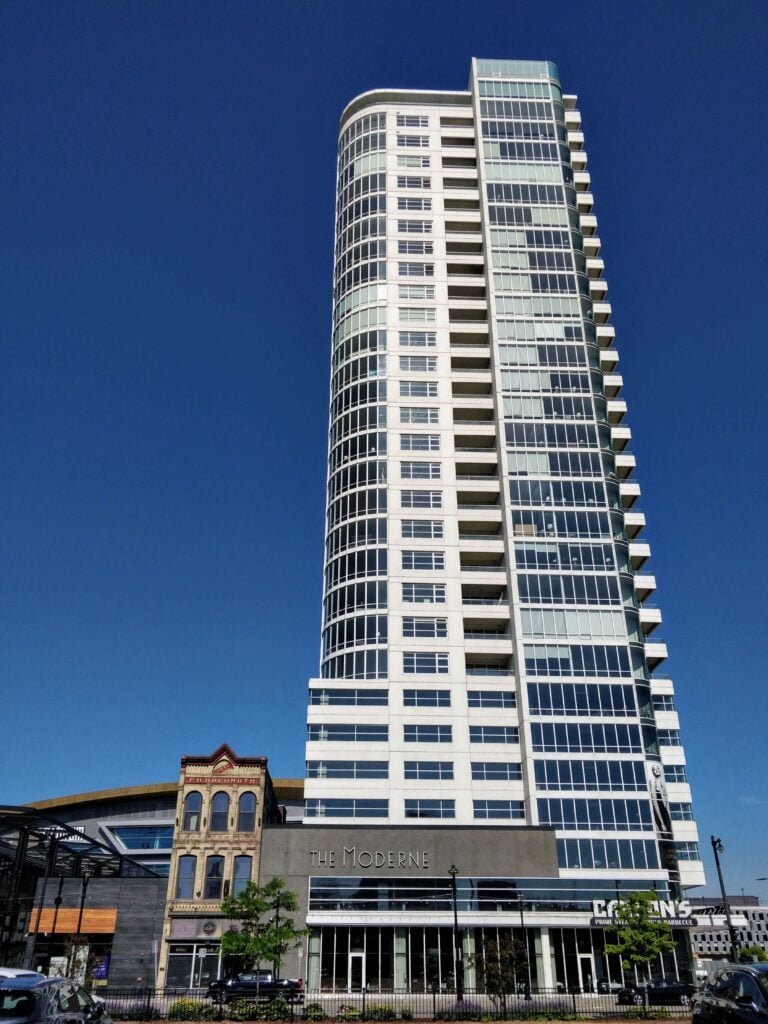 One of These Things Is Not Like the Other
Here's an example of Milwaukee's old and new collision – the three-story F.H. Hochmuth Building, built in 1892, and its 30-story apartment building neighbor, The Moderne, completed in 2013.
---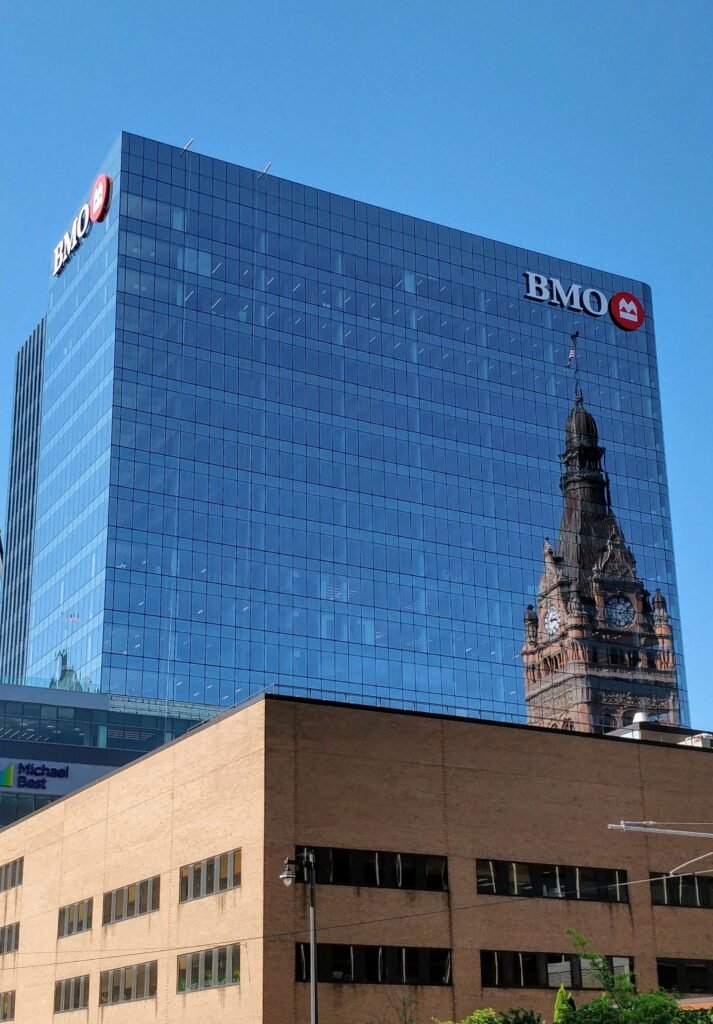 One of These Things Is Not Like the Other, Reprise
Another blend of the old and the new – 1895's City Hall bell tower reflected in 2020's BMO Tower.
---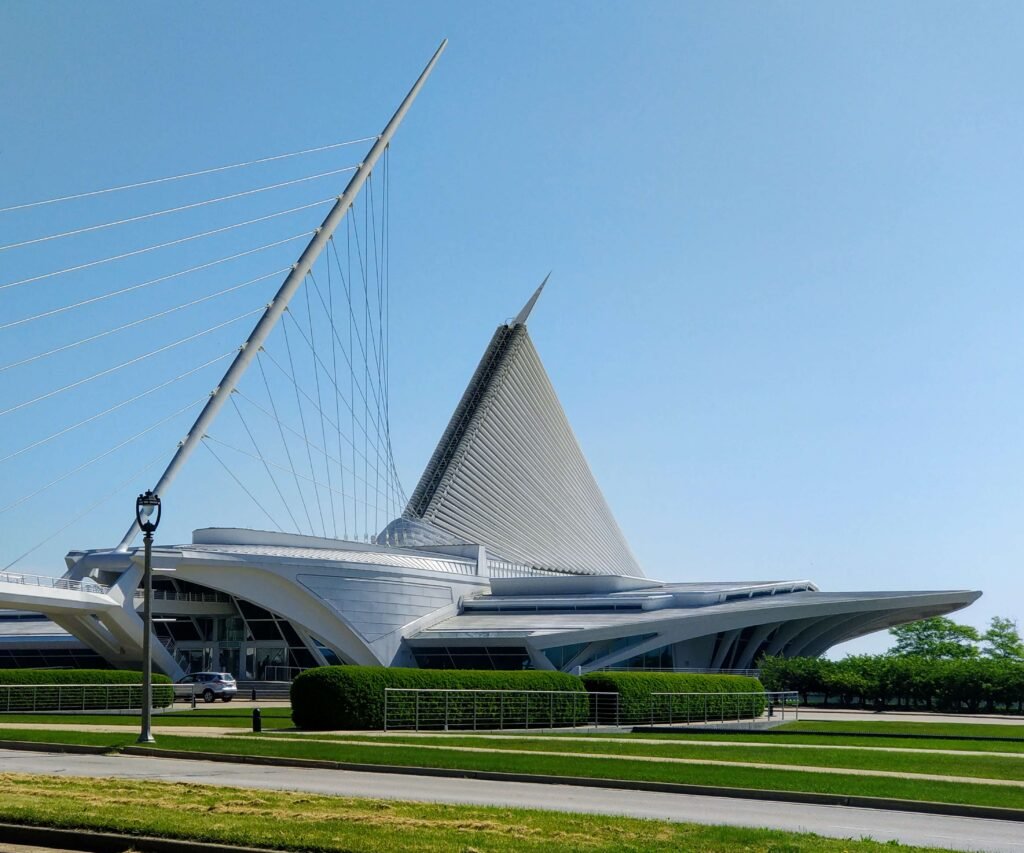 Milwaukee Art Museum
Because of the pandemic, Milwaukee's art museum was closed during our trip. But wow, what an exterior! Famous Spanish architect Santiago Calatrava created the section you see here in 2001. It has a 90-foot high vaulted glass ceiling and a 217-foot sunscreen that folds and unfolds twice a day. The museum has now reopened. Tickets are $19 for adults. you can view some of its collection virtually.
---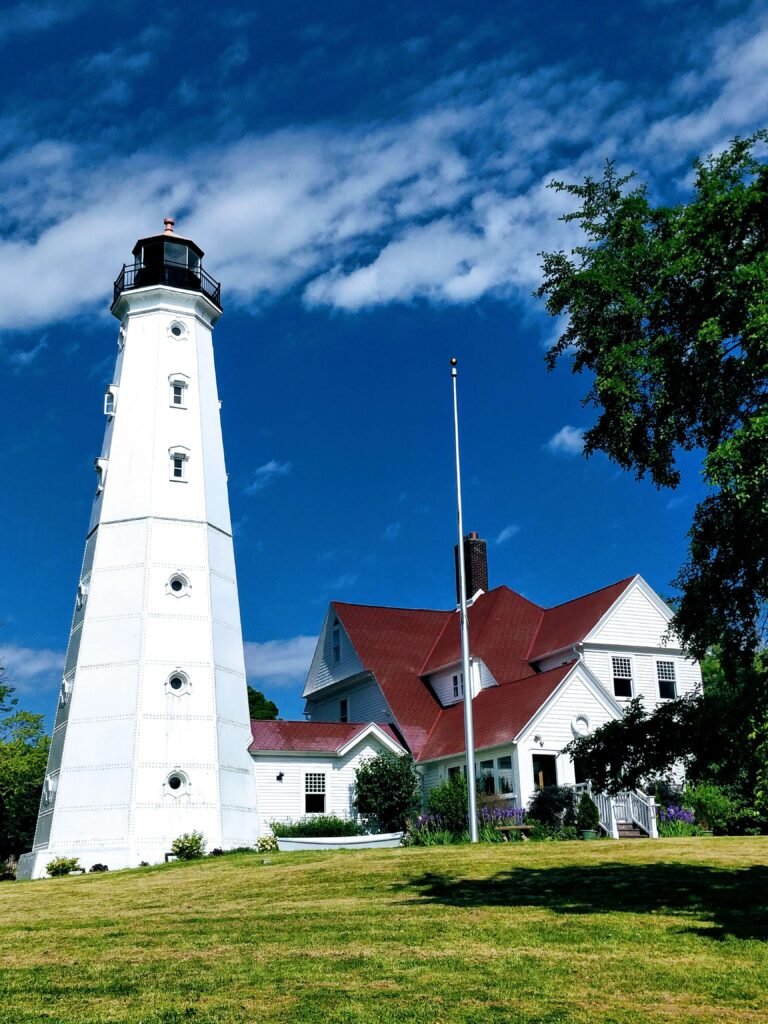 North Point Lighthouse and Museum
You might expect to find – or at least be able to see – a lighthouse from the shore. But you can't, at least not in summer, which explains why we got really, really lost looking for the North Point Lighthouse and Museum. (Find directions here.) It began operations in 1855 (but this version was built in 1886) – and yes, back in the day, you could see it from the water. It's been out of service since 1984, but you can tour it and climb to the top of its 74-foot tower for $8. You can even rent it out for parties.
---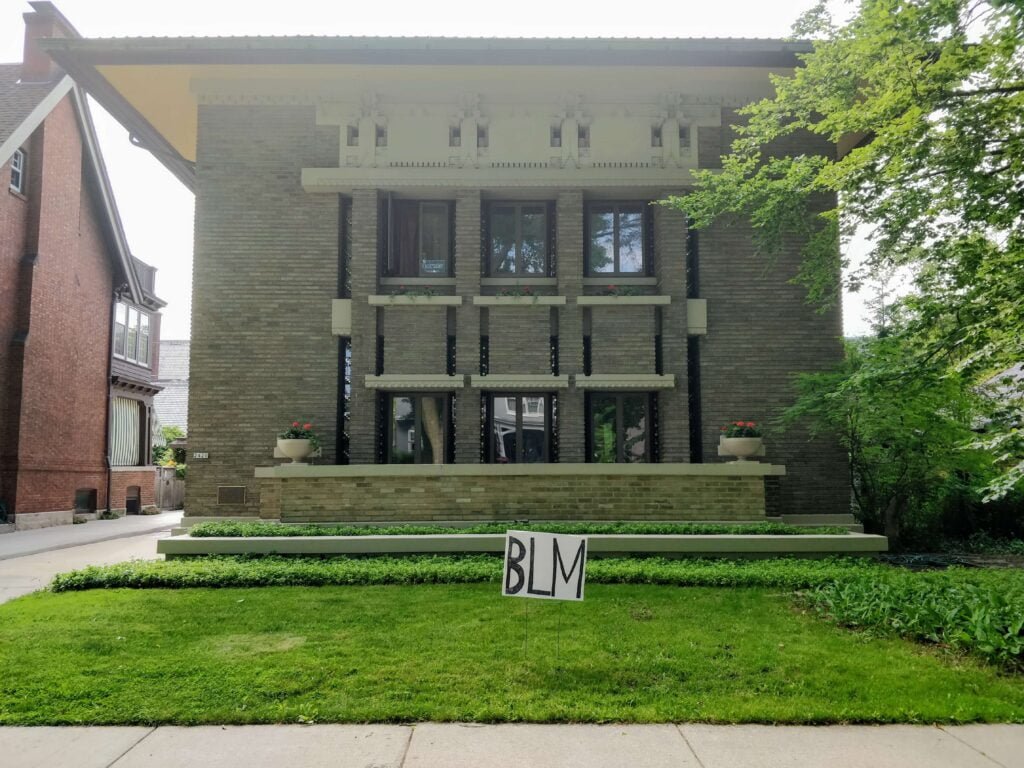 The Frederick Bogt House
Before this trip, I knew very little about famed architect Frank Lloyd Wright. I knew his name, of course, and a few basic facts, but had no idea he was from Wisconsin or built so many homes in the state – including an estate of his own in Spring Green. (More on that and my new Frank Lloyd Wright obsession in a future blog post.) This is the Frederick Bogt House, at 2420 North Terrace Avenue – not too far from the lighthouse – which was built in 1917 for $15,000. According to Zillow, it's worth about $1.2 million today.
---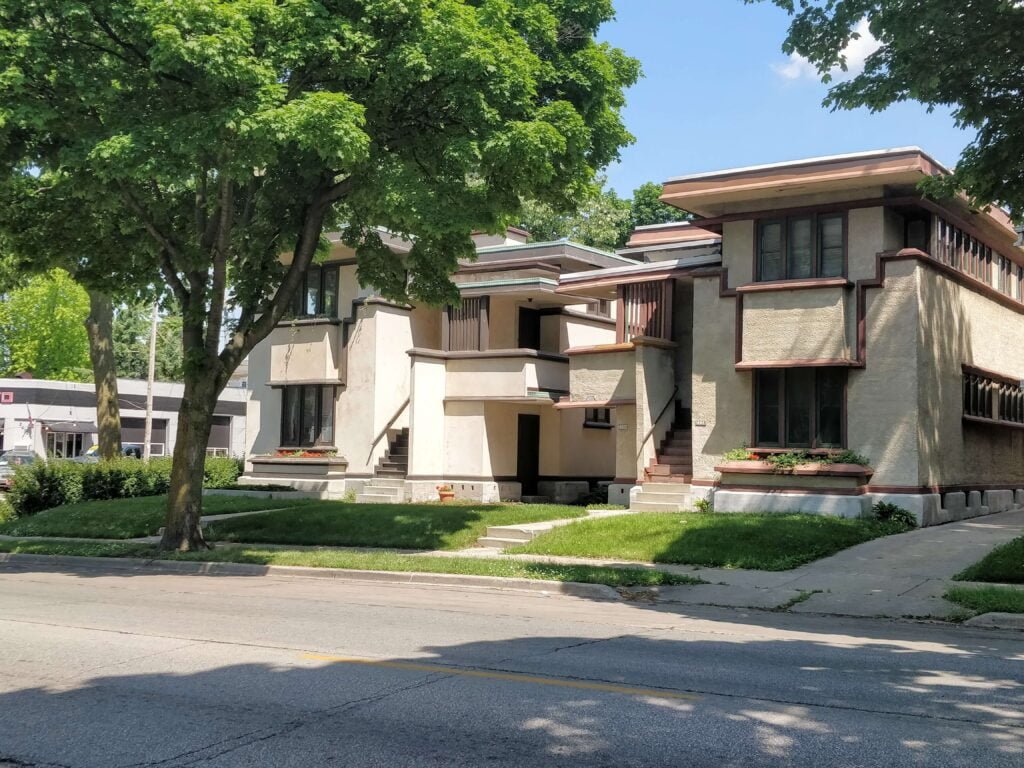 Frank Lloyd Wright's "Tiny Houses"
And then there's Burnham Block, a collection of six "tiny houses" that Wright designed. In 1915, he partnered with a Milwaukee developer on the American System-Built Homes, which they hoped would rival Sears' kit homes. He chose Burnham Block to build and test his first models – two one-story homes of less than 1,000 square feet and two two-story homes that each had two apartments. The one-story house cost $3,000. The business went bust – as so many Wright businesses did – and the homes were largely forgotten. The owners didn't think of them as anything special or historic, so they modified them to suit their needs.
---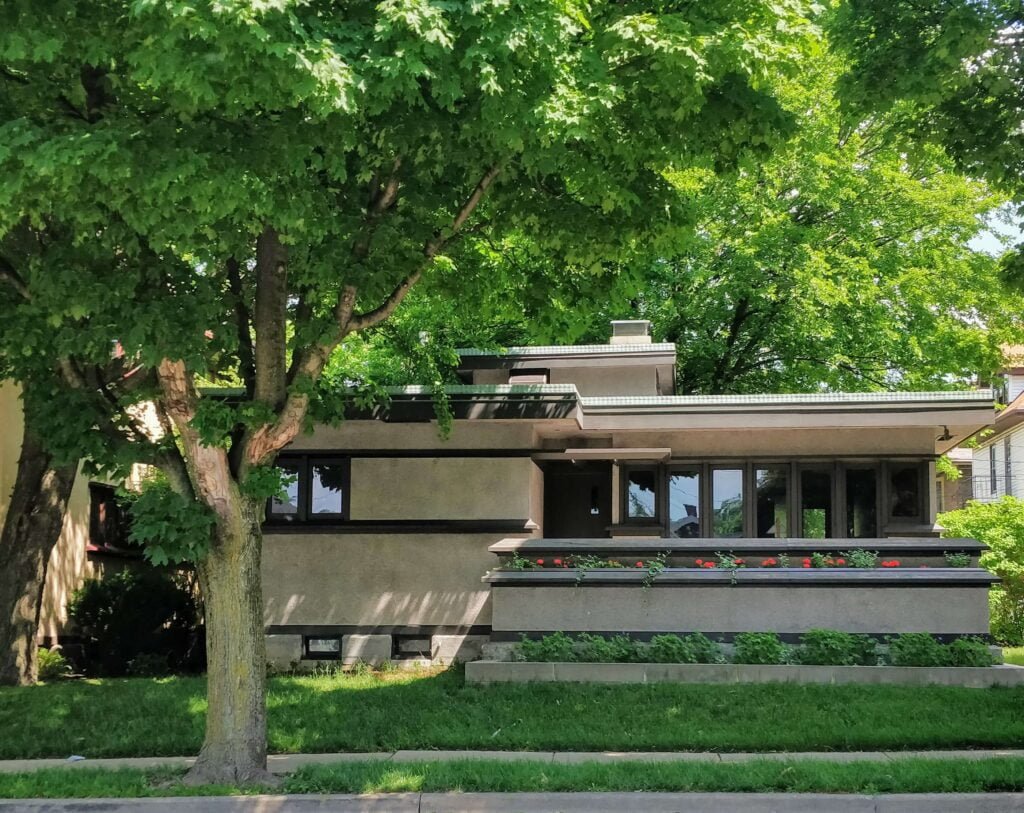 Restoring Forgotten Treasures
In recent years, a nonprofit has begun to buy and restore them. At this time, the organization is offering Saturday-only tours of two of the buildings for $15. You'll find a lot more information about Burnham Block here. The coolest thing, though, which we sure wish we'd known when we were there, is that you can actually STAY in one of them. It's got three bedrooms and some great touches. See for yourself on VRBO. Next time!
Featured Post: Cassadaga, Florida's Kooky, Spooky Little Town
FredNotes

↑

1
I truly believe that Soyia did not get lost. She enjoyed watching me climb those unnecessary hills.