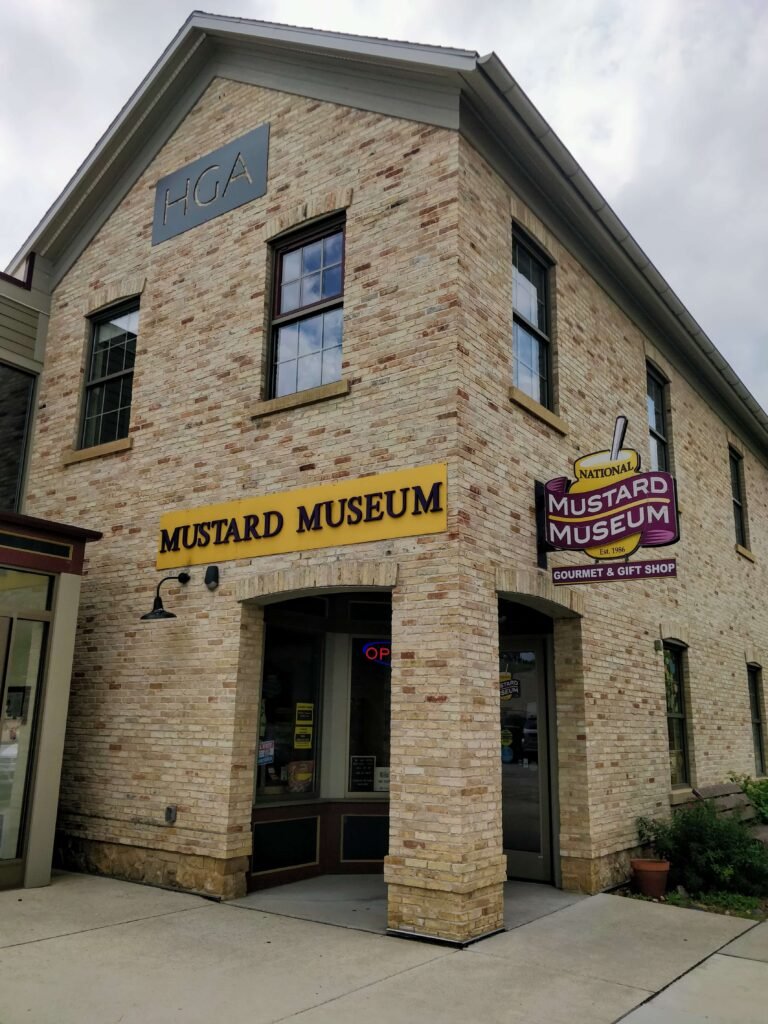 If we're learning anything, it's that there's a museum for everything.
Even mustard.
The National Mustard Museum takes up two floors of a brick building in Middleton, Wisconsin's charming downtown. The main floor houses the gift shop, which sells scores of mustards and related treats—but not ketchup, never ketchup—as well as kitchen tchotchkes and a variety of souvenirs, including a whole line of Poupon U products.
The museum's curator, Barry Levenson, loves puns and wordplay. (If you're curious about how a onetime Wisconsin assistant attorney general came to found a mustard museum, read this.)
---
And while Levenson may not take himself very seriously, he's serious about mustard. The museum itself, which takes up perhaps 1,500 feet in the building's basement, is both entertaining and surprisingly educational.
---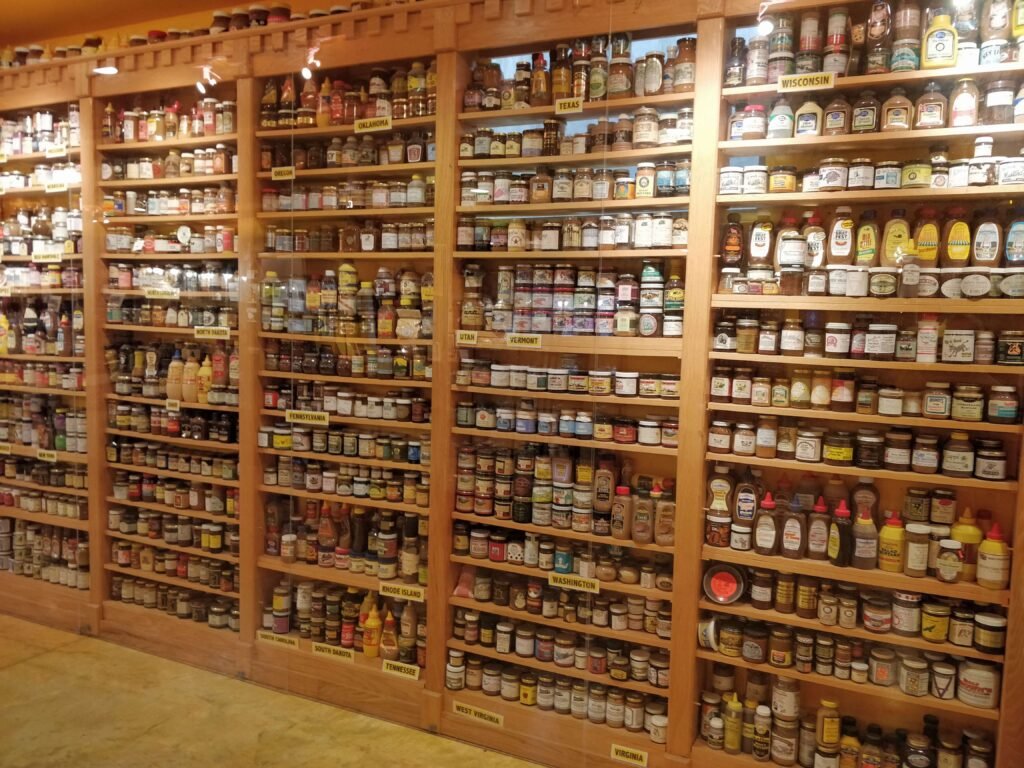 A World of Mustard
The museum's centerpiece is a wall of mustards from across the globe. More mustard jars fill cases scattered throughout the museum. In all, about 6,000 kinds of mustard are on display.
---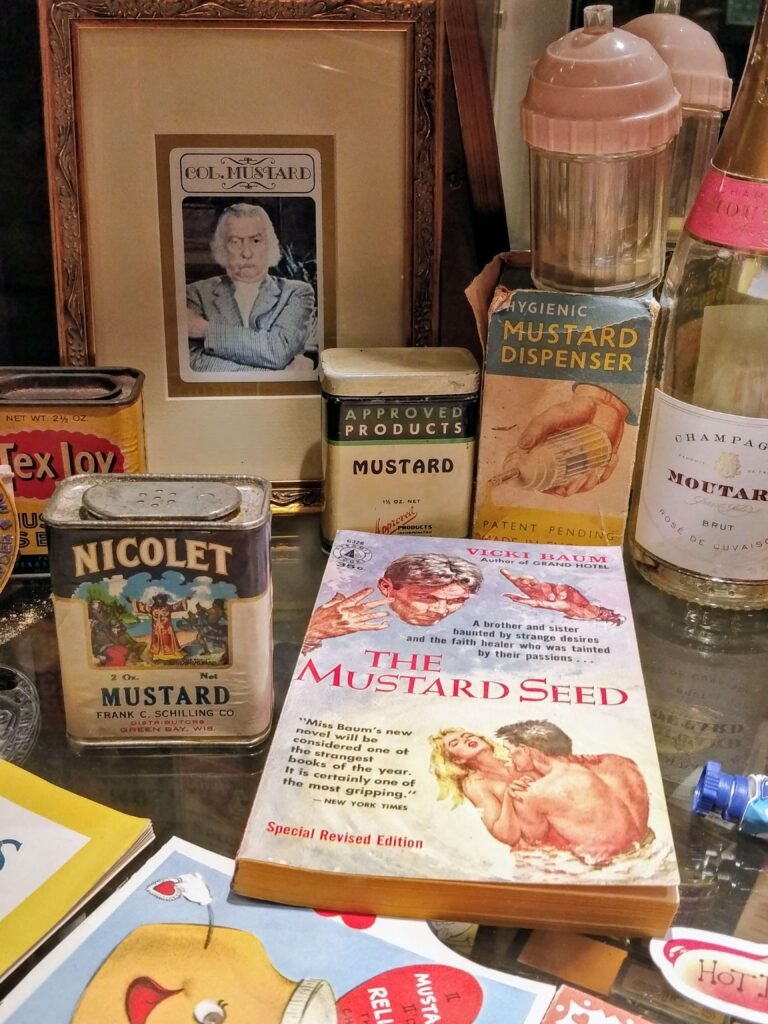 Mustard Miscellany
Other cases house vintage advertisements, mustard powders, mustard-themed teapots, and my personal favorite—a 1950s paperback novel called "The Mustard Seed." Curious about the cover, I did a little research and discovered that it's about a faith healer and a pair of incestuous twins. (!?!) [1]A brother and sister haunted by strange desires and the faith healer who was tainted by their passions… Author Vicki Baum, an Austrian novelist/harpist/boxer (!?!) also wrote "Grand Hotel," which became an Oscar-winning movie starring Greta Garbo and Joan Crawford.
Featured Post: Cassadaga, Florida's Kooky, Spooky Little Town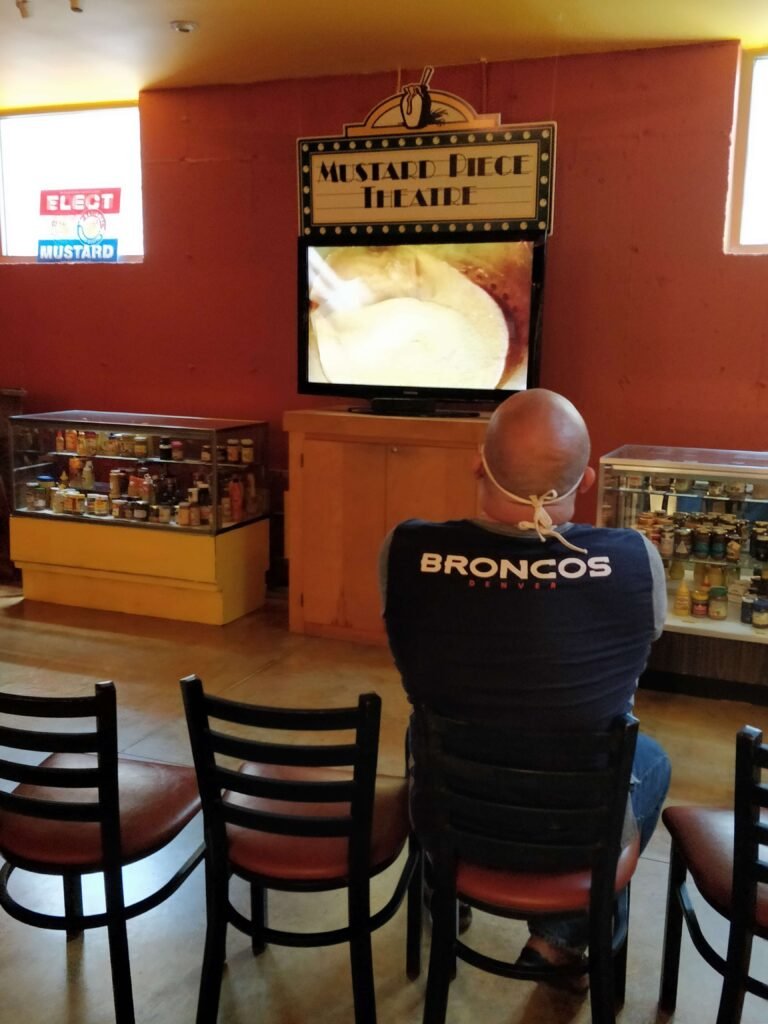 Mustard Piece Theatre
Fred enjoyed the short documentary about how mustard is made. I'll confess I skipped it because (shhh!) I don't actually like mustard.
---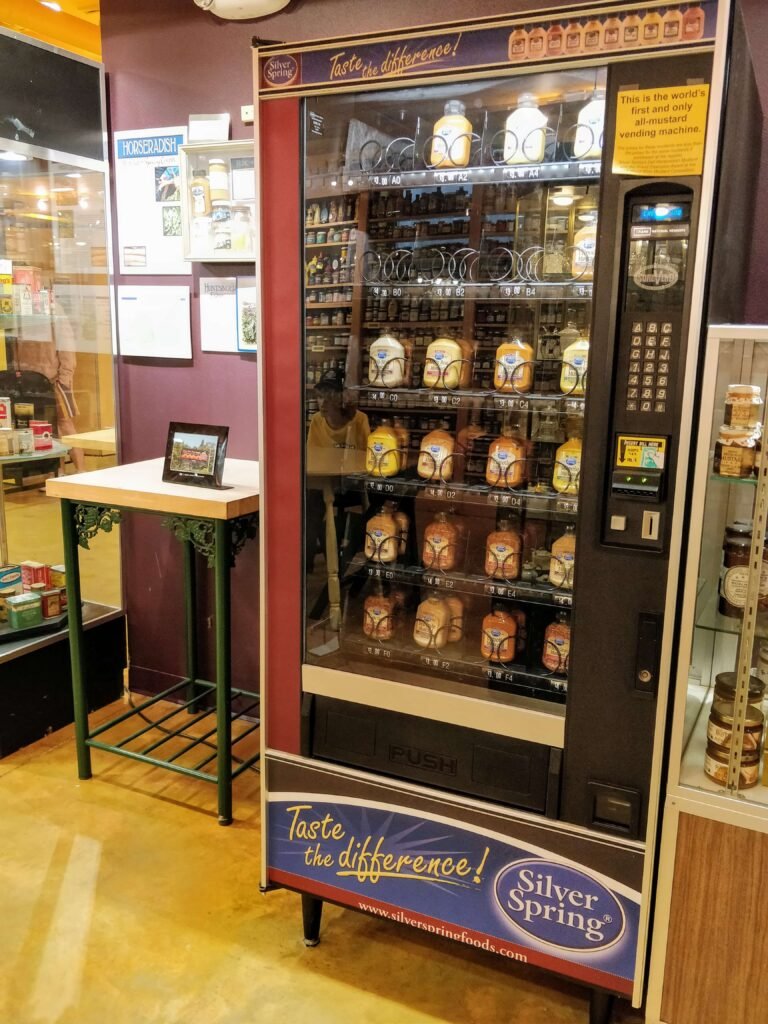 A One-of-a-Kind Mustard Vending Machine
Normally, you can sample dozens of mustards. But the tasting bar is closed until COVID-19 subsides. You can still purchase a bottle of mustard for $4 from this specially retrofitted vending machine.
---
Must(ard) Visit
If you want to visit, you'll find the National Mustard Museum at 7477 Hubbard Avenue in Middleton, which is about 20 minutes from Madison. It's open every day but holidays from 10 a.m. to 5 p.m. Admission is free. Just be kind to the French's mustard mascot, who looks like he's been squeezed a few too many times. [2]The mascot looks like it's about to ask me for a dollar
Featured Post: The Incredible House on the Rock in Spring Green, Wisconsin