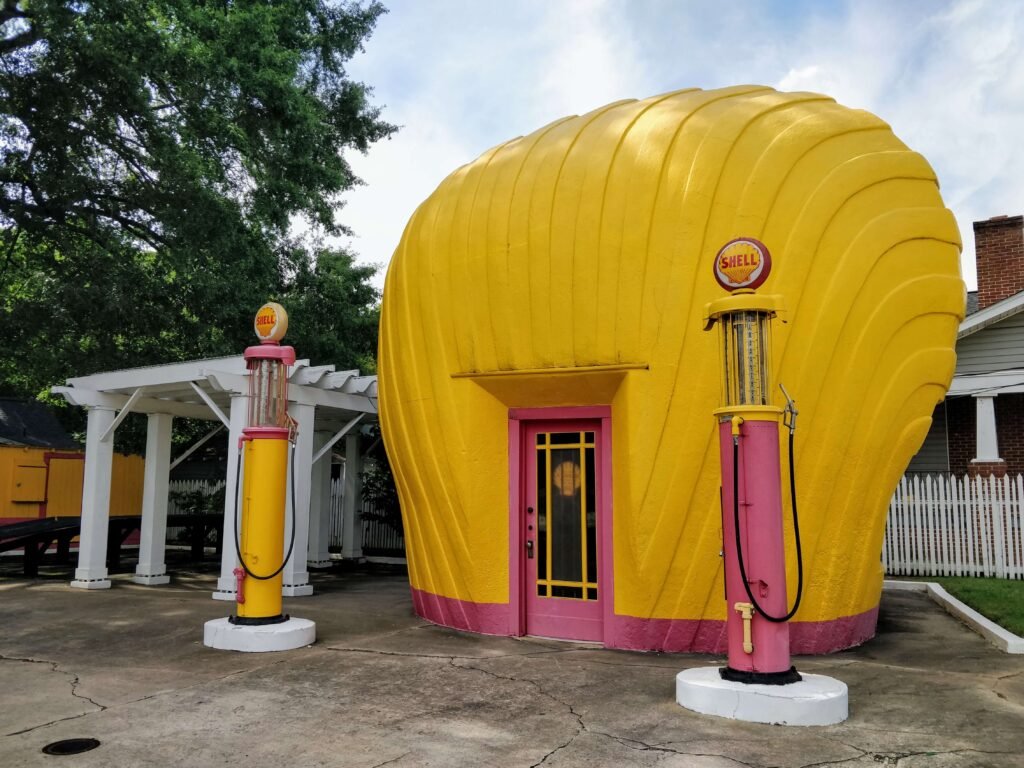 A Vintage Gas Station Worthy of Venus
Wouldn't you have just loved to fill up here?
This 18-foot-tall shell-shaped Shell station was built in 1930 to generate buzz for Shell gas in Winston-Salem. (Shell Oil was still new to North Carolina at the time.)
There were once eight of these beauties—seven in Winston-Salem and one in nearby Kernersville—but this is the last one standing. It served as a lawnmower repair shop for a time after the gas station closed, then fell into disrepair. Preservation North Carolina stepped in to save it in the mid-1990s.
It looked great when we visited. If you ignored the modern cars passing by, you could almost believe you were back in the 1930s. But alas, there's no gas these days.
---
IF YOU GO: The Shell station is located at the corner of Sprague and Peachtree streets, about five minutes off Highway 52.
---