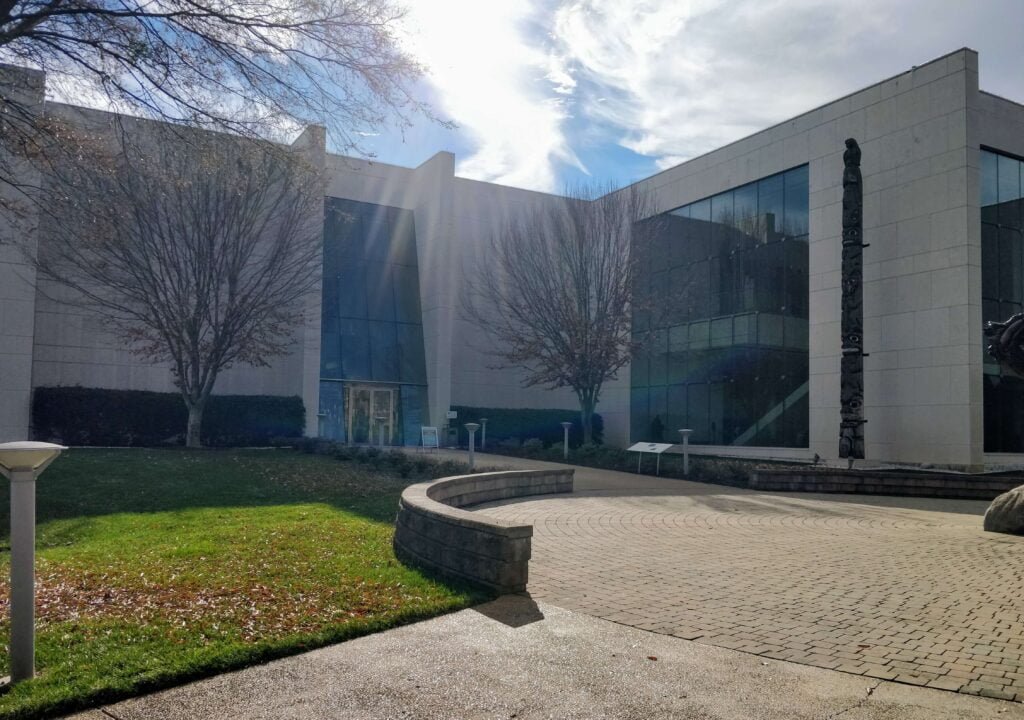 The Booth Museum is home to the world's largest collection of Western art.
Why is there enormous collection of art devoted to the American West in Cartersville, Georgia, instead of, say, Sante Fe, New Mexico, or Cheyenne, Wyoming? Because the family who collected the art and founded the museum (and who wish to remain anonymous) lives here.
The museum's gleaming limestone and glass exterior is meant to resemble a modern pueblo. Inside, you'll find 120,000 square feet filled with not just Western art but also presidential memorabilia and Civil War paintings. We spent about two-and-a-half hours inside and felt like we were racing to try to see everything. There is a LOT here.
---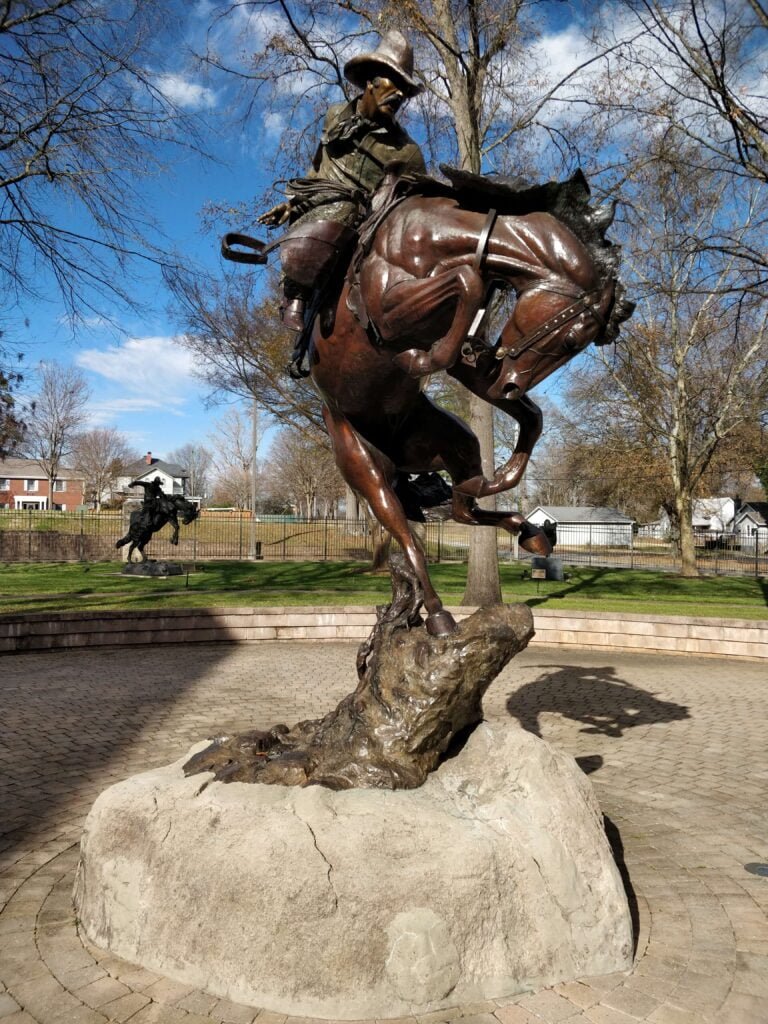 The experience begins outside, where bronze sculptures of heroic Native Americans and tough cowboys greet visitors.
---
---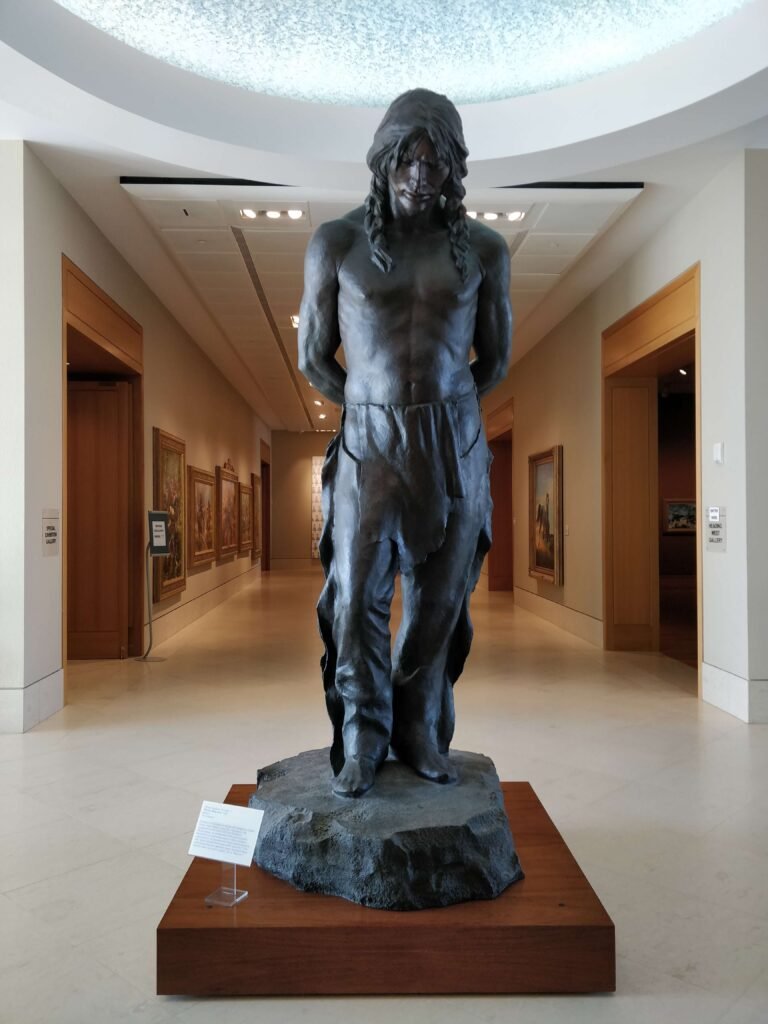 There are plenty more sculptures inside.
---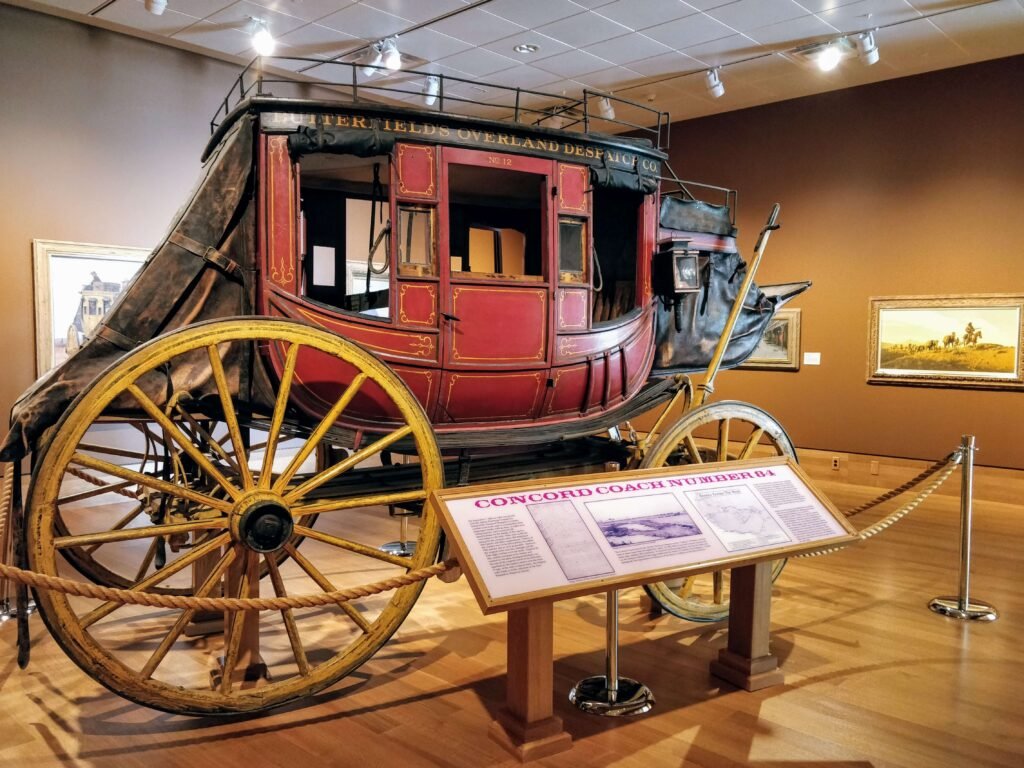 The collection includes several old stagecoaches, including Concord Coach Number 84, manufactured in 1865. This was a fairly fancy model and cost $1,100. Amazingly, it was meant to hold nine people inside and another eight outside. And we thought flying coach was bad!
Featured Post: The Incredible House on the Rock in Spring Green, Wisconsin
---
The museum has entire galleries filled with traditional paintings of the Old West – think men on horseback trotting across sweeping plains – but we tend to favor more modern art, and so most of the pictures we took were in the Modern West gallery, where things are a little more stylized and/or brightly colored.
---
Like this horse.
---
And this one.
---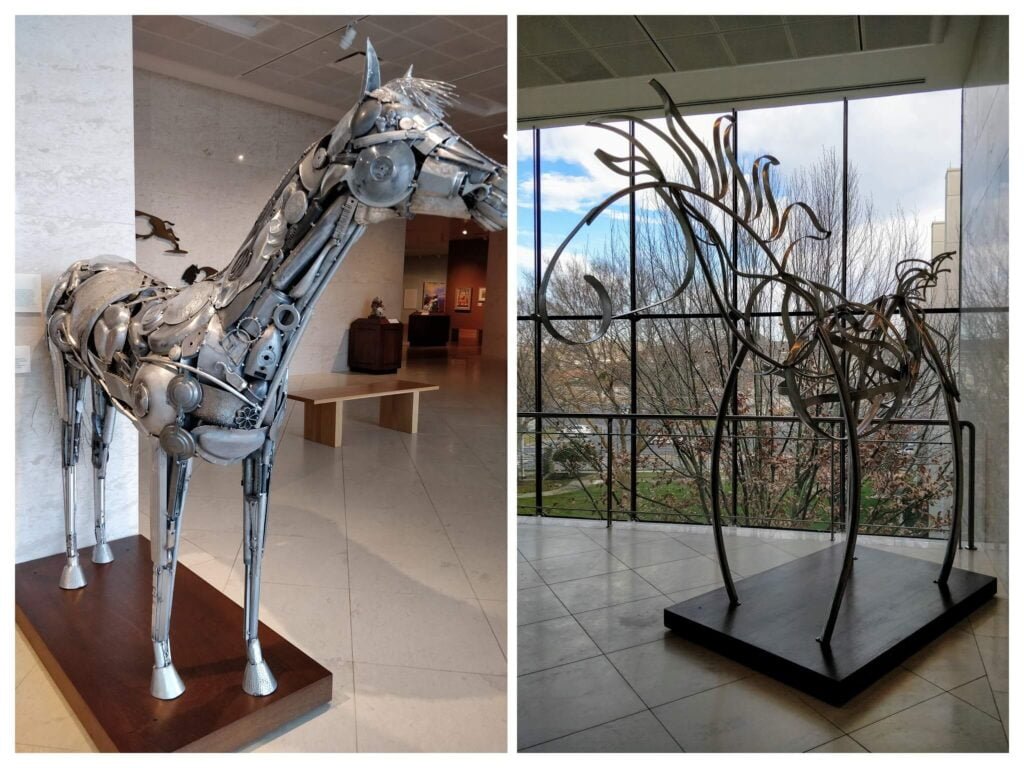 And these two!
---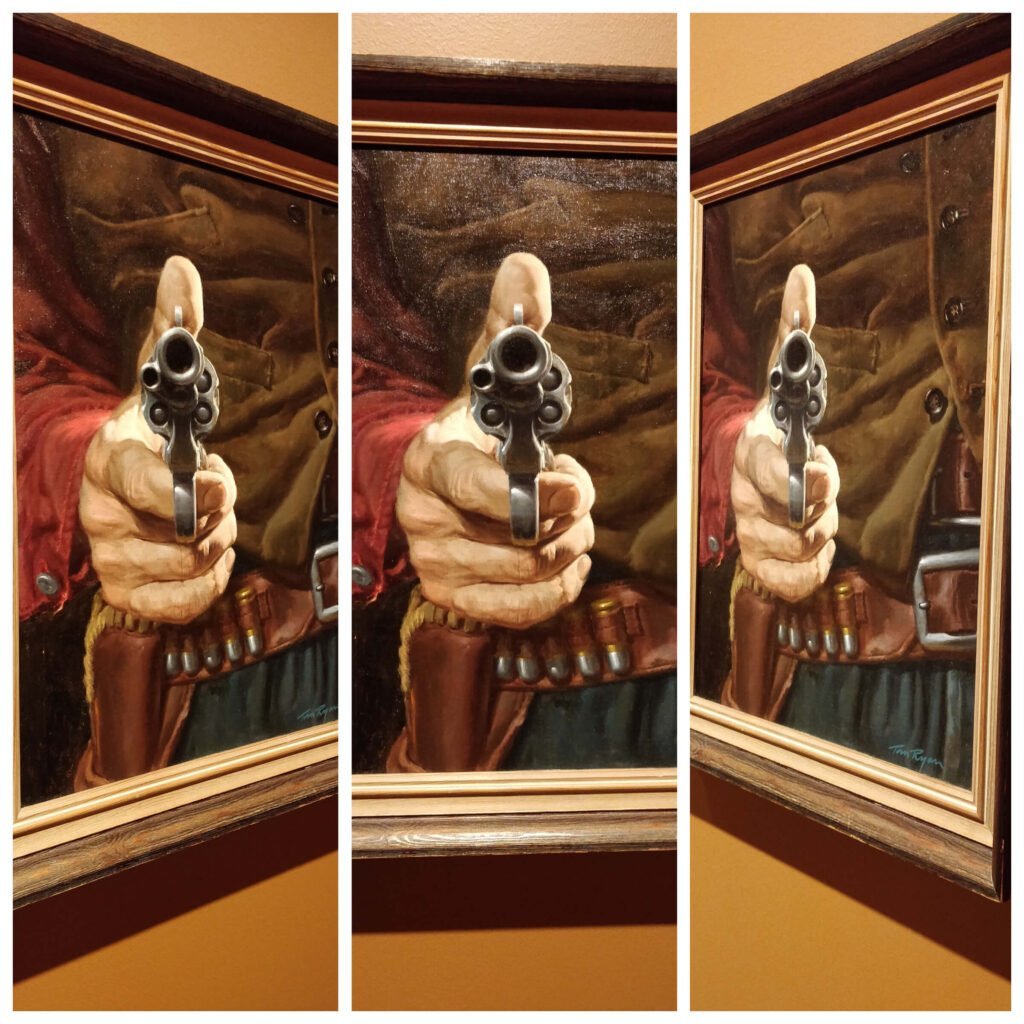 No matter where you stand in the gallery, the gun in this painting seems to be pointing at you. (Many thanks to the docent who made us aware of this!) The painting is featured on some covers of the 1955 novel "End of the Gun" by H.A. DeRosso, about a former cattle rustler who fights back against the gang that destroyed his ranch and stole his woman.
---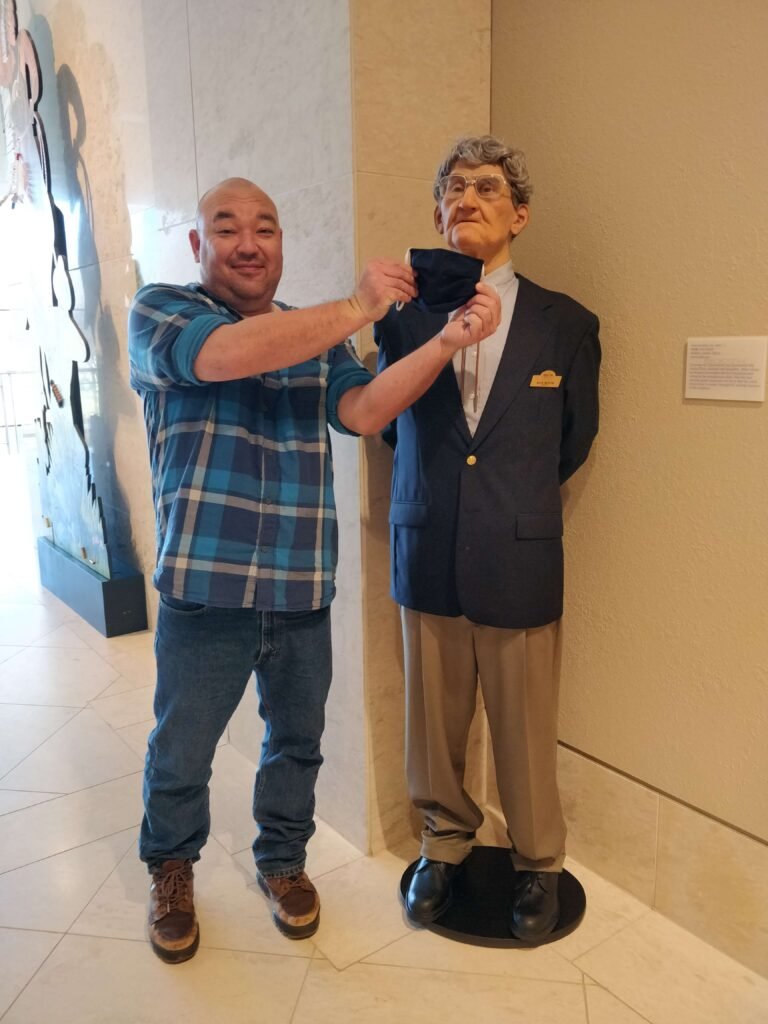 Speaking of docents, this wax one is awfully lifelike!
---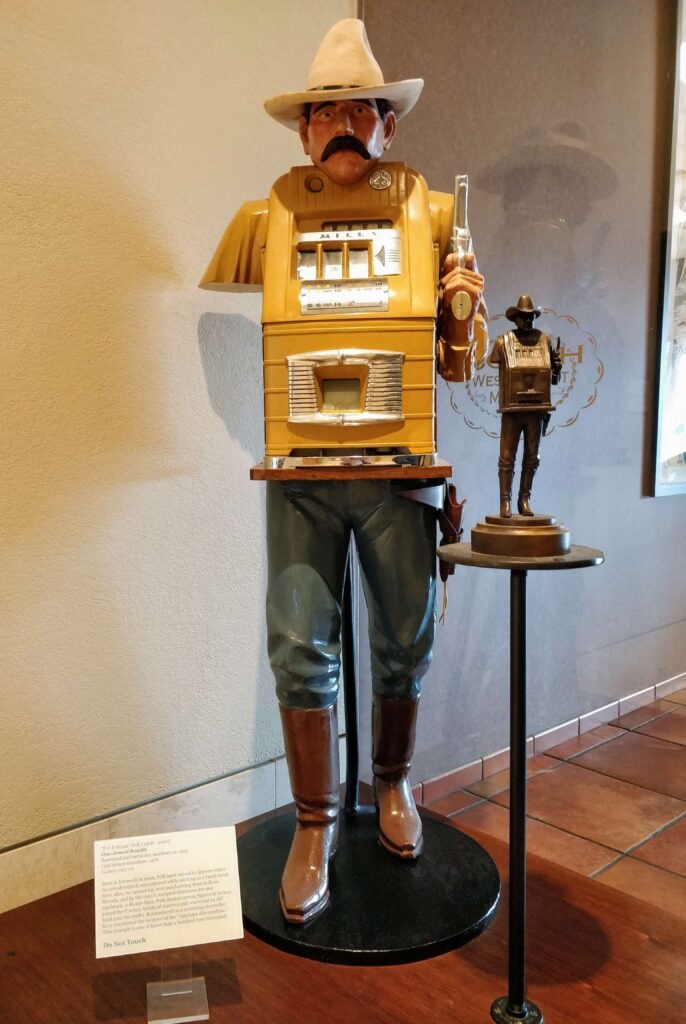 We've heard slot machines referred to as one-armed bandits but never seen one that took the name so literally.
---
If you're not the biggest fan of art but love history, you'll be fascinated by the museum's Millar Presidential Gallery, which showcases one original letter from each of America's presidents, along with some fun facts about each. Of note: Our second president, John Adams, was the first to skip his successor's inauguration; John Quincy Adams had great penmanship; and Martin Van Buren never mentioned his wife in his autobiography. The gallery also features a few busts, including one of Georgia's own Jimmy Carter.
---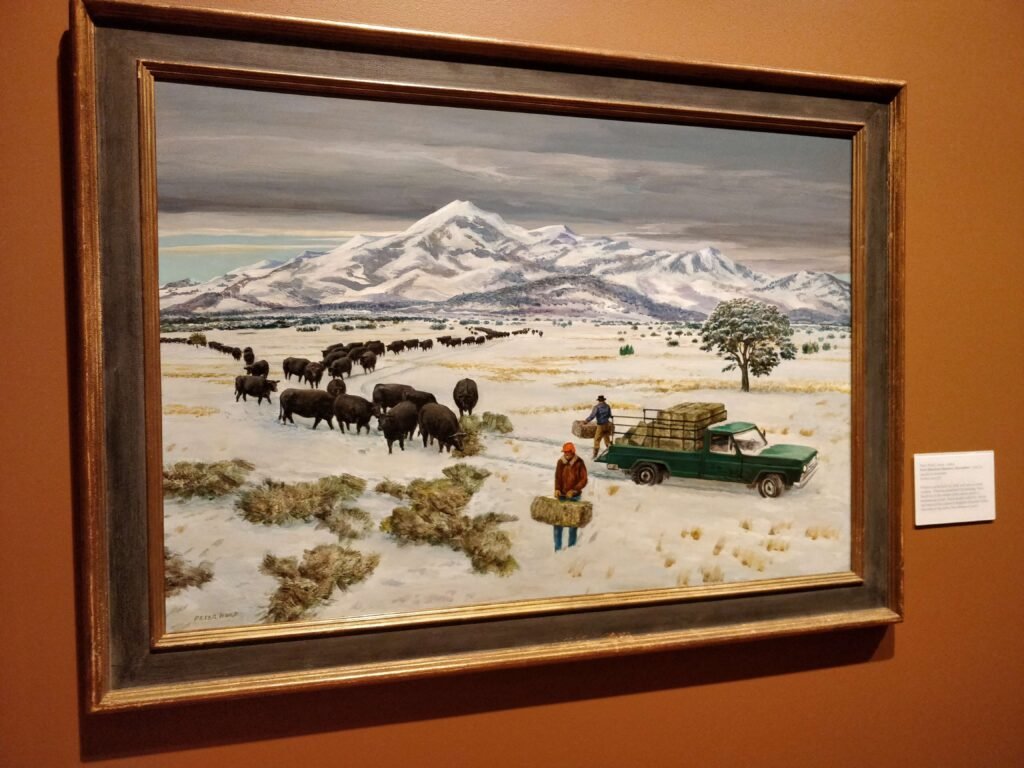 If your interest is piqued, you can find The Booth Museum at 501 Museum Drive in Cartersville. Admission is $12 for adults; free for children under 12. It's open every day but Monday. You can plan your visit here or take a virtual tour here.
Featured Post: Cassadaga, Florida's Kooky, Spooky Little Town