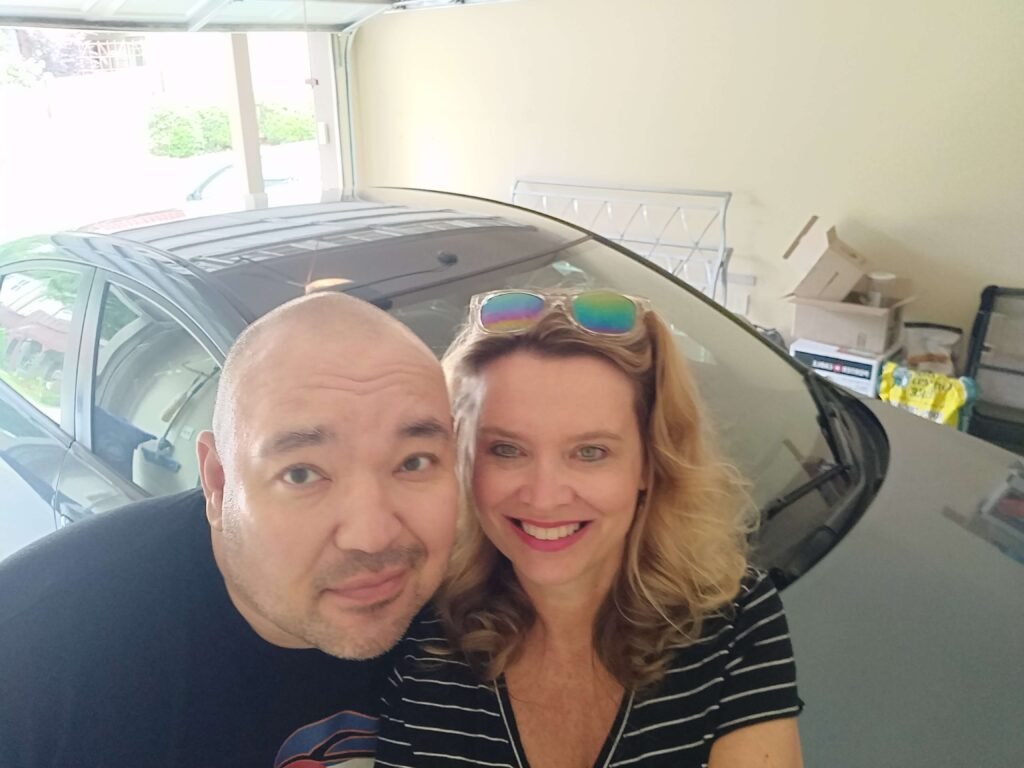 A Travel Blog's Origin Story
Nine years ago, Fred and I found ourselves facing a cross-country move from California to Georgia.
I couldn't wait. I'd never driven across the U.S. before and saw it as an opportunity to make new discoveries and cross never-visited places off my list. Fred, on the other hand, was dreading it. He'd made the drive several times before, usually solo, spending three or four mind-numbing days behind the wheel and arriving exhausted and cranky.
"This will be different," I promised him. [1]And it was.
We spread the trip over nine days, spending the first night in a retro chic motel just two hours from home because I wanted to see Palm Springs before leaving the West Coast.
The next day, we ate Indian fry bread as we cheered on the Rockies at a spring training game in Scottsdale, Arizona, then headed on to Casa Grande's Francisco Grande Hotel & Golf Resort, where John Wayne once kept a penthouse suite and where there's a swimming pool shaped like a baseball bat. [2]The bar in the hotel is incredible. I highly recommend checking it out. We also ate breakfast in the most unique greasy spoon with maybe the most intimidating waitress I have ever met. Her nametag said "Psycho Woman Beth." She scared me into tipping 25%.
---
In Truth or Consequences, New Mexico, we soaked in hot springs overlooking the Rio Grande while fat snowflakes fell around us.
In San Antonio, Texas, we sipped beers in a revolving bar overlooking the Alamo.
And outside Baton Rouge, Louisiana, we took a swamp tour, tried gator bites, and learned the term "happy plate" before eating a crawfish dinner and falling asleep in a bed and breakfast seen on the show "True Blood."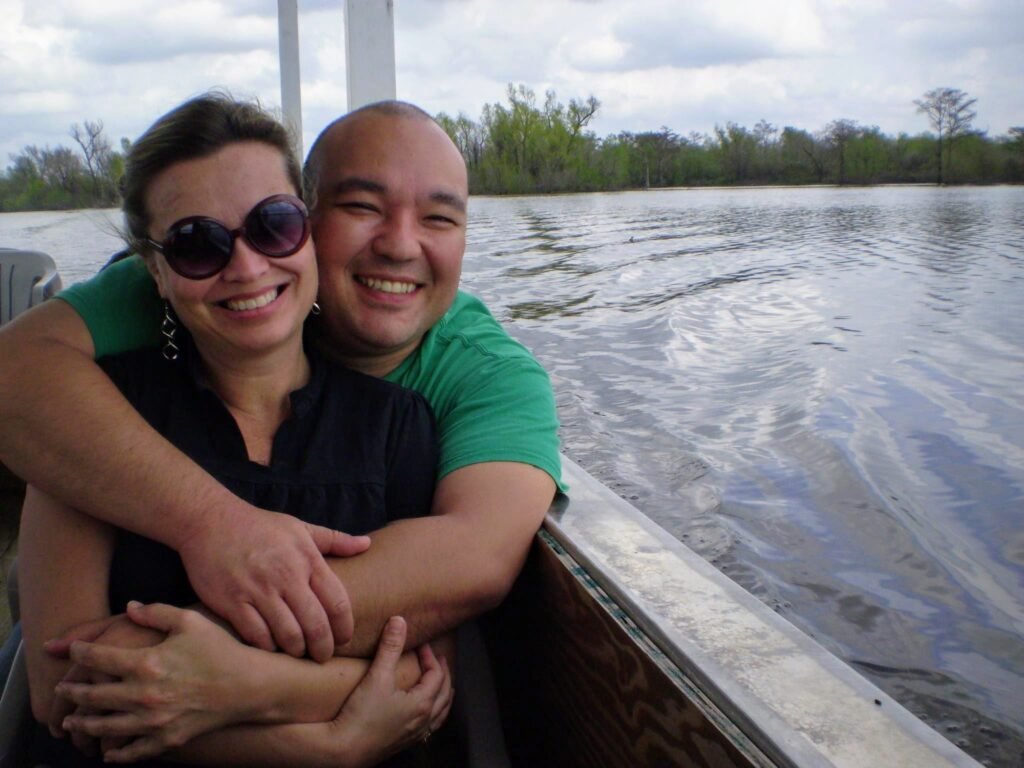 Two People, Two Different Approaches to Travel
We'd never really traveled together before those nine days, and we had a blast. But the trip did not turn Fred into a lover of travel. [3]I don't hate travel. I AM NOT A WET BLANKET!
In fact, he could probably live contentedly under permanent house arrest, passing his days watching TV and reading and experimenting with new recipes. [4]Recipes that Soyia won't complain about, anyway. I still could have done without a COVID lockdown for a year, though.
Meanwhile, I want to go everywhere.
And so I take most of my vacations with girlfriends, visiting places like Croatia and Morocco, Cuba and Colombia. I also travel a few times a year for work to places most tourists never see—Mali, Myanmar, Haiti, Guyana, Sudan. Once, an Amsterdam customs agent flipped through my passport and joked that I'd been to "all the James Bond countries."
People always ask us, "Does Fred ever get to go with you?" To which he replies, "Get to? You couldn't pay me to." [5]Misquote of the year. You would think a journalist would treat her source with more respect.
But now and then, I talk him into taking shorter versions of that first road trip. Sometimes it takes a bit of coaxing to get him out of the house (our second-choice title for this blog was "Dragging Him Along"), but he always has a good time once he's on the road.
We both like taking the long way, seeking out the odd and the overlooked. We like drinking local beers and trying regional specialties. We like staying in lodgings that possess a little character.
A Month-Long Midwest Road Trip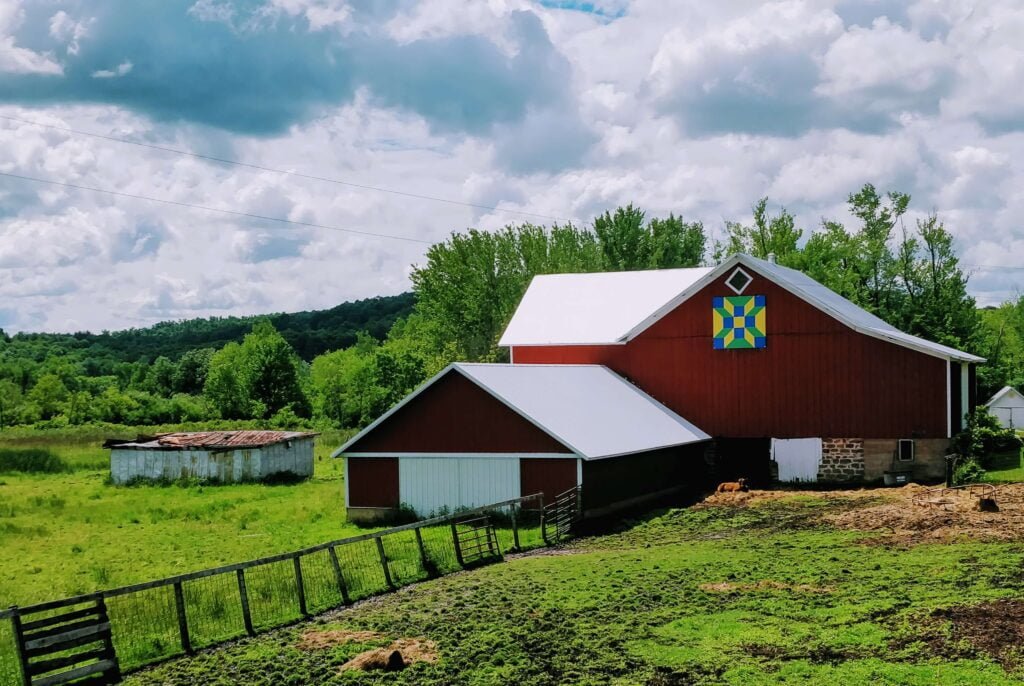 When the pandemic hit, I realized it was going to be some time before I would take an international trip again or either of us would see the inside of an office again. So I persuaded him to spend a month on the road, working remotely from various short-term rentals.
Because I'm on a quest to visit all 50 states, I set my sights on the Midwest, planning a route that would allow me to hit three new states: Wisconsin, Minnesota, and Iowa.
We really leaned in to our love of oddities on this trip, taking detours to visit The National Mustard Museum, to snap a photo of the world's largest six-pack, to stroll among a vast collection of folk art sculptures made from concrete and broken bottles.
We also indulged our nerdiest impulses—going out of our way to see the birthplace of Orson Welles and a replica of the cabin where Laura Ingalls Wilder once lived, to snap a photo of a former Kurt Vonnegut house and a statue dedicated to Gary Gygax.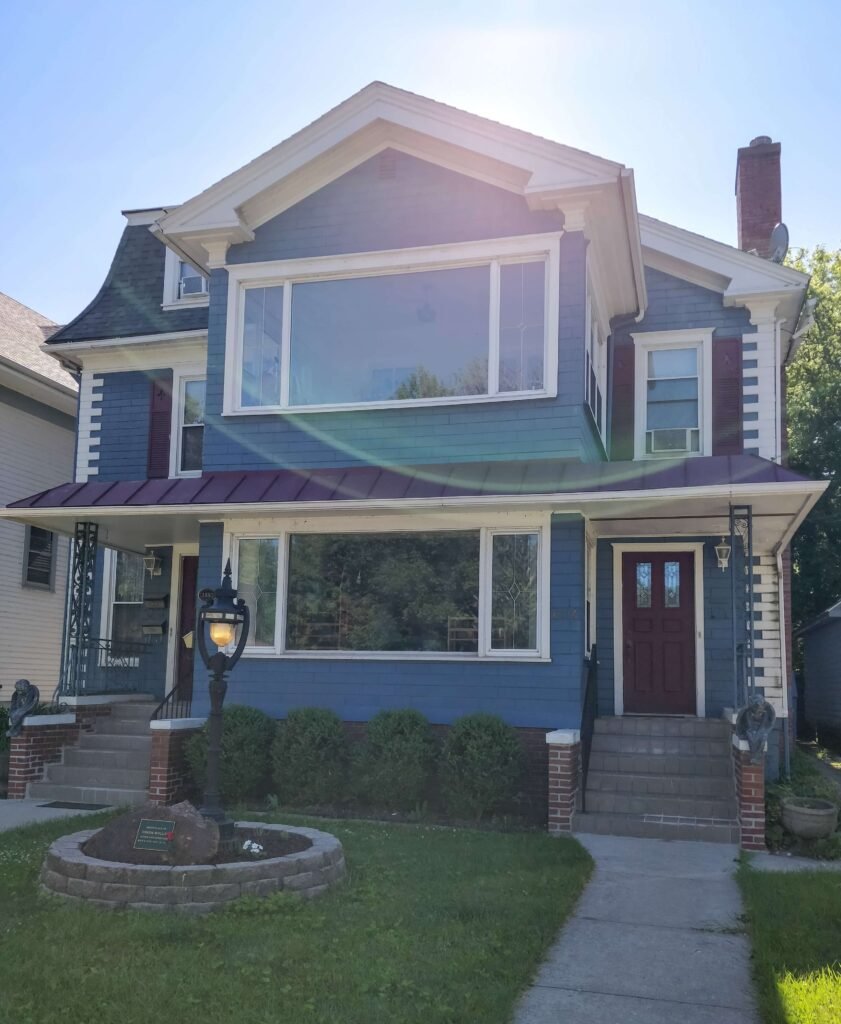 I documented our travels on Facebook, posting photos with detailed captions so that I could remember where we'd been and what we'd learned. People seemed to like them. And that eventually prompted us to create "Y'all Went Where?".
---
A Blog is Born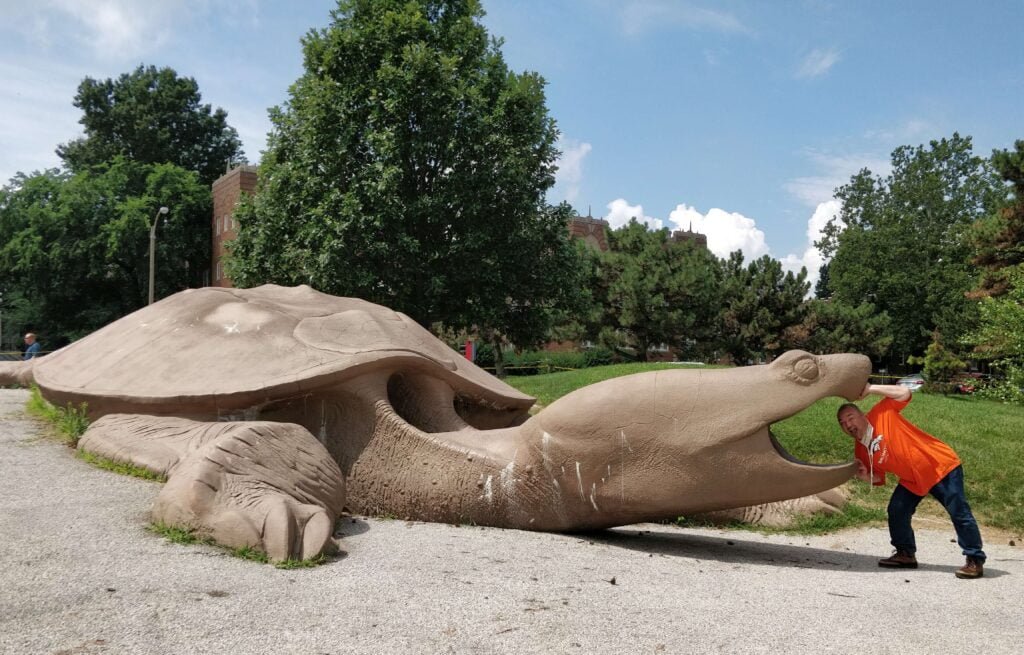 Our month in the Midwest inspired us to get out more, to see more, to learn more. And to share what we discovered with others.
We see "Y'all Went Where?" as a tribute to America's quirky side. We want it to be real and fun and occasionally educational. We'll sometimes write long blog posts, but many others will consist of just a photo or two with captions. I mean, how much do we really need to say about a barn with a Barney Fife mural?
We plan to focus on the affordable. [6]Just go ahead and say it: I'm cheap. Sure, we may sometimes eat in fancy restaurant. But we both tend to prefer cheap eats. If there's a barbecue or a burrito joint in town, you'll probably find us there. Or at a local brewery. He'll humor me with a stop at a wine bar now and then, and I'll pick up fresh donuts on my morning walks and bring them back to wherever we're staying.
What else should you know about us?
We are not young and beautiful. [7]NOT TRUE We have still not mastered the selfie (Exhibit A: our "About Us" shot). We drive a 10-year-old sedan.
We (ok, "I") like thrift shops and folk art. He likes anything sports-related. We both like museums, though he can spend longer reading each caption than can I.
We both also like music, so once the pandemic ends, we'll reincorporate live music into our travel. But otherwise, we're usually in by 10 p.m. We travel with a board game or two and are content to have a couple of drinks and play a game on the balcony or porch of our temporary homes.
Sometimes we fight. We've gone to bed angry and spent hours in smoldering silence on more than one long drive. But mostly we crack each other up.
(This seems like a good place to mention the little footnote marks you'll find sprinkled throughout this and other articles. We call those "FredNotes," and you can mouse over them to get his perspective on a topic—sometimes funny, sometimes serious, and only occasionally true.)
We envision "Y'all Went Where?" as a way to make you our invisible passengers, smiling or rolling your eyes from the backseat.
Hop in.
FredNotes

↑

1
And it was.

↑

2
The bar in the hotel is incredible. I highly recommend checking it out. We also ate breakfast in the most unique greasy spoon with maybe the most intimidating waitress I have ever met. Her nametag said "Psycho Woman Beth." She scared me into tipping 25%.

↑

3
I don't hate travel. I AM NOT A WET BLANKET!

↑

4
Recipes that Soyia won't complain about, anyway. I still could have done without a COVID lockdown for a year, though.

↑

5
Misquote of the year. You would think a journalist would treat her source with more respect.

↑

6
Just go ahead and say it: I'm cheap.

↑

7
NOT TRUE