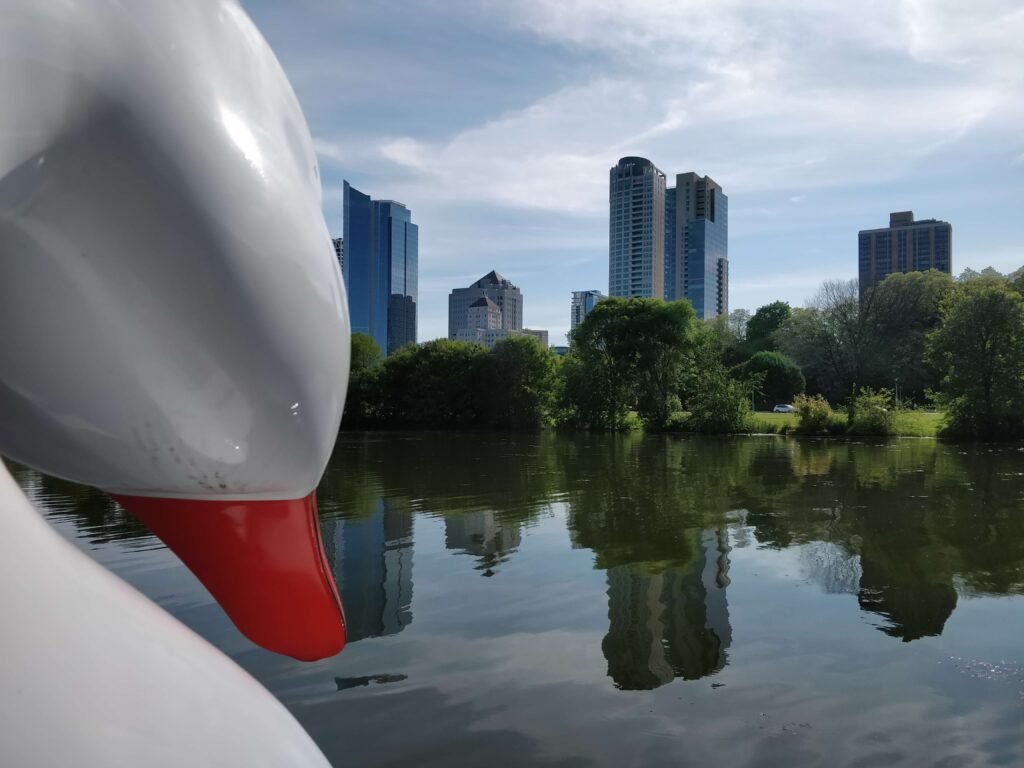 Poor Milwaukee.
When we told friends and family we'd decided to spend a couple of weeks in Milwaukee, they invariably asked, "Milwaukee? Why Milwaukee?" and then recommended some other spot. [1]This only made me want to visit Milwaukee more.
Even the people we met IN Milwaukee kept asking us why we'd chosen their city.
But here's the thing – we loved it.
In June 2020, we spent two weeks in a bright, airy two-bedroom apartment in a modern building on the Lower East Side, a neighborhood we highly recommend. We walked everywhere, getting in the car pretty much only for daytrips (you can read about those in future posts). If we got tired of walking, we just hopped on The Hop, Milwaukee's free downtown streetcar.
---
Milwaukee mixes the old and the new, the bougie and the blue collar, into a blend all its own. It has great bars and beers, three rivers and a Great Lake, some impressive architecture, tons of outdoor art. And did we mention the beer? Oh right, we did.
Because we traveled during the pandemic, there were a lot of things we couldn't see or do – either because they were closed or because we didn't think they could be done safely. Which just means we'll have to go back.
Meanwhile, here are three "greats" and a tease to three more posts that dig deeper into aspects of Milwaukee we loved.
A Great Lake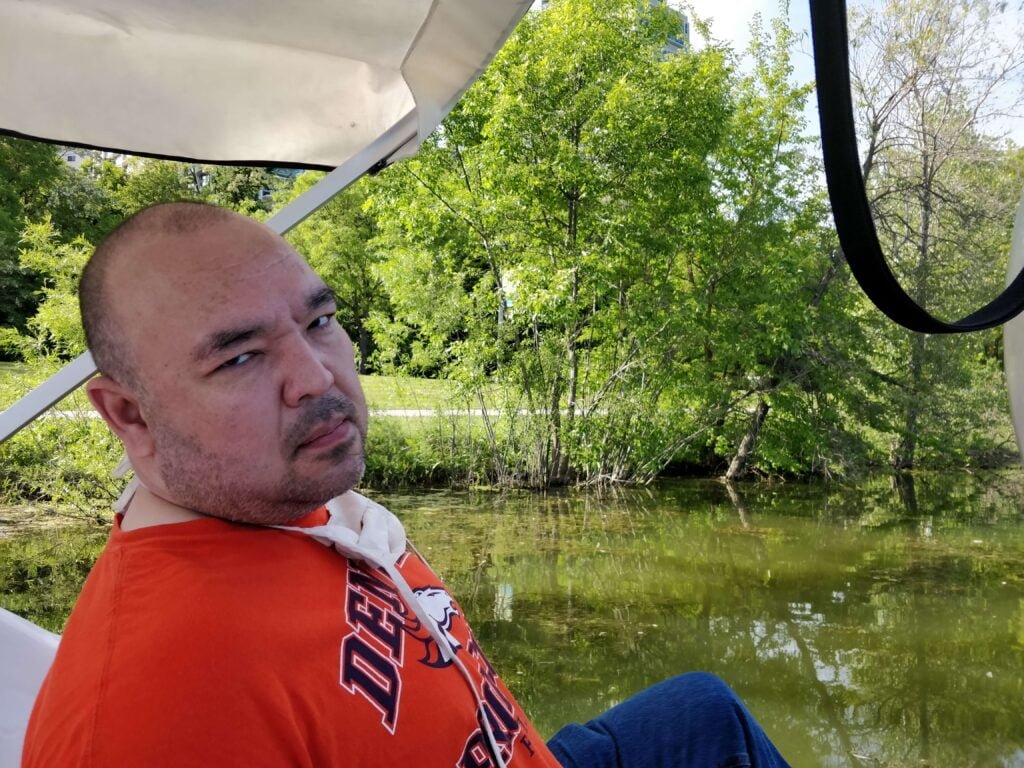 Milwaukee perches on the southwestern side of Lake Michigan, which trivia buffs will know is the largest freshwater lake entirely within the U.S. Sunbathers will appreciate Milwaukee's Bradford Beach, which has bars and volleyball courts and a frozen custard stand. The lake is also a great place for summer sailing, swimming, and even surfing. We did none of that. But we did spend an hour on a swan pedal boat on a little lagoon near the lake. As you can see, Fred LOVED it. [2]I'm often the only one pedaling. Soyia thinks she's being slick, but I recognize my role as the beast of burden. That look is me responding to Soyia wanting to pedal across the lake.
Featured Post: Cassadaga, Florida's Kooky, Spooky Little Town
A Great River(Walk)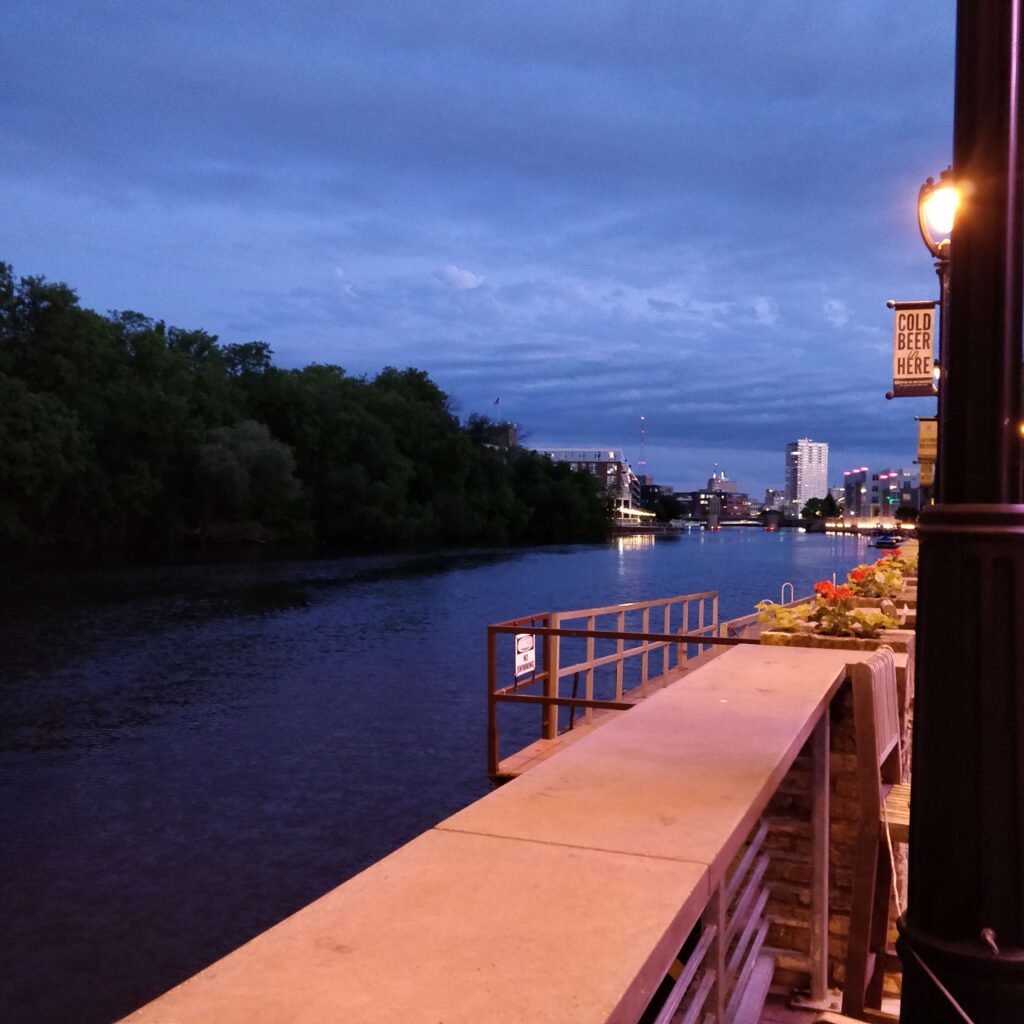 Milwaukee's RiverWalk connects three downtown neighborhoods and spans about 20 blocks, winding past businesses and condo buildings. The city is still working on getting access to all the land along the river, so sometimes it dead-ends for a block or two, forcing you to go back to the street or cross a bridge to the path on the other side. But it's still a really nice place to stroll. In the mornings, kayakers and rowers skim the water; later in the day, speedboats and party cruises liven things up. And this is Milwaukee, so of course there are plenty of bars where you can enjoy a brew and a view.
A Great Dive Bar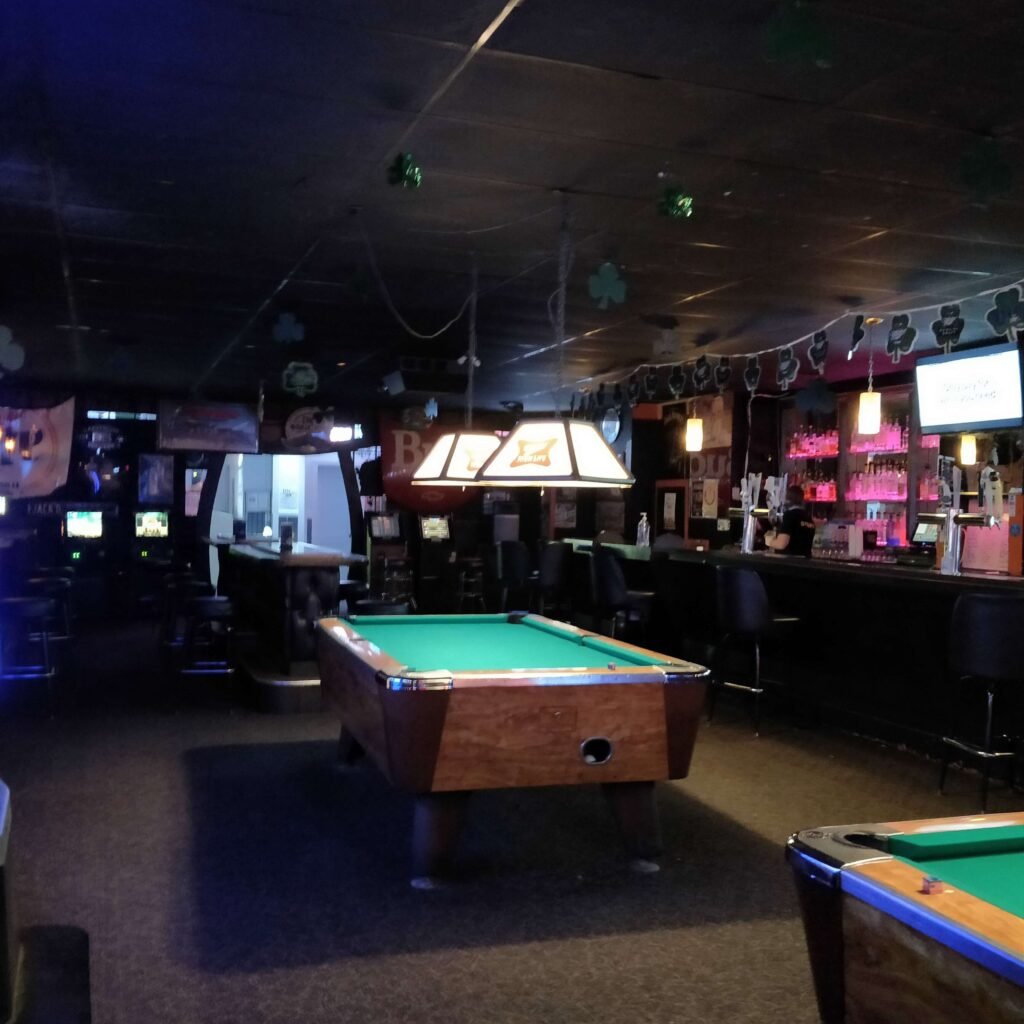 Milwaukee has many great dive bars, but we were trying to be COVID-safe, so we skipped almost anywhere without outdoor seating. We did, however, pop into Landmark Lanes, a scruffy underground bowling alley/dive bar/arcade at 2220 N. Farwell Ave. Open since 1927, it's one of the oldest continuously operating bowling alleys in the U.S. We stayed just long enough to have one (really cheap!) beer, but we'd love to come back again when we could spend some more time and money on drinks and pinball, skeeball, or pool. We might even sing a little karaoke. (Well…him, not me.) [3]I'm a star of the stage, obviously
Keep an eye on the blog for new posts offering in-depth looks at Milwaukee's architecture, outdoor art, and food and drink.
Featured Post: The Incredible House on the Rock in Spring Green, Wisconsin